Hey guys, small update.
As lockdown got a bit more open, we had the a chance to have a game on my table
(Actually we tried Frostgrave, instead of Mordheim).
The other player told me that he understands, that i want to put all scenery on the board that i have, but i actually was disappointed by all the stuff, haha.
We found a nice way of keeping minitures on roof tops and other places where they can't stand: just put some sticky play-dough under it. Almost no stains on the scenery. Worked well for me.
As i was so much into the game, forgot to take pictures.
Just 2 Snapshots that i can show here: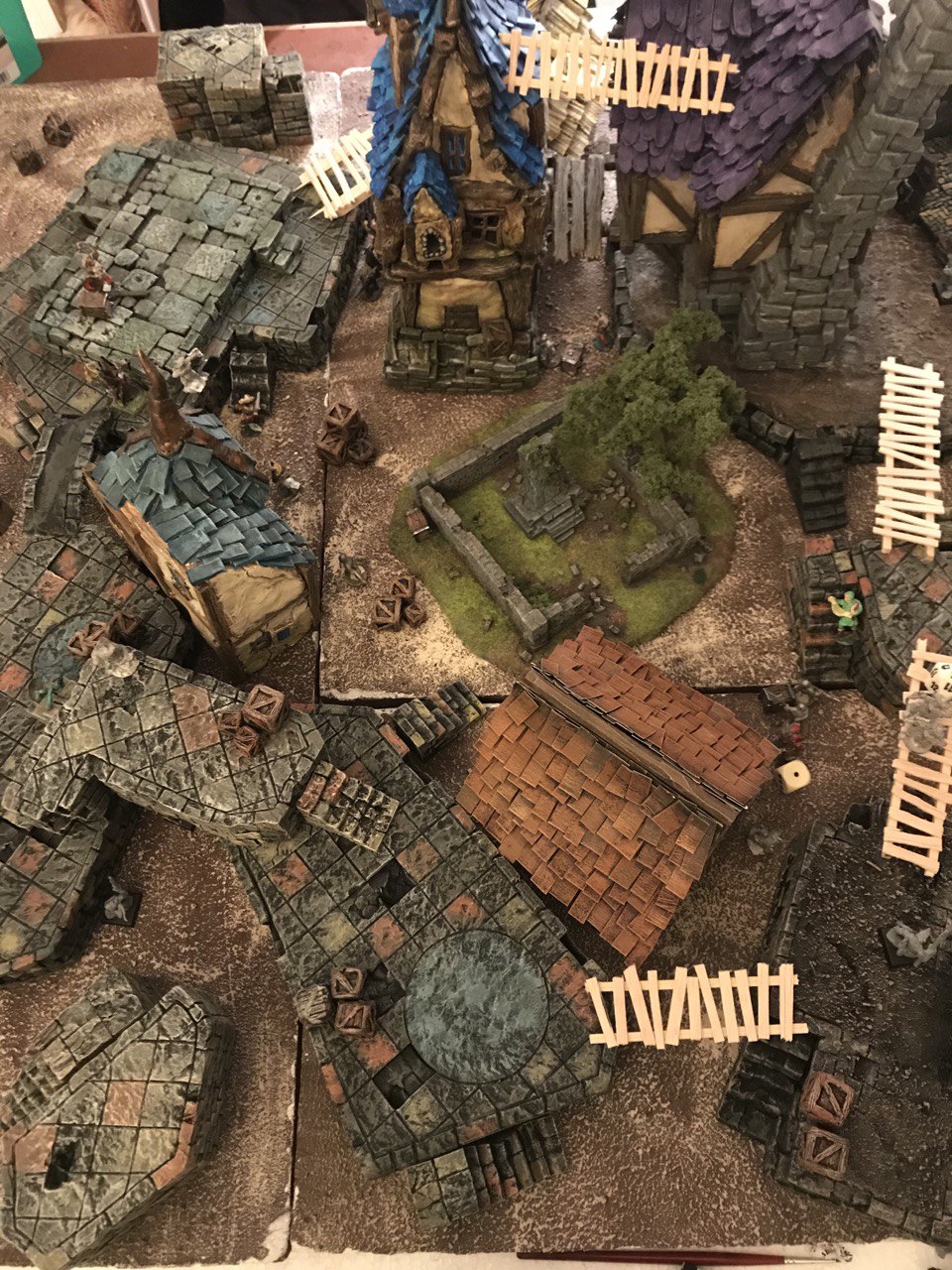 What do u think? I like stuffing tables with terrain. Have allot of cover and different movement possibilites
Also i like the different levels with the walkways and stuff.
And i painted up my wooden crates and treasure chest castings, for the game last night, to have some scatter terrain oll over the place
The pics I posted already in the Challenge:
A close Up of the better castings:
And i really need to re-paint the base-board. I can't see the ugly brown anymore haha.
EDIT: Typos...