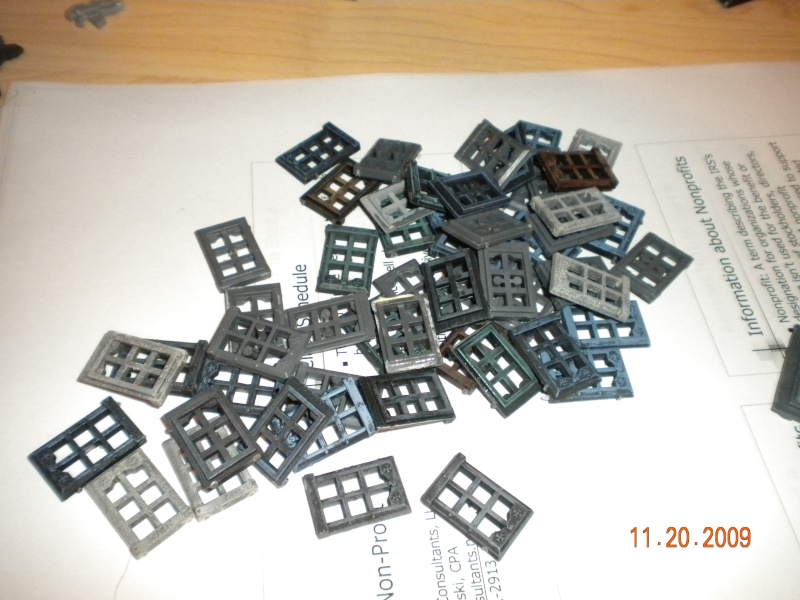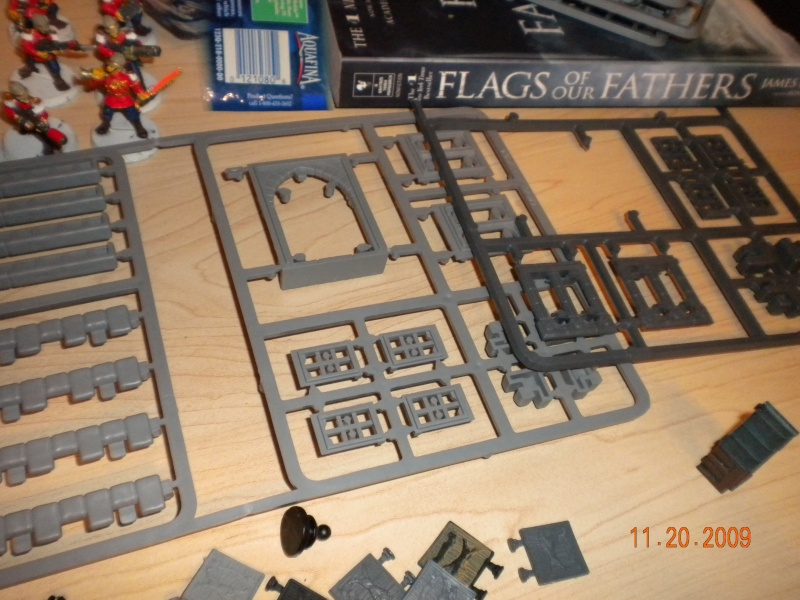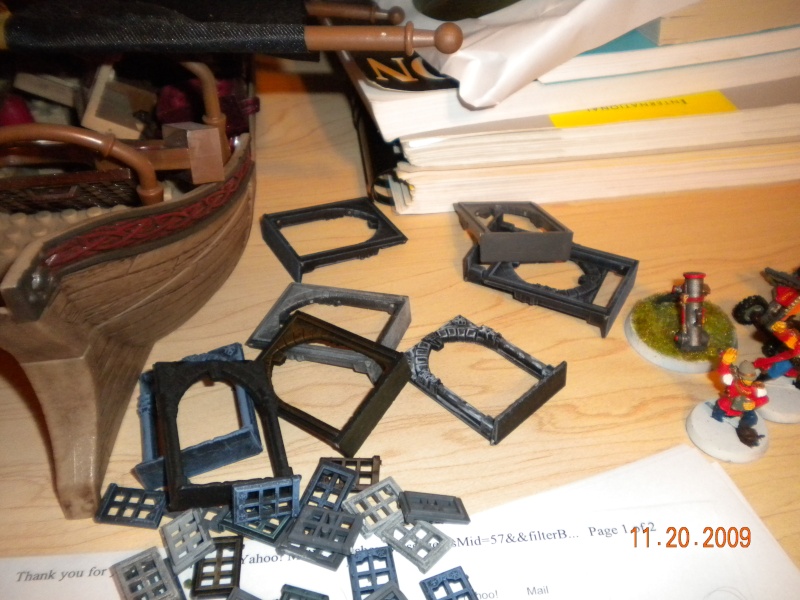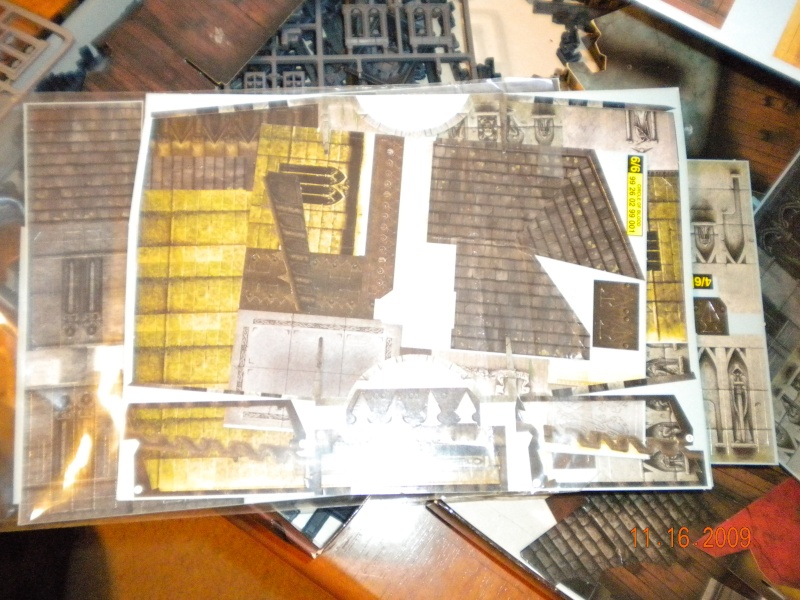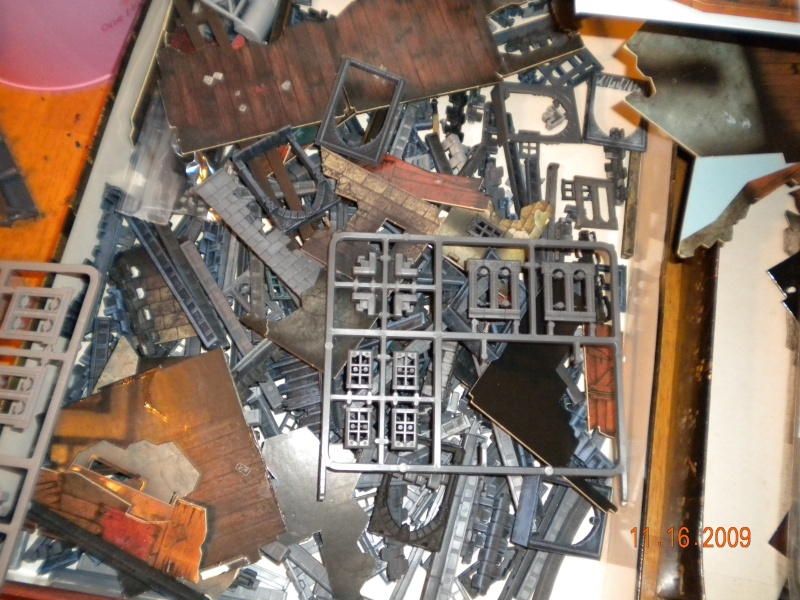 I have a bunch of doors and windows and cardboard buildings sprues that I will probably never put together.
PM if you would be intersted in purchasing them.
Inventory:
7 roof pieces
16 "average" window pieces
40+ small window pices
9 Doors
8 Wolf Inn Signs
10 Gargoyles
10 things to hand the Wolf Inn sign on.
There seems to be an old Warhammer Fantasy paper terrain set that was made for the Undead.
There are quite a few cardboard sections to create Mordheim buildings.
There are many many many of the "brick or block" corner pieces and those place "I" beams that were used to create the cardboard buildings.