Hello everyone! Some of you might remember me
I have not been very active when it comes to modelling or painting, but I am again determined to take up the knives and brushes. For a start, I have been re-basing my old pirate warband on round bases for AoS, and seeing as I did not have that many nice pictures in the original thread, and perhaps not even proper pictures of all of them, I thought I will just make a new one here in the gallery to show off the finished works. There is still a lot of room for improvement (painting and picture-taking wise), but I hope the quality is good enough to see some detail
If you're interested in the creation process, here is the WIP thread:
Scruvy Dogs WIP
And there are also some background stories and battle reports floating around, for example here:
The Perilous Adventures of the Violet Tendencies
Anyway, time for some pictures!
The crew of the Violet Tendencies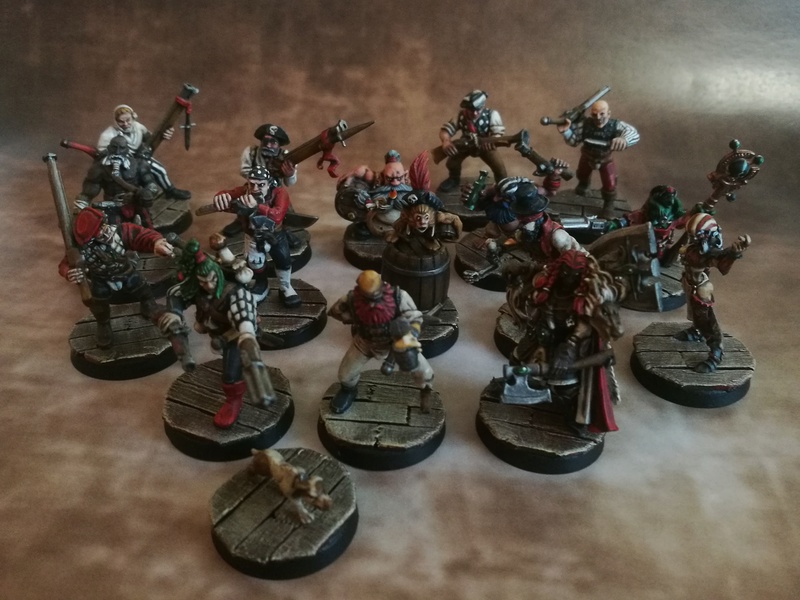 The leaders of the crew: Captain Jack "Redbeard" Johnson, first mate Jiang Wei of Cathay, and second mate Ismail Fara-Tag
Cabin boy Martin the Monkey, cabin boy Jim Hopkins, Princess Sela, and the voodoo priest Kalboko
Gunner Samuel Eagle-Eye, blunderbussier Booming Bartholomew, gunner Gunther von Zahn, elite gunner Jan Jansen, purser Snorri Alekeg, and disgraced Slayer pirate Skadi Bluebeard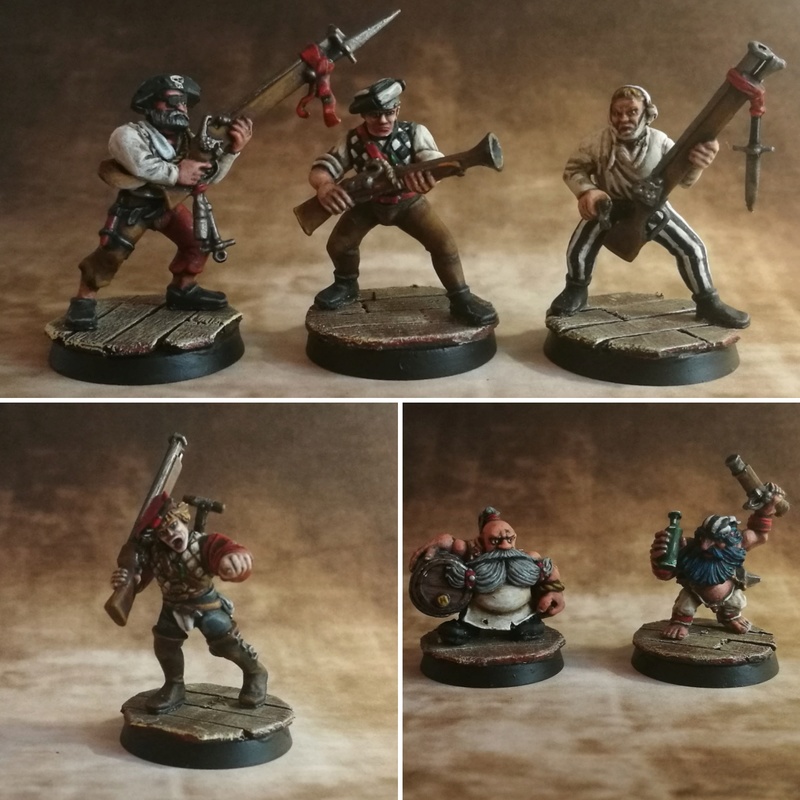 And lastly, bounty hunter Egill and the Violet Tendencies' navigator and master engineer Mad Shroom da Red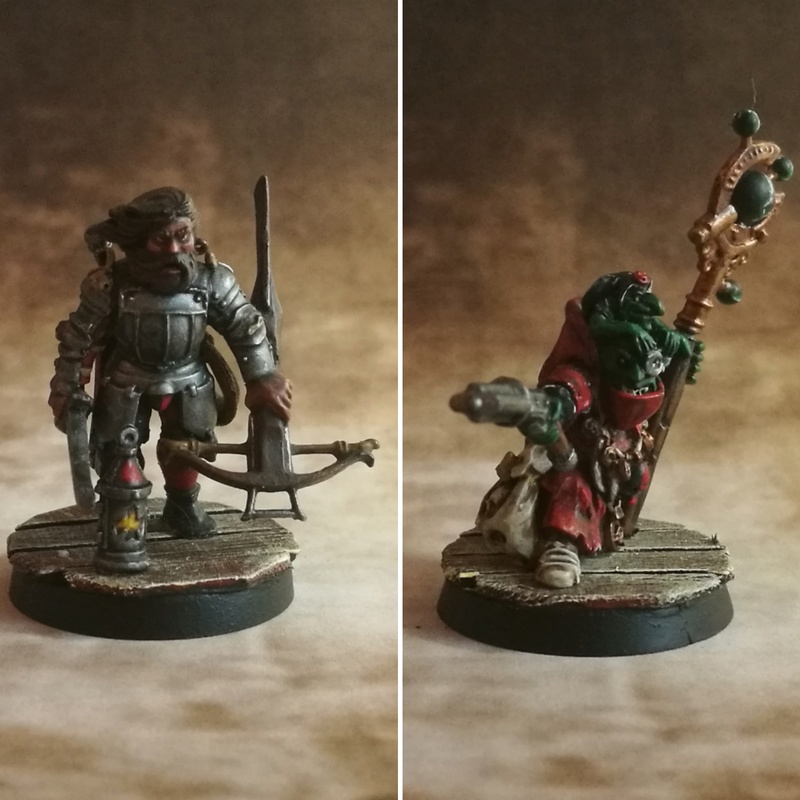 The River Strigany (from the Mutiny in Marienburg supplement)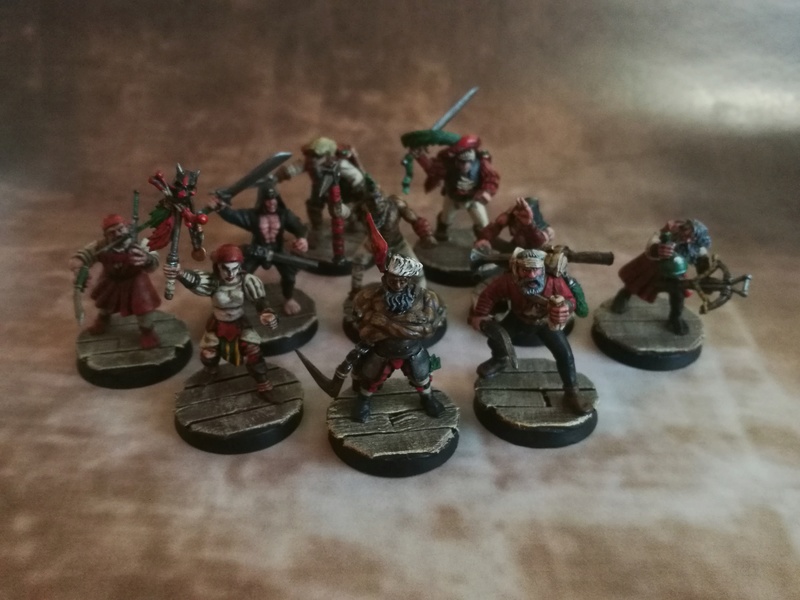 Romed Rublev the domnu, Fränzli Vidal-Rublev the tinker, and Azalais de Marselha the petru
Lulu and Mandalin Rublev, truants, and Andrea di Stiani and Claudio di Olesi, fugitives
Elautario, bouncer (gypsy), Folquet Rublev the drunk grandpa (dead-eye), and Gaucelm Faidit the juggler (dead-eye)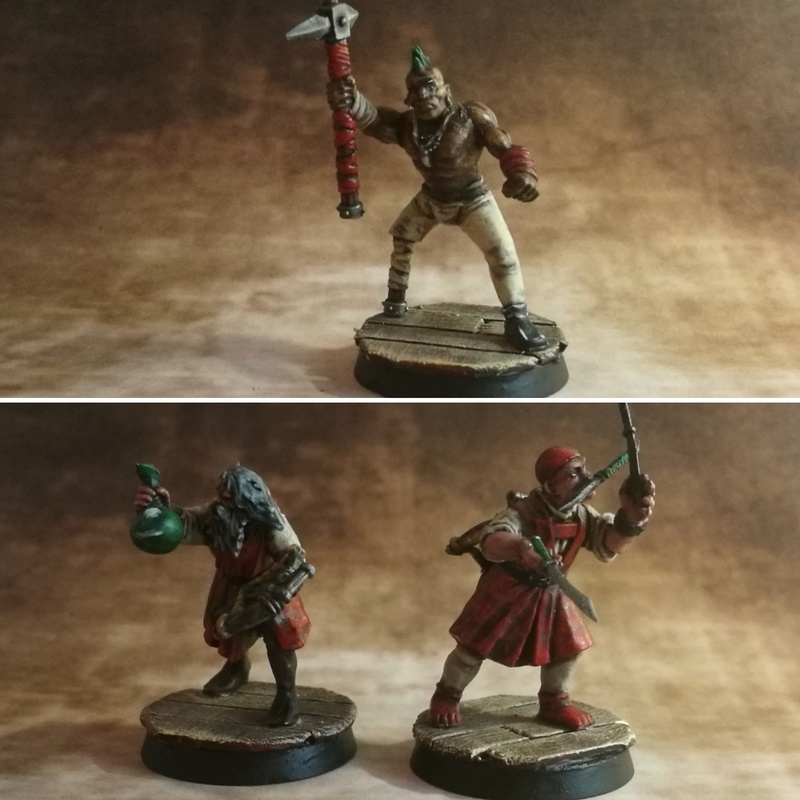 That's it for now – let me know what you think (if you haven't seen them already). Once I improve the picture taking circumstances, I'll try to snap some better shots. There's also more pirate in the pipeline, and hopefully I will get around finishing the conversions and painting them at some stage.
PS: Captain Redbeard is looking to get himself a mount and also travel through the warp to the 41st millennium, so if any of you happen to have a couple of those heads spare, let me know