I have a bunch of unpainted miniatures hanging around, my plan is to turn them all into  war bands.  I'm not buying anything for this project so my plan is to use just what i have laying around
Reikland using battlemaster
Mounted Captain
kit bashed a Pit fighter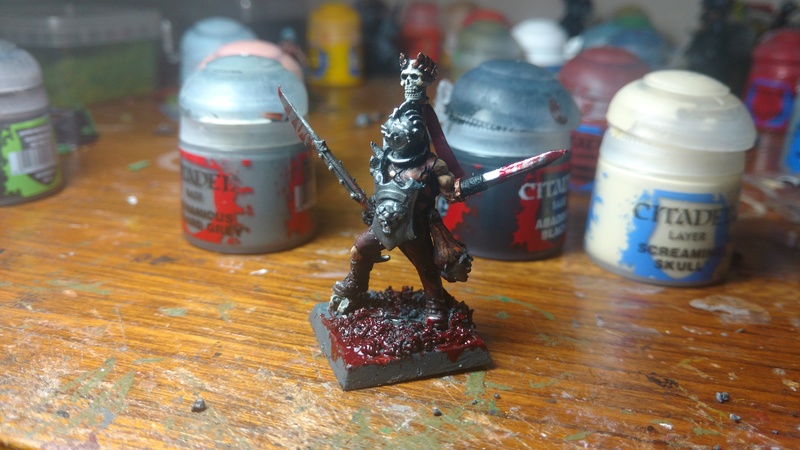 Knights, goblins, armored foot knights and great swords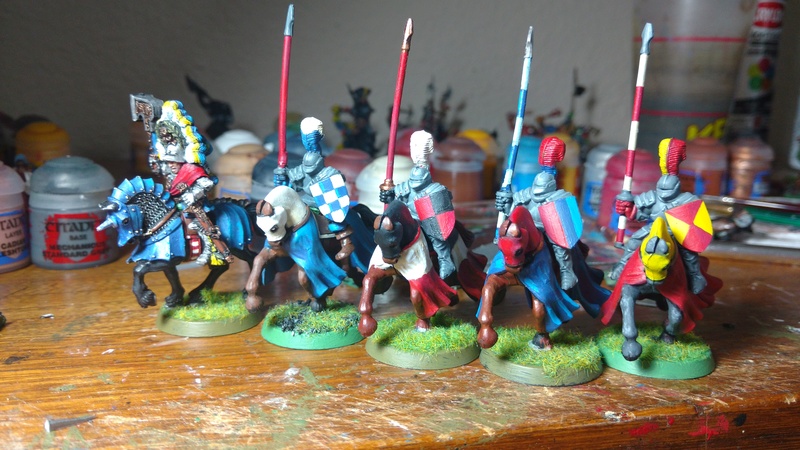 finished a ban of tough little witch hunters, i have no dog models to give them sadly
starting off, battlemaster mins
Yellow cloaked Captain of the massive order of the torch, using lead adventure a pike men and good old green stuff
group shot
close up of warrior priest, lead adventure pike men, a knights arm and more green stuff
Scary masked flagellants, GW pike men and more green stuff!
next on the list will be a cult of the possessed......more green stuff
Fluffy Fist! Now in purple, made from a broken horse orc parts and green stuff
Gross Face, made of the other half of that horse, some tree parts and more green stuff
One Eyed Lefty, made of horse legs, arms, orc head.... and more Green stuff! not yet painted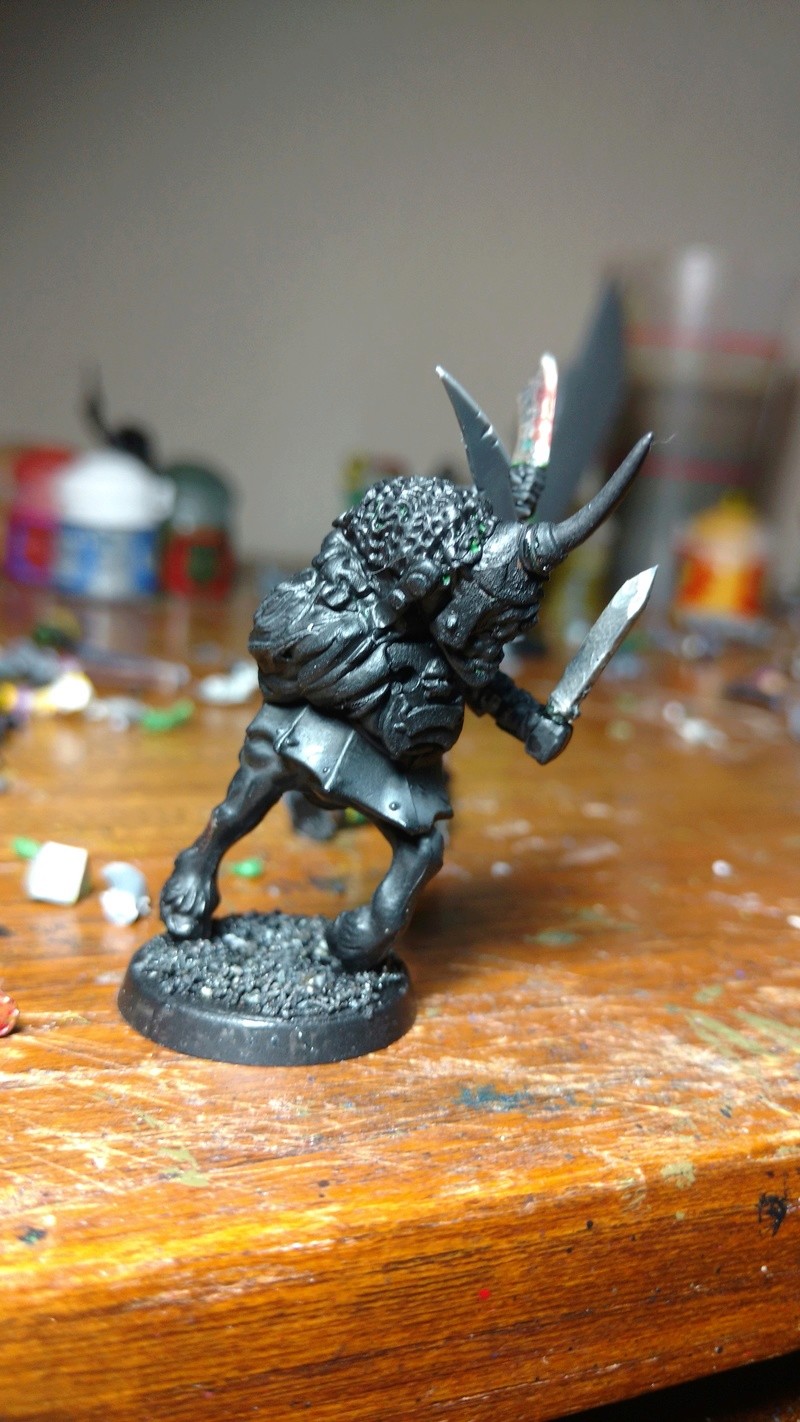 So taking on another project of using what is laying around I have a bunch of cut up miniatures I'm not sure what to do with.   You ever cut something up with a totally sweet idea of how you can make it look cooler.......then you completely fail? Now you just have diced up minis, that is what happened to these guys.
So i see what i can do with some bits and green stuff
I think i can turn my junk into some cool Restless dead to add to the warband project.
The tall guy on the right is named Slim
some zombies to fill the ranks
No Legs had a bad back wound, it was troubling when he was alive
Grave Guards, the rusty swordsmen
all that is left to do is a Liche and Necromancer