I have followed the below tutorial and I have finished the elevated sections. (Thanks Nick from LIW!)
I took a bit of a different direction with the tiles however. I decided to use 1" square foam core tiles because I hadn't kept any of my edge pieces like he suggests. Picture below.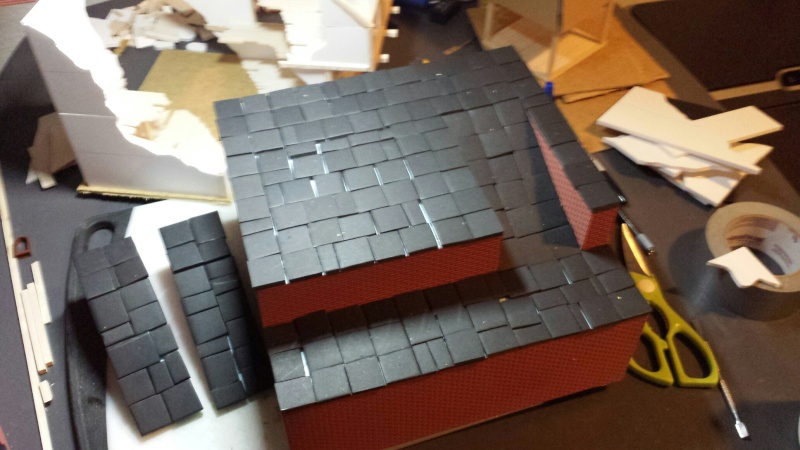 Does anyone have experience with painting Foam Core to look like stone? As you can see I haven't textured it, but that's probably the first step I plan on taking.
If this goes well my plan is to actually make 2'x2' squares and make this style for my whole board cover.
Thanks for any advice.