Hi guys!  Been quite a while since I last tread these ruined streets.  The new job keeps me busier than I'd like, and certain monetary hardships late last year forced me to sell off much of my old stuff to make some ends meet.  HOWEVER, I'm pretty happy to say I'm back in the hobby, and am looking forward to sharing some of my latest projects!  
Since I had to sell off my first Marienburger Warband, I've been piecing these guys together for months, slowly finding just the right bits, along with dusting off any old models I could find that I hadn't sold.  Here is the first:  The Captain.
I wanted to go for a more dynamic pose for him, showing how he's directing his troops while preparing a covering shot with his crossbow.  
Next are the Champions: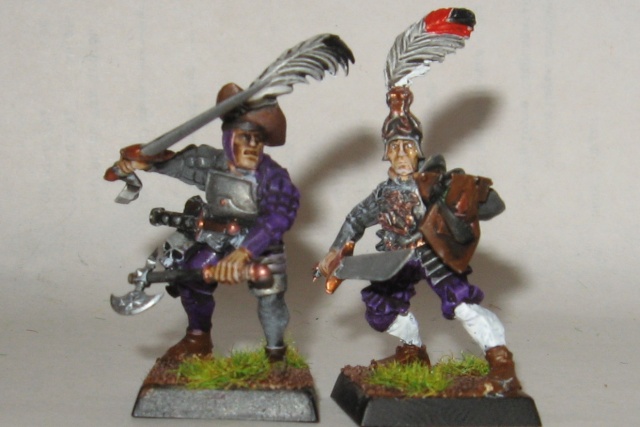 I still had a couple of Forge World pieces left and I figured they would perfect for these fellows!
Youngbloods:
As I did before, I like giving them either halberds or spears to bolster their rather weak stats.
LGT Heroes: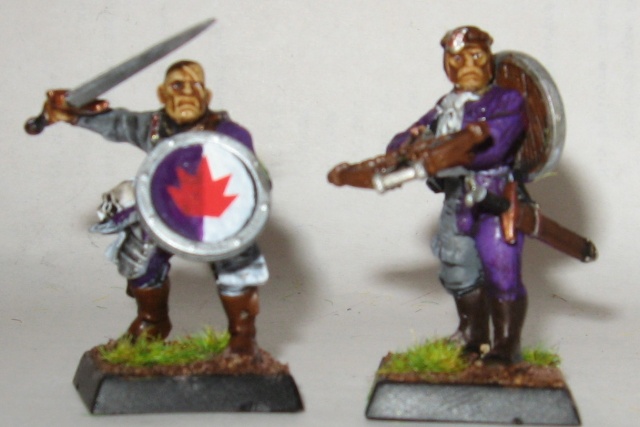 Figured I'd be prepared for the inevitable LGT upgrade, so I pieced these guys together from all sorts of sources!
Henchmen: Warriors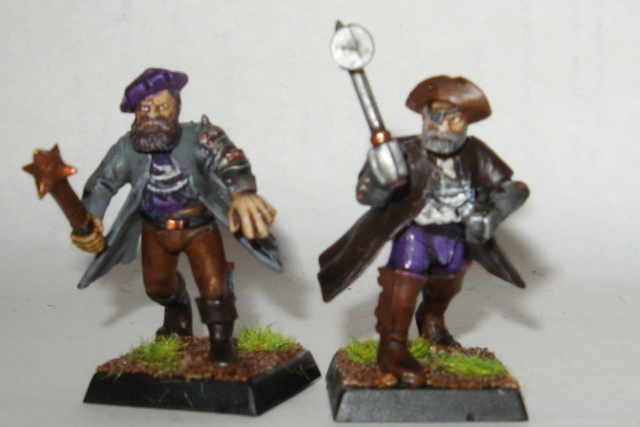 I remember wanting to give my first Marienburger warband a really effete look for the heroes, and give the henchmen more of a hired thug look, giving them less gaudy coloring. I think it works well for these two...
Henchmen: Crossbows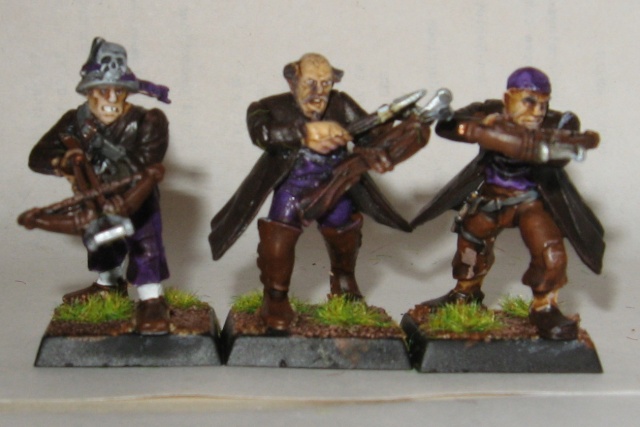 Starting out with three guys armed with Crossbows is such a huge advantage for Marienburgers!
Henchmen: Swordsmen
As with my last warband, I wanted to give the duellists more bight coloring and a richer appearance, bridging the gap so to speak between henchmen and hero.
Well, I better get going, but I hope you guys like my new additions, and hopefully soon I can start back up on a new campaign and new battle reports!