Here are some group shots of my possessed warband, as seen on the 'painting and modelling' section.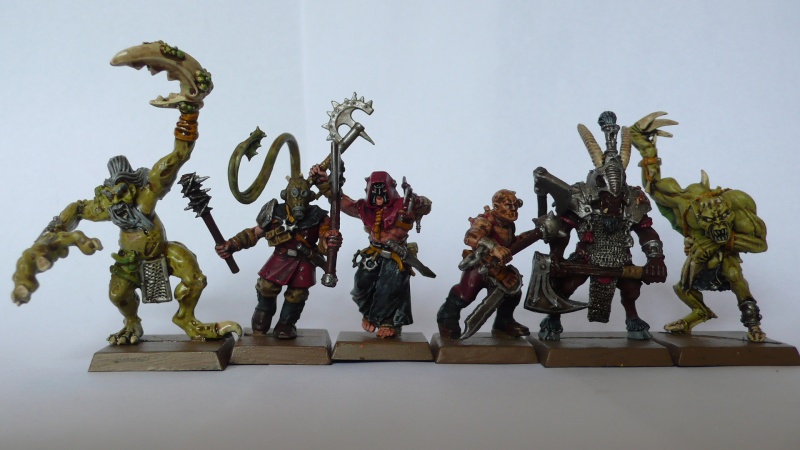 Heroes! Left to right: possessed with great claw, mutant with scorpion tail, magister, mutant with extra arm, beastman hero, possessed with spines.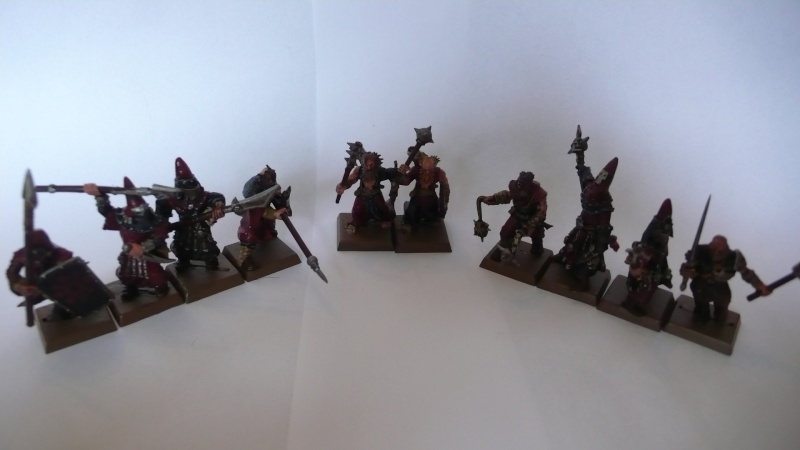 Standard brethren. Four with spears, for with additional weapon and two with inferior ranged weapons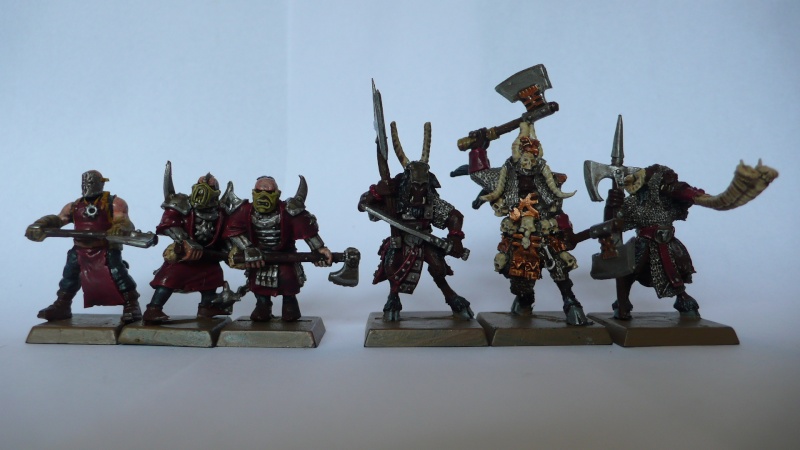 The heavy hitters! Three darksouls and three beastmen.
And here's a shot of the complete warband! My makeshift photo booth (also known as two sheets of A4 paper placed against a box) was too small to contain all of them side to side, so they are posed in a creative way.