hey been a long time since i posted in the WIP section, like...2 years? lol i'm busy...so sue me
i've been wanting to do a possessed warband for a while and finally started one the past few weeks. i've been rather inspired by the campain we have at the bunker right now. even though they are going to be starting a necromundo campain after, i'd like to find some people to run another mordheim one.
TO THE MODELS!~
i'm using heavy mods on this one with all GW bits.
MAGISTRATE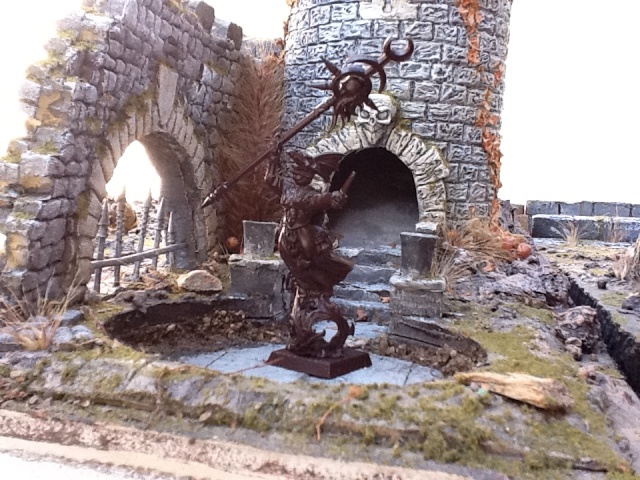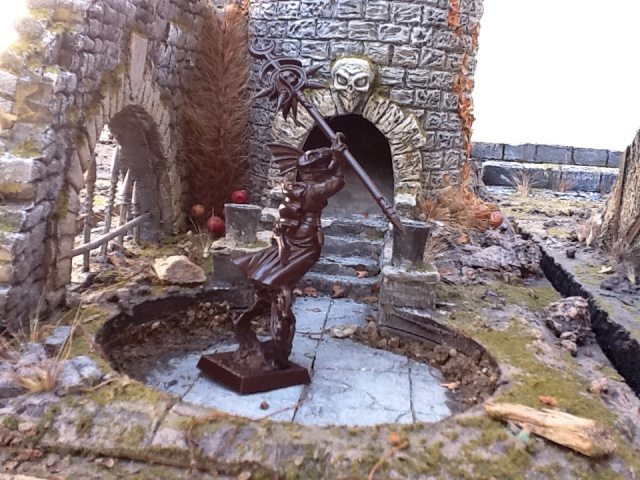 i think its a high elf mage, with a skink shamen head, demonette standard and militiaman arm.
i had an eldar harliquin leader that i put wings on, that i was going to use. but i sold that one because i never thought i'd be playing mordheim again. but this guy is pretty wicked looking, though i'm not looking forward to the LOS issue i'm gunna have with him. but mordheim is all about have the best looking customs for me.
POSSESSED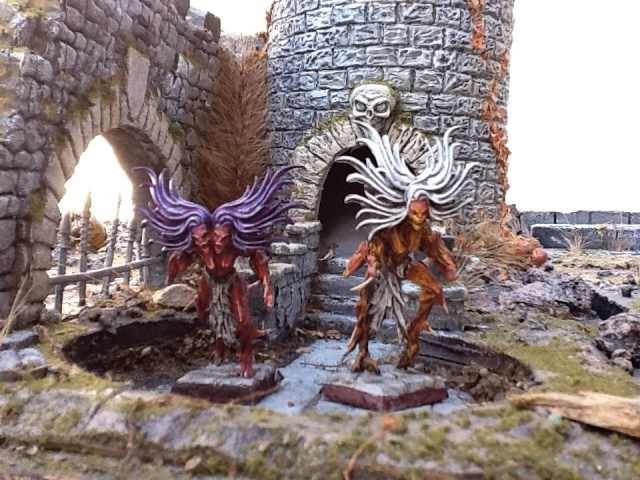 so for these lovely ladies i used wood elf dryads and demonette heads, and rose thorns for the spikes. i have had a pretty hard time painting the dryad bodies....they are sooo.....undefined its just a giant faceted surface. oh well, i have a 20min per model time limit on the paint job. their done.
MUTANTS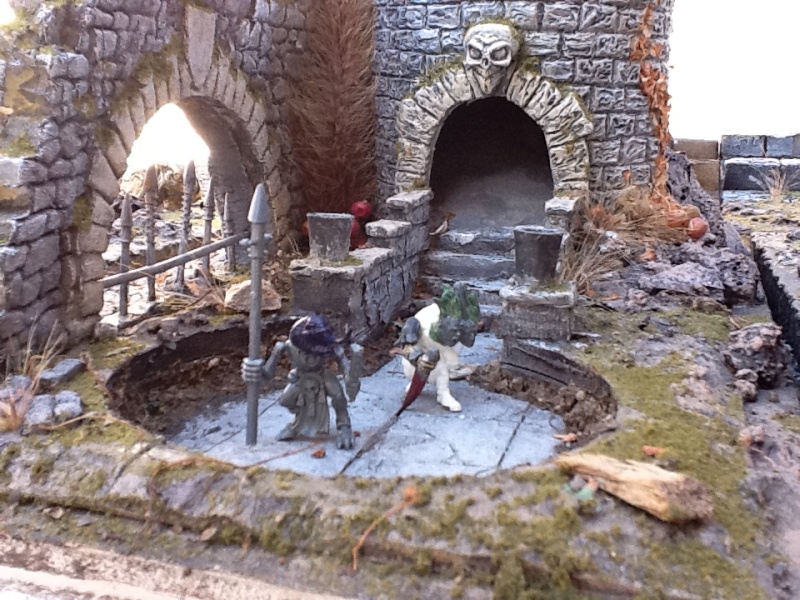 these guys are goofy, i wanted to do tiny models for the mutants...just a different take than most people have on them.
first one is a skink shamen body, tyranid head, skink spiked club arm and skeleton spear arm.
second one is a skaven body and arm, with one of the ogre accessories thats two heads
DARK SOULS or cultists...but i think DARK SOULS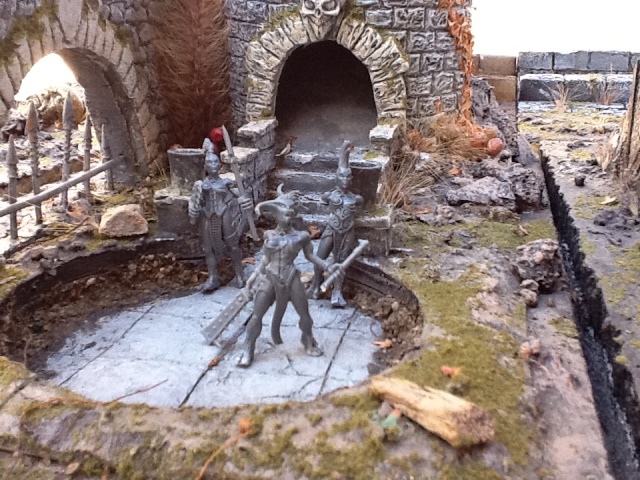 pretty standard demonettes, i shaved the spikes and tails off, and used skink arms, skink arms are the only ones that are proportionate to the body, you can use human arms they are too thick and clothed.
Beastmen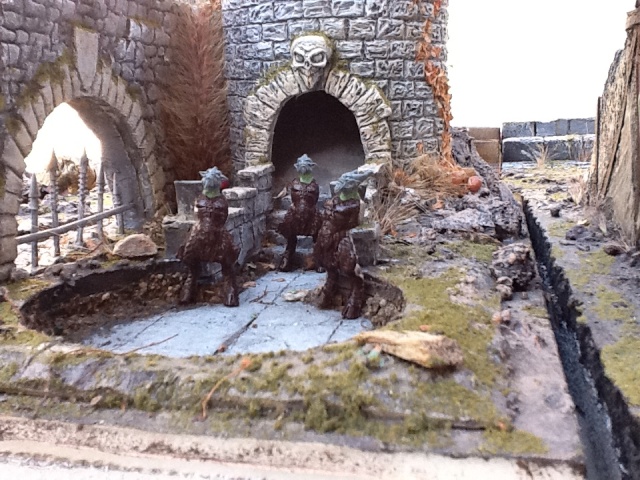 now i may not go this route with the beastmen, i dunno yet. but somebody tell me, if the old beastmen bodies are too big for the new beastmen heads? they dont look right when i put them together, i had to use green stuff to make like a...neck for them...yah dunno if i'm using them yet in this way.
CULTISTS
no pictures yet, but i'm leaning towards flagellate bodies and tau heads, or maby necron heads...
gunna go with red and white for the warband color scheme.
MOR TO COME