It is time for me to submit some of my warbands for critique from you girls and guys.
The pictures are overall rather crappy since I can't get my camera to agree with me, but I guess they are good enough. Some details look really weird in the pictures...
So presenting the necrarchs
my Necrarch vampire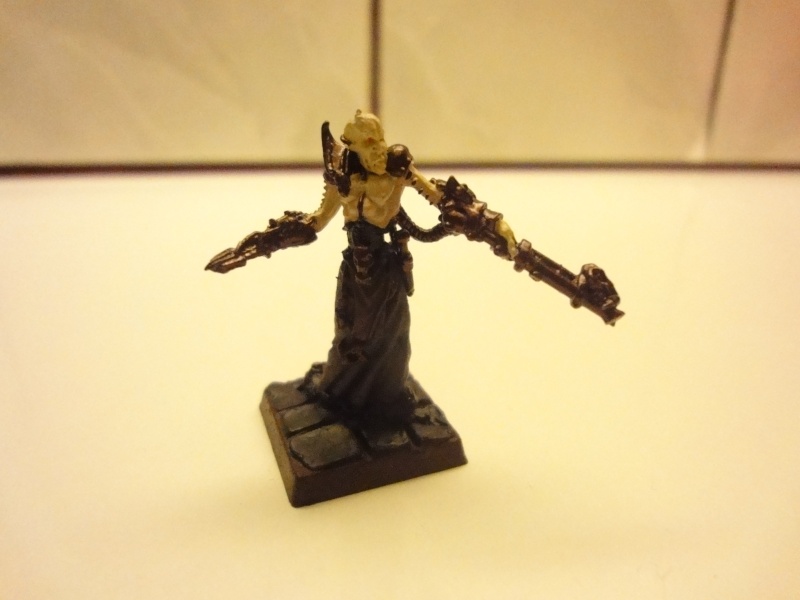 his lovely thrall, what a babe!
Acolyte number 1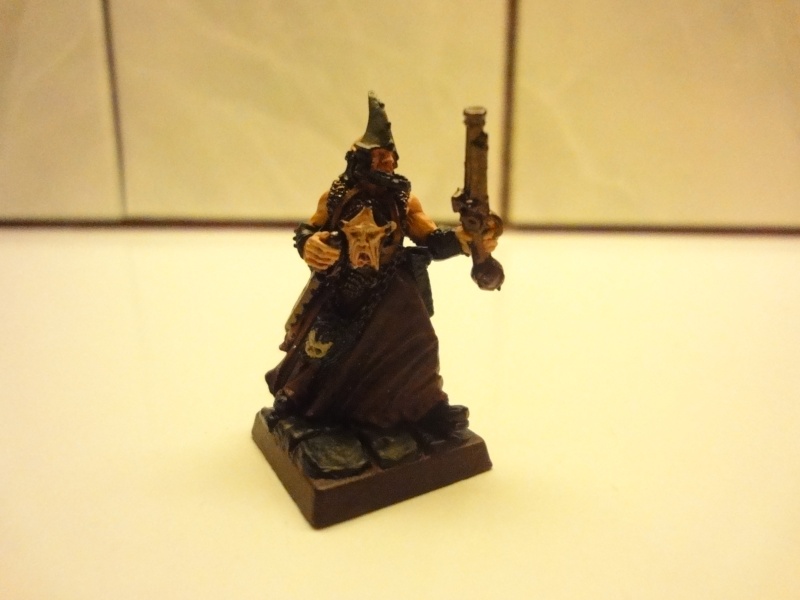 Acolyte number 2
the skeletons
the zombies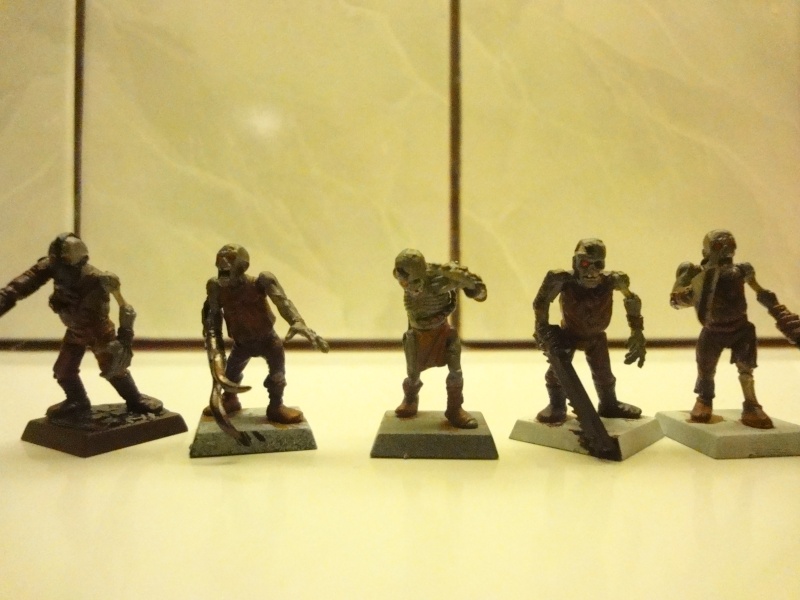 the waifs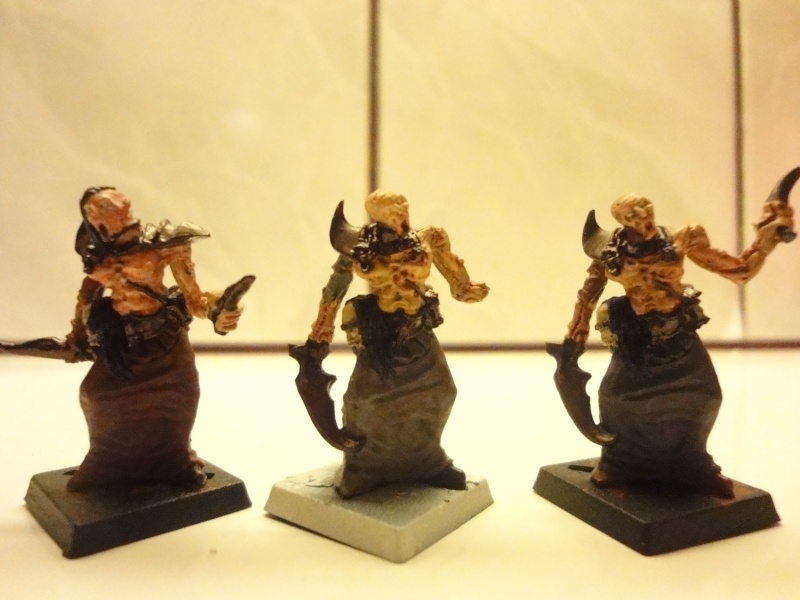 I am much more into steampunk than magic so I see the necrarchs more as mad scientists than wizards. I changed the rules slightly giving the heroes acces to pistols and removing the wizard staff (no magick!)
I haven't played with them yet so they don't have any names or more detailed fluff.
Oh and all the models except the skeletons used to be part of my little brothers dark eldar. He built the zombies to be grotesques so I kept them almost as they were.