Hey, I thought I'd just post a little introduction to the wonderful world of colour shapers!
A colour shaper, or clay shaper, as it is sometimes called, is a kind of brush with a silicone or rubber head instead of bristles. It is used for painting (and for shaping clay, I suppose), and makes for an
awesome
sculpting tool.
Greenstuff will not stick to it (even without loads of water which obscures the sight on the area you are sculpting), so there is absolutely no risk of ripping off the carefully crafted belt buckle after the last smoothing stroke, and the soft tip is excellent for subtle detailing (like folds, crevices, muscles), while at the same time being strong enough to heavily form the GS surface. All in all, they are the
perfect
tool for sculpting! At the moment, I use the metal ones only to cut off excess greenstuff.
Here is a picture of mine: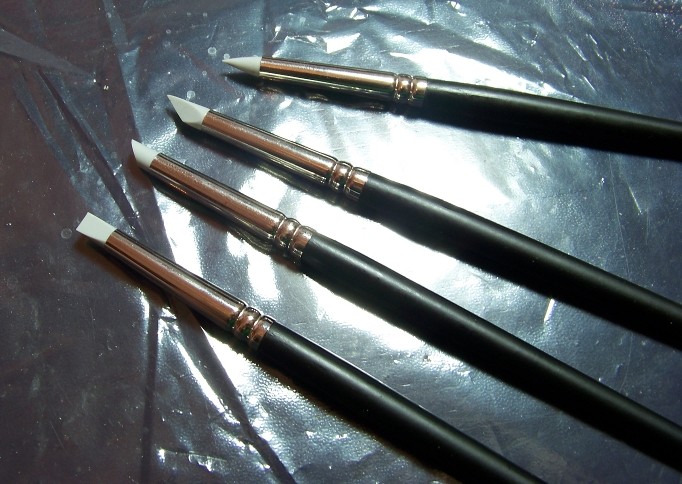 I got them at an arts supply store for about 10€. As I have never actually met any other modellers using these things, I don't even know if there tip is larger than what you'd get at a wargaming hobby supply store. But for the price, they were definitely worth it.
If other people have some more experience with them or other good things to say, feel free to do so. I thought I'd write about them anyway, as they make sculpting much easier and much more fun.