Toby Goatfield
Captain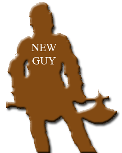 Posts

: 65


Trading Reputation

: 0


Join date

: 2008-11-03

Subject: Sewers of Mordheim? Sat 22 Nov 2008 - 2:19

---

A lot of scenery has been done on Mordheim proper and the outlying rural areas, but has anyone done any work on the sewers or catacombs of Mordheim? Are there even any real sewers (like you would expect to find in Altdorf or Nuln) or would it just be cheap plumbing if any? Didn't know where to put this question as it relates to scenery, but is a general question too.

Vampires in Mordheim are a myth,

Toby Goatfield
CrazyOrc88
Champion






Posts

: 49


Trading Reputation

: 0


Join date

: 2008-10-06


Location

: New York City

Personal Info
Primary Warband played:
Pirates (Unofficial)
Achievements earned: none
Subject: Re: Sewers of Mordheim? Sat 22 Nov 2008 - 5:19

---

In the inspiration thread, there is a link to a german site that has some work done by a guy named wolfgang i believe. In his incredible board he has sewers and under ground basements and catacombs.