Captain Winter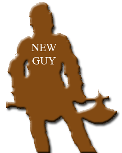 Posts

: 3


Trading Reputation

: 0


Join date

: 2015-10-29

Personal Info


Primary Warband played

:


Achievements earned

:

none
Subject: Captain Winter.... back from the cold grave... Thu 29 Oct 2015 - 13:10

---

Ohoy!

So, this is my new user name and account, since I really cant remember my old login and not even sure if I can be arsed to actually find it

I have been a member since many years, but have been abcent due to the circumstance called life. Anyway, good to onboard again.
Mike
Elder






Posts

: 393


Trading Reputation

: 0


Join date

: 2008-08-19


Location

: Cascades, Washington State

Personal Info


Primary Warband played

:

Dwarfs




Achievements earned

:
Subject: Re: Captain Winter.... back from the cold grave... Sat 31 Oct 2015 - 2:17

---
floedebolle
Honour Guard







Posts

: 2397


Trading Reputation

: 2


Join date

: 2010-05-17


Location

: Danmany

Personal Info


Primary Warband played

:
Possessed




Achievements earned

:

none
Subject: Re: Captain Winter.... back from the cold grave... Sat 31 Oct 2015 - 14:30

---

Welcome back sir!

_________________

Lord Flasheart: And always remember - if you want something, take it! Bobby!
Bob Parkhurst: [enters] My lord?
Lord Flasheart: I want something.
Bob Parkhurst: Take it!
[she undoes her shirt - exeunt]

Von Kurst
Distinguished Poster







Posts

: 7973


Trading Reputation

: 3


Join date

: 2009-01-19

Personal Info


Primary Warband played

:


Achievements earned

:

none
Subject: Re: Captain Winter.... back from the cold grave... Sat 31 Oct 2015 - 16:31

---
DeafNala
Honour Guard







Posts

: 21240


Trading Reputation

: 9


Join date

: 2008-04-03


Age

: 75


Location

: Sound Beach, NY

Personal Info


Primary Warband played

:
Orcs & Goblins




Achievements earned

:

none
Unwanted
Warlord







Posts

: 219


Trading Reputation

: 0


Join date

: 2008-07-15


Location

: K-Town

Personal Info


Primary Warband played

:
Orcs & Goblins




Achievements earned

:
Subject: Re: Captain Winter.... back from the cold grave... Sun 1 Nov 2015 - 22:26

---

Welcome back, always good to see the spirit hasn't left an old fellow traveller
Sponsored content
Subject: Re: Captain Winter.... back from the cold grave...

---