Hej muchachos,
hoy i got some fine samples of a putty called FIMO, its a german product thats used for hobbyworks, but more for schoolworks, kids and so on.The normal fimo has to be baked in the oven, and thats why i never tryed it.But last time i went to the hobbystore, i found a new product in their range wich dryes by air, takes 24 h , and then its hard, well, you could still work on it like on balsa wood.
What i did here is taking the stuff and knead it 5 min, than i took a hobbyknife and cutted some small tiles from it and glued them on some cardboard for making streettiles, second is copplestones, glueing a big rolled-flat piece of it on the board again and used my sculpting tool to form some copplestones.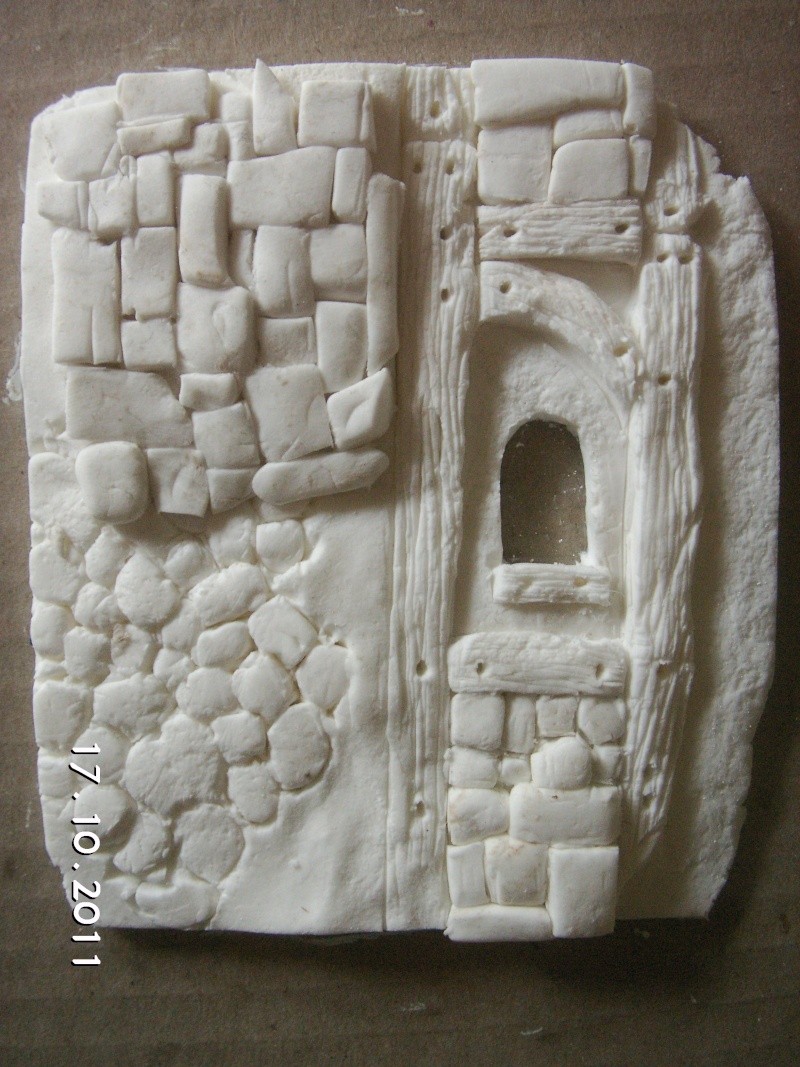 To the right i did the same, glued an flat piece of it on again, cut out a window, made some plasterstructure in the still formable putty by using a hard brush.
Then i cutted some small stripes for beams of wood, agian used my sculpting tool for making those wood surface.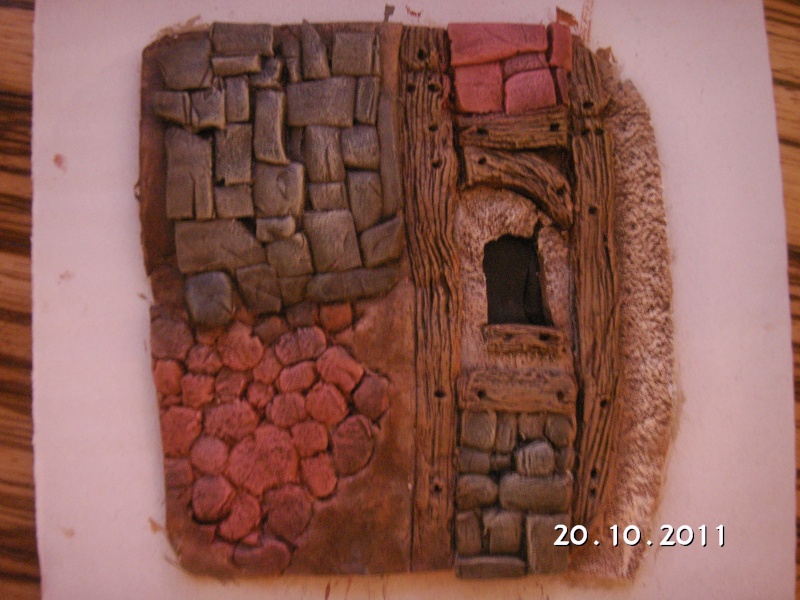 Well, i was surprised how good it can be worked, and now comes the best: its super light weight, its nothing!
Working on 4 big mordheim board pieces, i really wanted to safe on weight, they are allready damn heavy, so, i thought about glueing this stuff to foambord walls, doing only the outside, quick and light, and i think i will do that. The big plus is also that you can prime it like your minis by using spray, for saving on time. The yellow and blue foam is also nice to work with, but when it comes to the part of brushing the whole thing by hand, i had enough, too much time effort.
Well, hope i could introduce a, by my means , super perfect hobby product to the tommy community, enjoy, floedebolle