Hi there. You might know me from my skaven log.
In my group we seem to have a reluctance against getting any painting done (completely that is).
We mostly use un- or ½-painted miniatures, and even though that goes well with our ½ finished terrain, it's seems sad not to fully indulge in that part of the hobby.
So to try and motivate me, I have decided to post pictures of my mordheim painting.
First up will is my henchrats.
They are done in a hurry and then drowned in 'ardcoat. So they don't look very nice. The next models will only be spray-varnished.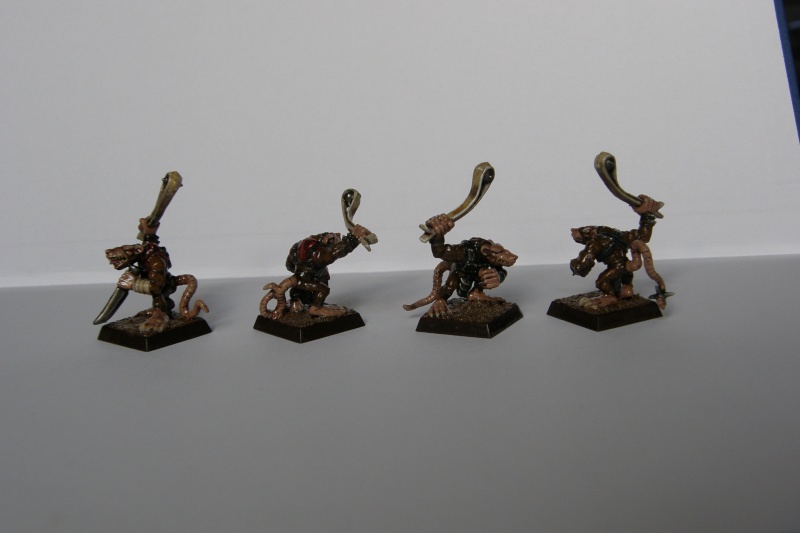 Next up will be my night runners and sorcerer, that I'm working on currently.
C&c is very welcome!