Just joined this forum after seeing people fine warbands and thought i'd post some of mine. I've been playing Mordheim since release and i think next to the LOTR battle game, its the best thing GW ever produced. Its inspiring to see so much fan made stuff going on and keeping our game alive. Long live Mordheim. Heres my first warband... Ghal-Maraz's cult of the Possessed!!
The Screamer (Possessed with great claw)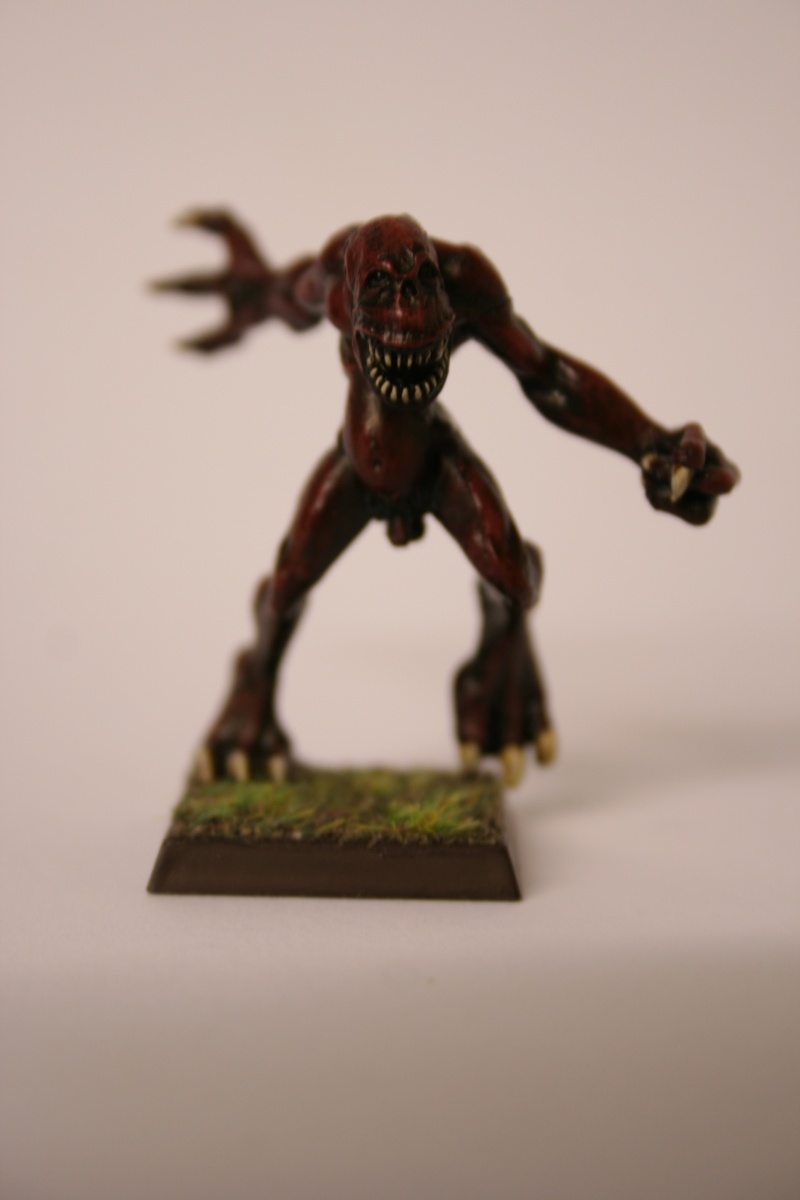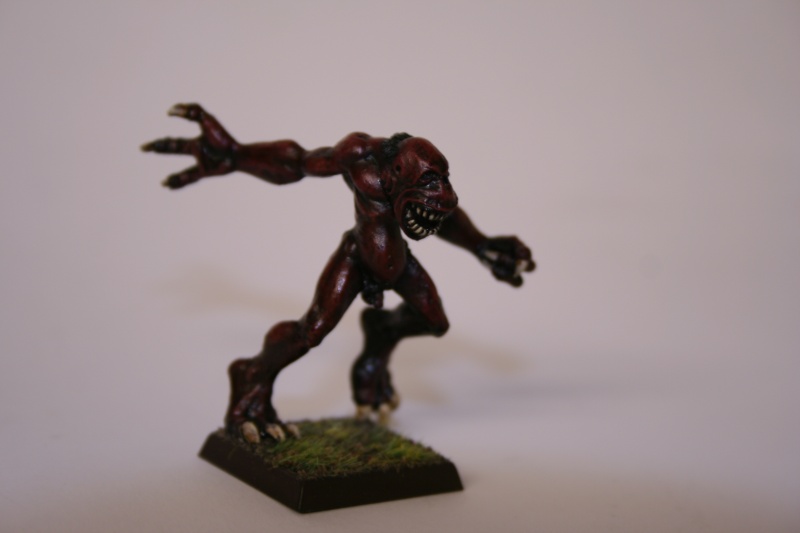 Hunter-Killer (Possessed with spines)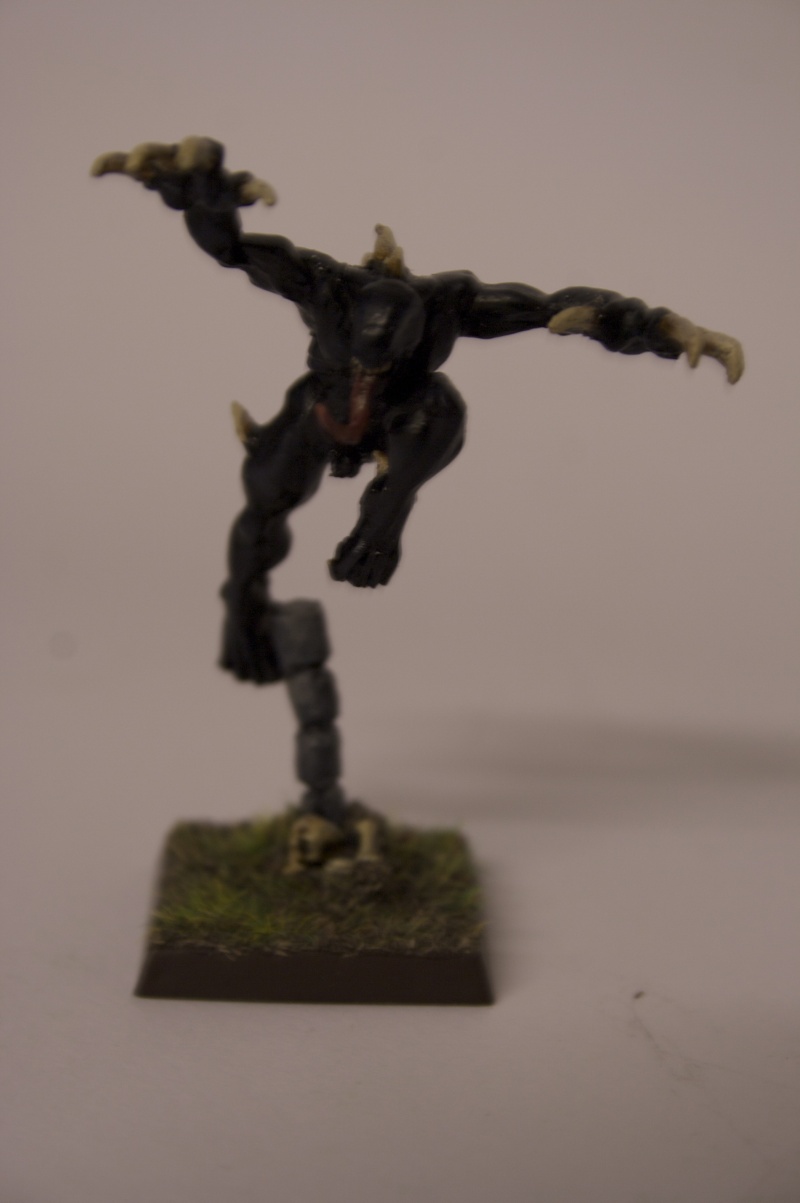 Ghal-Maraz (Magister with sword and club)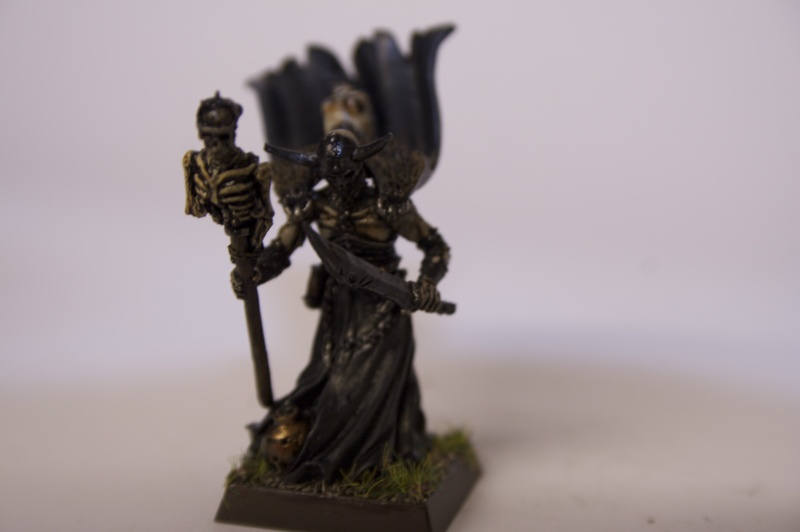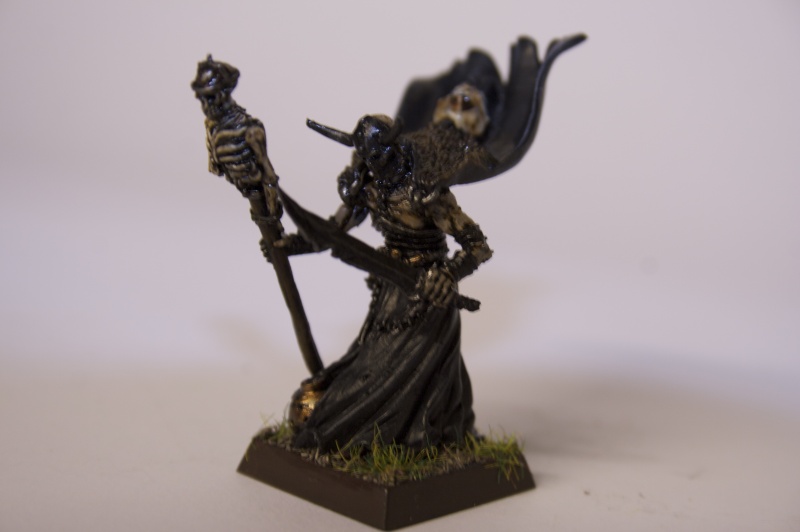 Akroma (Mutant with hooves, sword and shield)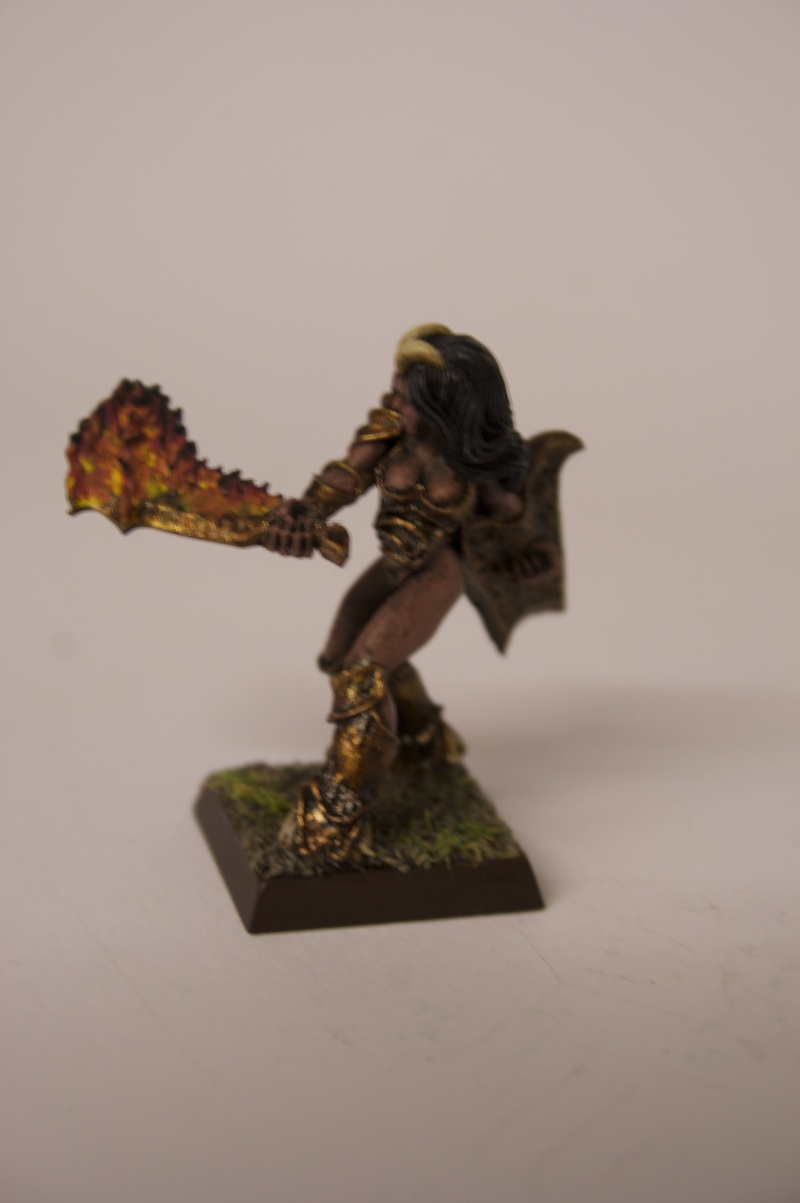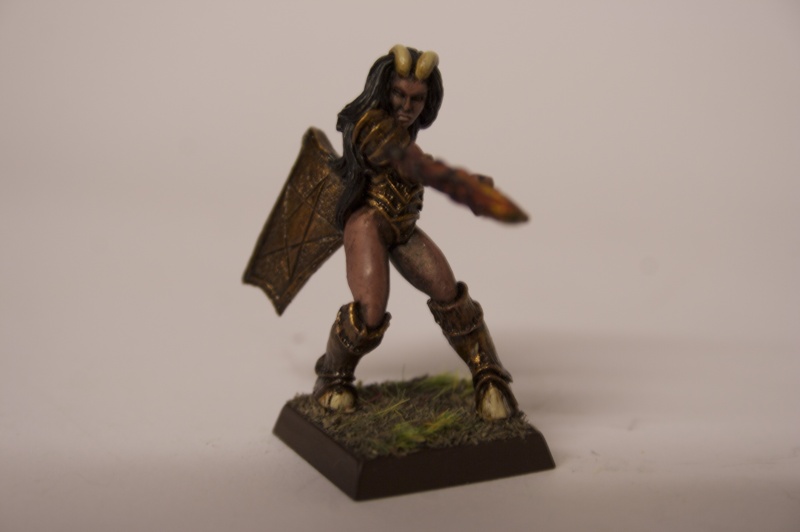 Big Blue (Mutant with the 4+ daemonic save thingy, club, axe and shield)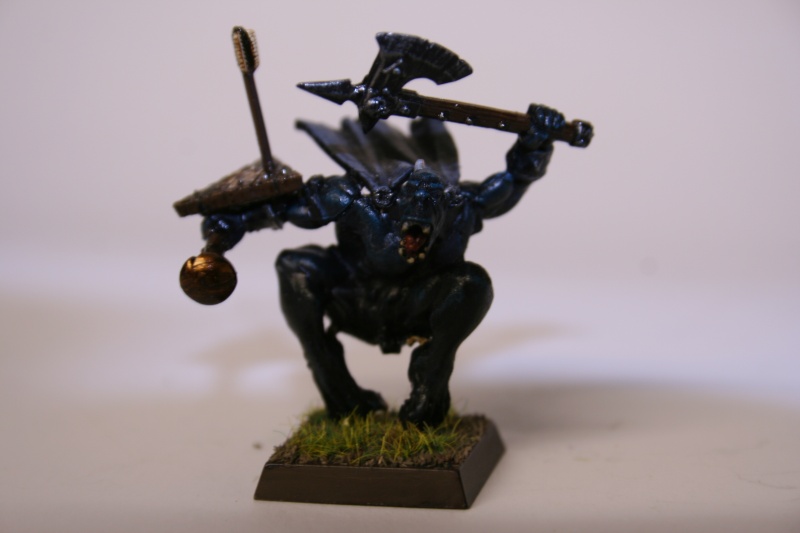 Brethren with spears and shields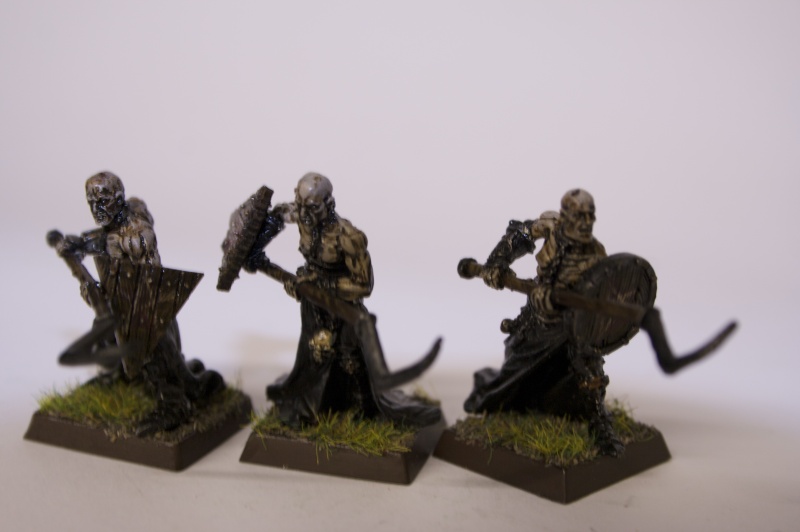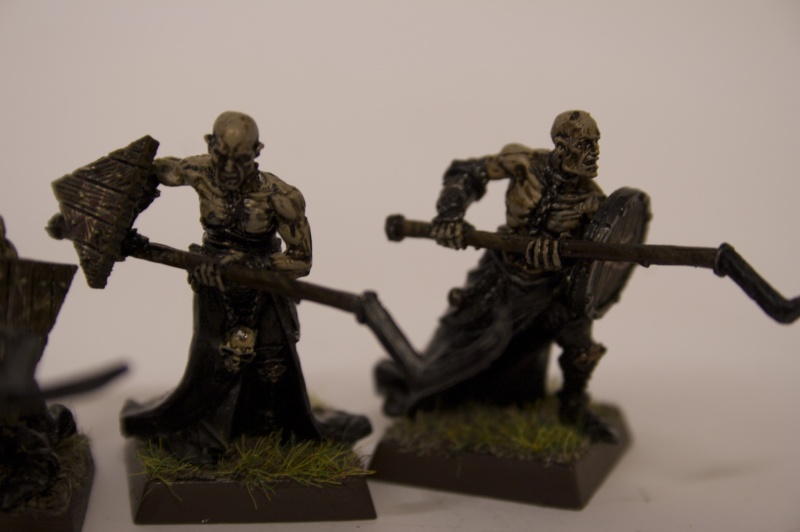 Brethren with swords and shields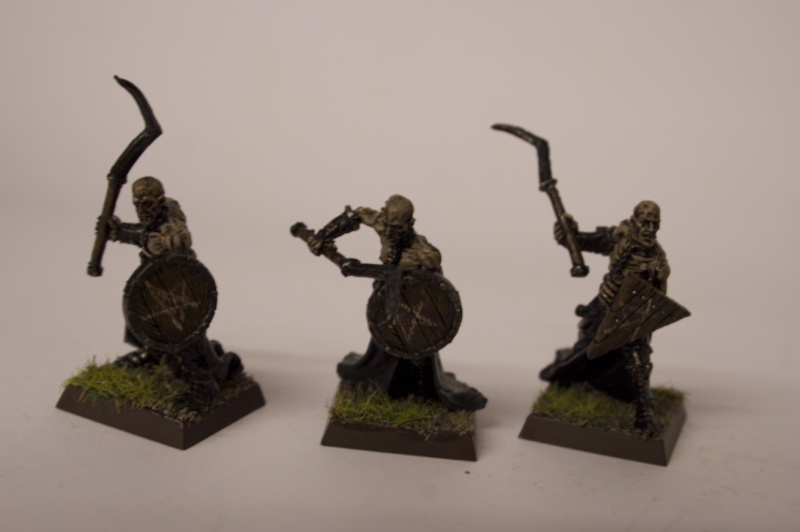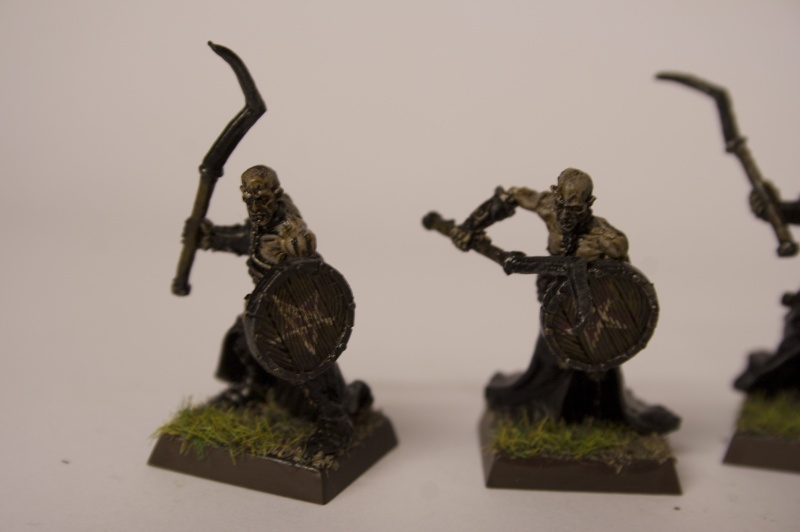 The Sreamer inparticular tends to be a beast in campaigns and after a few upgrades becomes almost unbeatable. and i mean Gamebreakingly unbeatable! i have a friend who complains about me even using it, saying its unbeatable. Although that same player just charges his human warband straight at it so theres his problem. I have a hard time against my reiklander friend though. I am currently making a beastmen wrband (from the new plastics! inc bow wielding ungors!!) so i will add some beastmen from them to this warband.
PS the image hosting thingy was quite fiddly... is it because i was using a mac? I'll try the PC next to test it