My first Desert Support Marine is finished!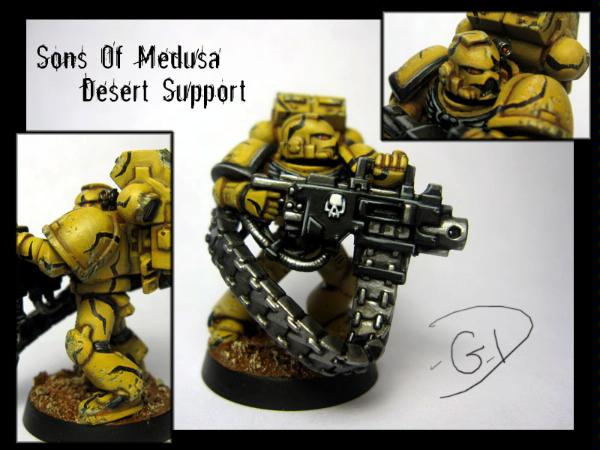 All except chapter marking of course, but that's not happening until the very end I suspect.
This was a very nice break from the green, and I'm very happy with the final product. It does take a while to get the colors where I want them, but the effort is worth it. Plus, I only NEED to do 5 of these guys. I suspect a few more than that will end up in this scheme now though >.>....
And a quick comparison shot: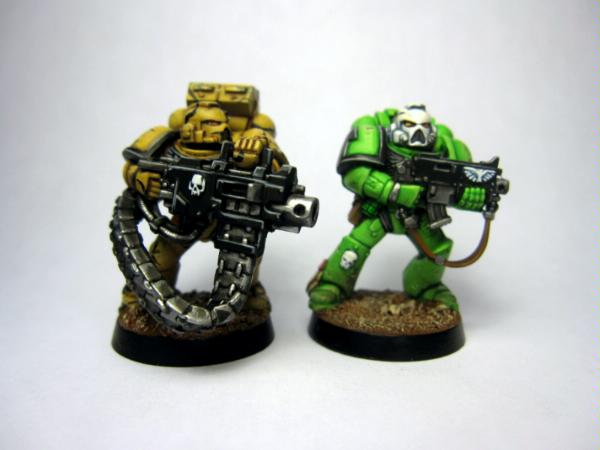 You can see the tie ins very easily. The weapon colors are identical, and the black shoulder pad rim and chest eagles. Basing is the same as well. A more subtle tie in is the battle damage. They are both done with the exact same colors, Catachan Green for the initial damage marking and bleached bone to highlight.
Hope to do more SoMs this fast in the future.