So I went out and board some foamboard today so I could make my room really messy and have the side effect of learning to make bits of scenery for mordheim. I've wanted to try making bits for a while and now I've decided to actually do it. Whilst I still don't want to scratch build houses and walls I am going to be learning to make raised platforms to add more minor height to my games.
First thing is to make a nice little dockyard section for my pirates! And dear lord I already hate drawing cobblestones. But anyway here will be a chronicle of my progress (and tears) as I experiment and end up with something or other!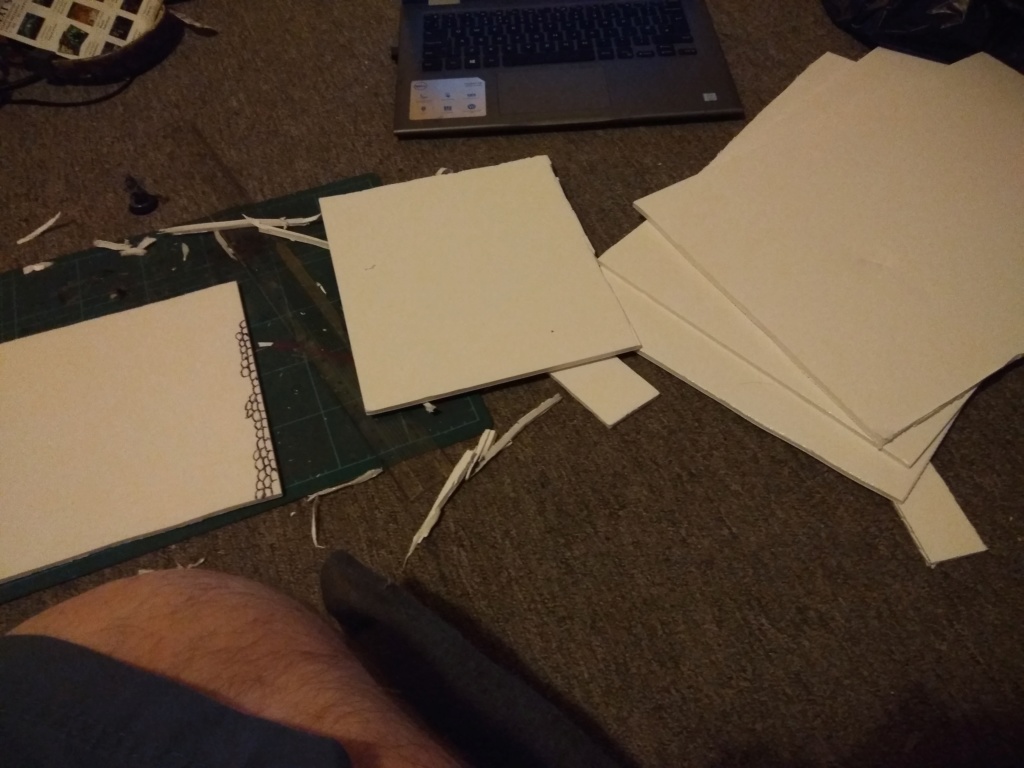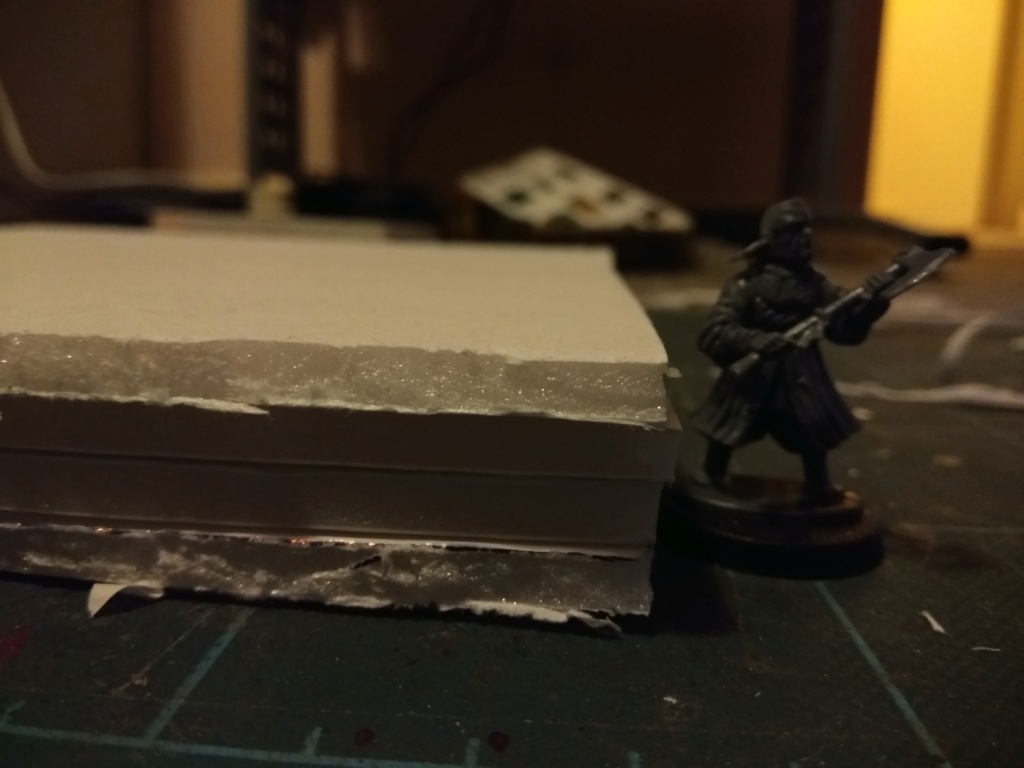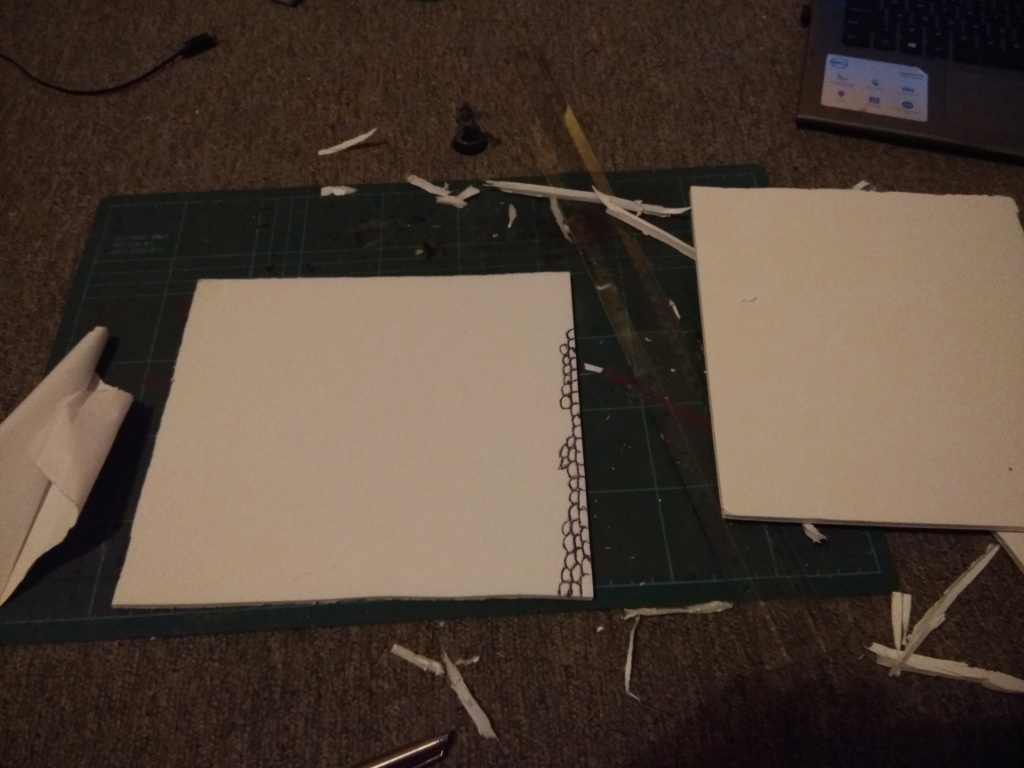 Now it's a start at least! Here's hoping all goes well
I can see this making a nice corner dock, and if all goes well i can look at making some more bits and having very modular terrain!
UPDATE!!!
End of day 1 work (Well evening 1)
Not bad, slow goings but it's getting there. Got some ideas about more I'll add on once I build it onto a larger base. Then just to make a pier or two for some fun port feel! Should also work as just a raised area of town too for non port maps.