I neglected to post a picture of my custom turn counter that I finally got to use in an actual game!
It is made from a casting of a coaster I got as a tourist in the Mayan site of Tulum. The numbers are not Arabic numerals but rather Mayan (numbers 0 to 9, with the "zero" being the "shell," "one" is a dot, and a red line is a "five")! The whole thing is held together with a very simple magnet: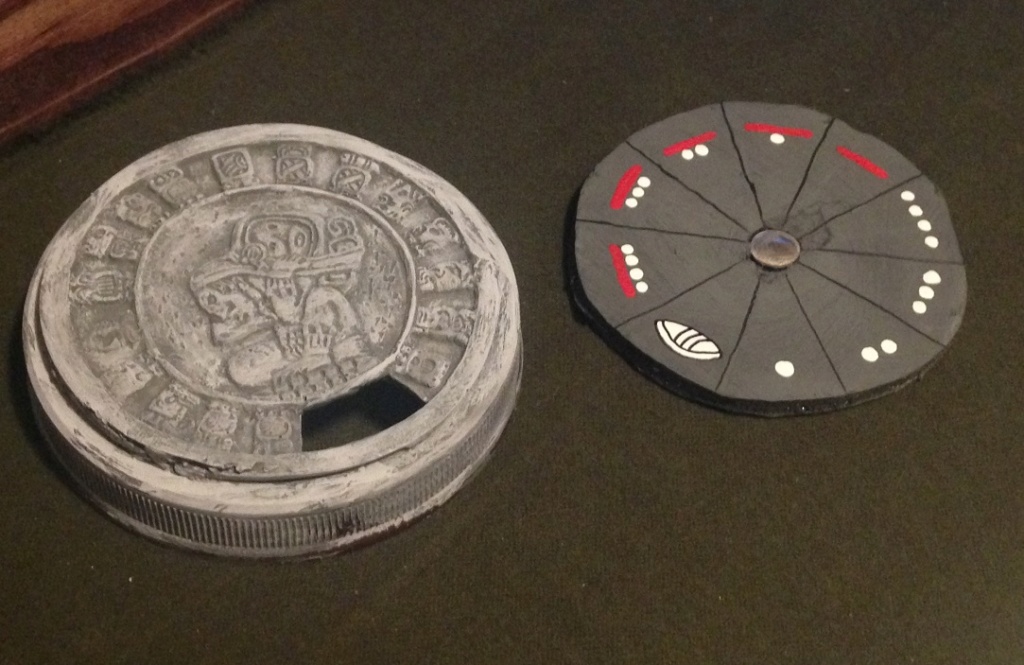 Mayan Numerals:

DeafNala wrote:

That is a SPECTACULAR gaming board, WONDERFULLY imaginatively made. I'm more into the visual aspects than the actual game. OUTSTANDING STUFF!  
Thank you good sir!
In going through some of your links I realize that you must be the same DeafNala who regularly posts over at Lead Adventure! I spent the better part of a weekend a few months back going through a 300+ page blog depicting your marvelous mushroom creations. I am very much inspired and in awe of your work!