Hello all!
This is the beginning of our Mutiny in Marienburg campaign.
Main warbands:
Heinrich's Hounds - Witch Hunters (Devilish)
???                       - Low Kings (Alex)
We sat down at a bar to plan our campaign and took the chance of playing a game as well. Last Orders! barbrawl was the most appropriate for the occasion.
Here's the battle.
After setup: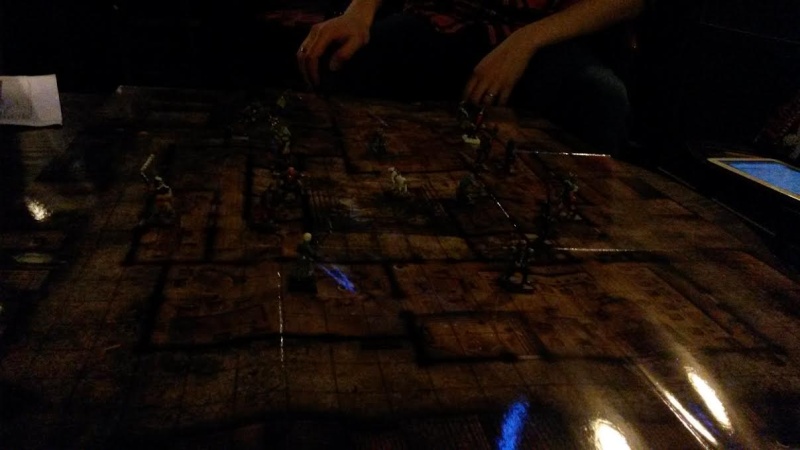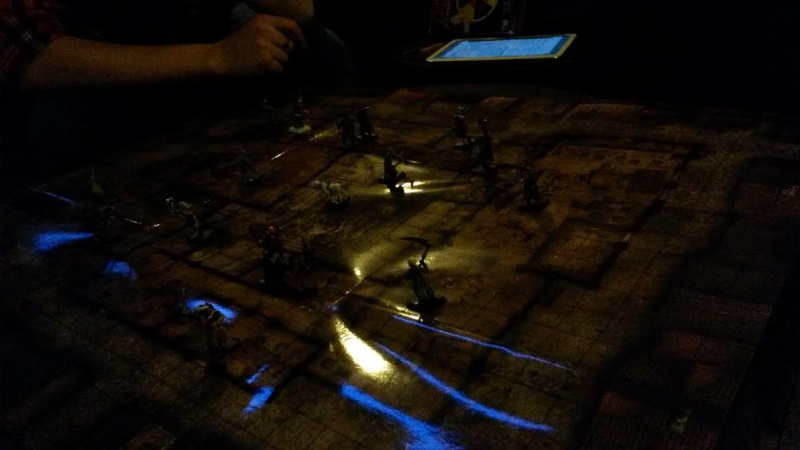 Heinrich sat in a quiet room with Franz his trusty warhound at his feet. The rest of his "Hounds" where out in the general area of the tavern searching for a fisherman they where here to meet. There had been rumours that followers of Stromfels where gathering around Marienburg and the fisherman would shed some light on the matter.
It was late and the tavern was bustling with people. A group of mismatch actors stood out of the crowd drawing suspicious looks from the Witch Hunters. When one dressed up as Sigmar claimed to be Sigmar himself they couldn't take it anymore. The Flagellant Pious Paul struck down the imposter while Jaws the albino warhound took down another unsuspecting foe. Swiftly the others followed. Hans stared Death in the eyes and took him down with a well aimed punch. The carnival quickly fell to the hunters frenzied attack and followed swiftly the fleeing patrons out of the tavern.
Only a man slumped by his ale was left in the bar. The pool of blood by his feet told something was amiss. Heinrich turned him over confirming his suspicion, the man was dead with his throat slit with serrated blade. To his annoyance it was also the fisherman they where to meet. With no clues of note they took little money the man had and paid for the damages. Something was afoot, Heinrich knew it and this was onlythe beginning.
So it began. It was a brief game, lasted 2 or 3 turns. The dice really shone on my side. Hopefully next time would the game last longer. We'll keep you posted when the campaign continues.
Sorry for the dark pics, somehow the flash didn't work. Alex took some pics too, hopefully better quality.
@Alex, please correct me if remembered anything wrong.