iamacyborg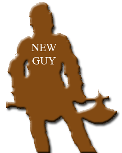 Posts

: 4


Trading Reputation

: 0


Join date

: 2011-01-16

Subject: Mordheim Wiki Tue 23 Sep 2014 - 20:15

---

Hi guys,

I've started a Mordheim recently over the last week, with the main aim being for it to be a resource for the new videogame that's being developed.

That being said, I think it could also be a really good format for Tabletop info, and to give the videogame platers some insight into the background and rules for the TT game.

I've been working on getting the site actually live recently, and as the online game info is very sparse at the moment have been working on the TT side of things. Here's the

http://mordheimwiki.com/wiki/Tabletop:Skaven_Warband

page, for example.

I'd love any feedback anyone here might have, and would really appreciate any help in content creation if you feel like you can.

Thanks!
SerialMoM
Honour Guard






Posts

: 1181


Trading Reputation

: 0


Join date

: 2010-05-18


Location

: Weiterstadt, Germany

Personal Info
Primary Warband played:
Marienburgers
Achievements earned: none
Subject: Re: Mordheim Wiki Sun 8 Feb 2015 - 10:16

---

I really like what you are doing with your Wiki.

I look far too seldom in thsi section so maybe another section would give you more input.

But I did take a look and have to tell you that you show many rules which are under GW copyright and this might bring you some legal troubles with them.