Hej guys, yesterday i found some old pictures taken a long time ago in good old denmark, where my and mommys mordheim addiction first started.
He came to stay a few days in denmark, and before that i had a lot of time to build a LOT of morheim scenery, actually the whole gamingtable full of stuff you can see on the pics below.
I´ve also managed to paint some of those buildings, but the most of the stuf got sold unpainted again via ebay in those days.
Sad thing that, would love to still own one or two of those buildings, they were fun to play on.
Well, first those down here, and i think i still have a few pics more of those painted versions somewhere, stay tuned!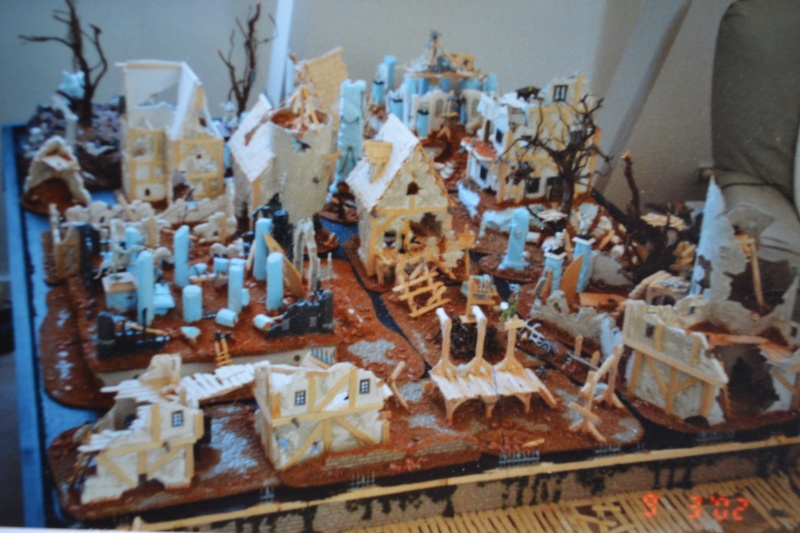 _________________
Lord Flasheart: And always remember - if you want something, take it! Bobby!
Bob Parkhurst: [enters] My lord?
Lord Flasheart: I want something.
Bob Parkhurst: Take it!
[she undoes her shirt - exeunt]