Hello all,
The time to enter Mordheim moves closer, thus I've spent the last week trying to make the starting base of my new dwarf warband. It will be led by myself, Bjornur Haavardson, and at the moment I have an engineer, a slayer, a clansman and two "thunderers" joining me in the hunt for riches.
First of is my possible nobles, the first one was with a spear and shield, though I found out that it might be better with two hand weapons to start with.
And the back of the first one, here the spear and shield can be seen better.
Then there's the engineer, two versions of him aswell - whereas the second one was the first attempt.
Still pondering what could make him more Engineer-like. A dwarf bomb, or a mechanised hammer?
Then there's the slayer, which I hope to find a companion for in my collection. Also have sweet dreams about the AoW-slayers..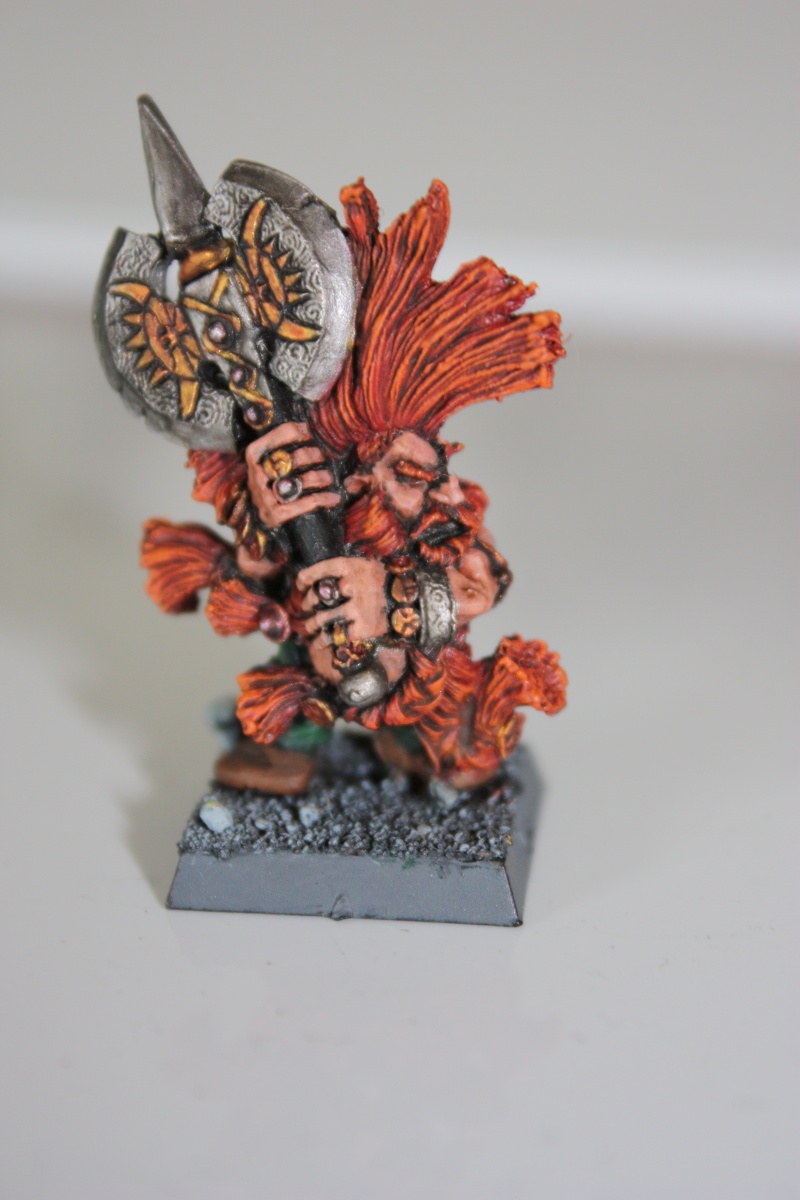 Then there's the henchmen, which gathered up for a group photo:
Got the possibility to wield the clansmen both with and without shields, still attacking first and hard seems the best defense in Mordheim.
The thunderers also wanted their own photo: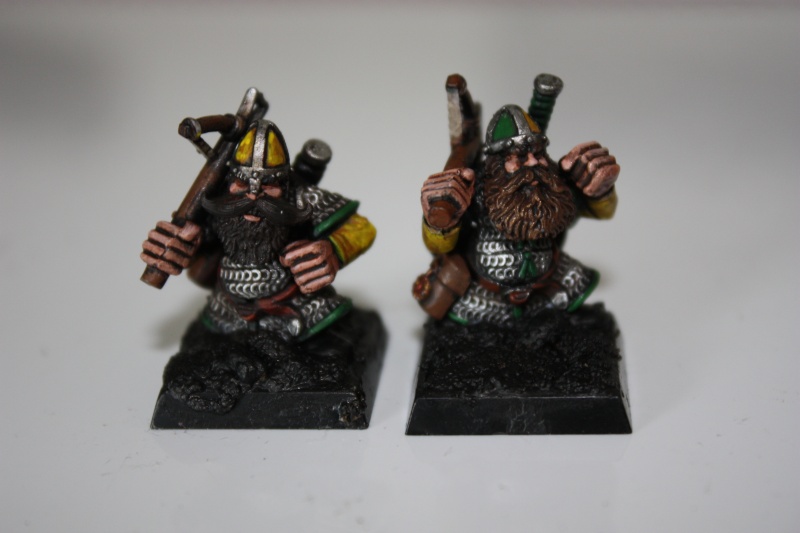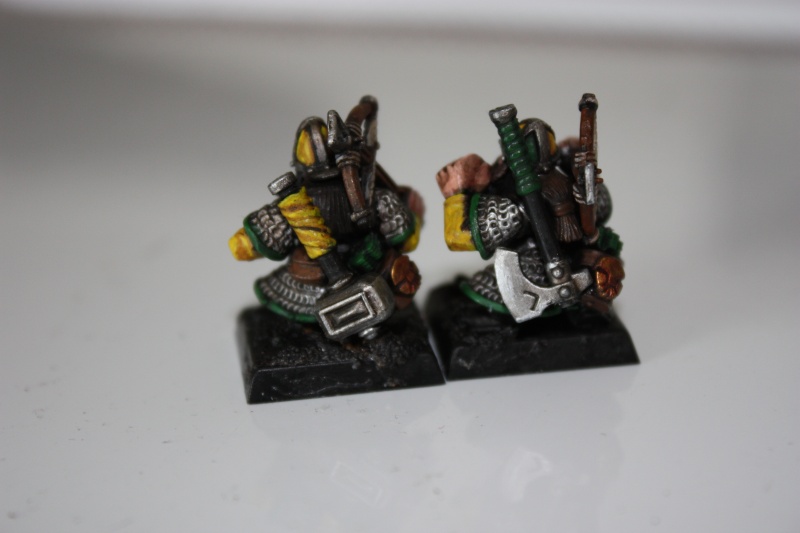 And a photo of the whole warband as it stands now:
Still wondering on how to do the bases, as of now it seems to be mostly gravel, but would like to try out making some street-bases or similar. Would love to hear more on how to personalize each figure, and make the group more mordheim-ish. This is still a WIP, so will update with more models for the expanding wb, in addition to possible upgrades for the heroes and the rest.
Ofcourse the aim is to get rich, without die trying. Untill I get around to find my Night Goblins..