So I finally got to this, posting my Warband.
As you can see it's Greenskins, and some people at my gaming club joked about that shooty orc warbands doesn't do well got me thinking; "Hey, why shouldn't I make a shooty orc warband just to show them who's da boss in this town!".
And so my quest to salvation (or something) began so I started to loot through my bitz boxes for my Armoured Orcs (I just love those minis) and started putting together a Warband.
My warband has expanded a bit since I started (they were pretty expensive in the beginning, spending 200 gold on crossbows only for my heroes) as well as other needed gear. All models are, like said, armoured by models but everyone have yet to recieve a proppa' working armour that doesn't fall off in the middle of the battle (aka I need to get gold for that pesky armor, I've been saving every teef I had to get other stuff).
Enough rabbling talk, let's get on to the pictures and some introductions.
Here is the mob as a whole.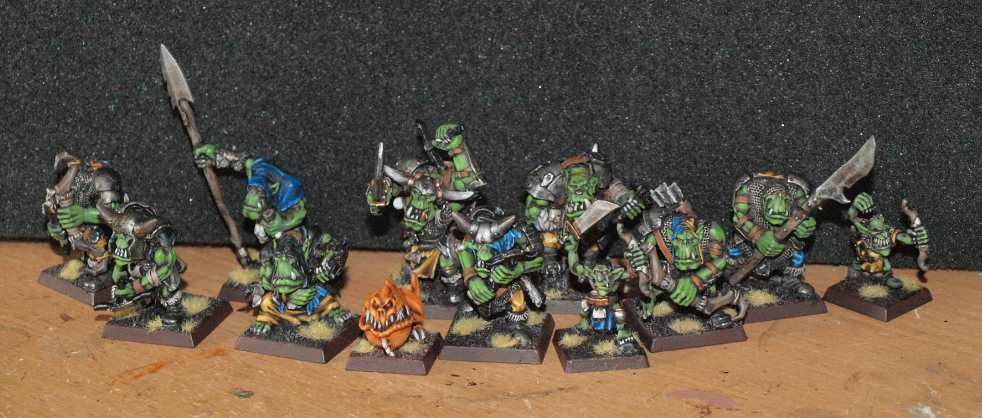 Heroes
Boss Grumlok Eegle 'eye, also wanting to be called "Kaptin" at times (habit he has taken after an encounter with a Reiklander Warband), and by orcy standards he is cunningly sneaky, but yet brutal as an orc should be.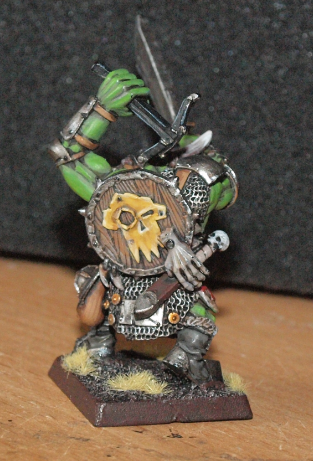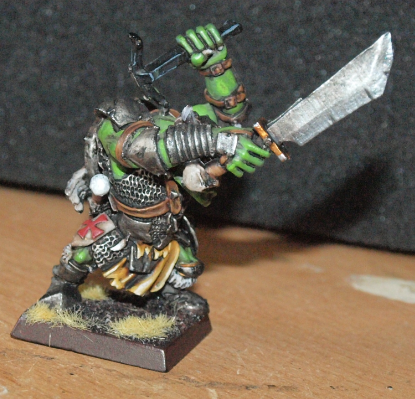 As his "advisor" Grumlok have brought a shaman with him, Snik'snaga Wartbog. He's an orc to be reckoned with, and tough as nails and brutal for being a shaman, some of da boyz says he's a bit of a nutjob with a thick skull, but alas he is a shaman so they mostly ignore this weird behaviour.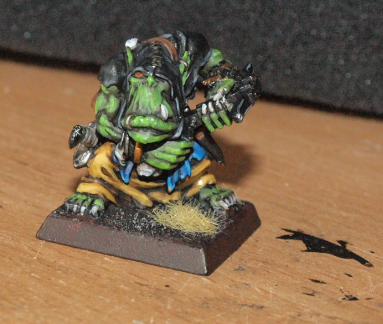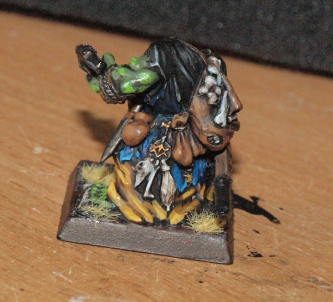 Snagrim Uzdreg, Grumlok's longest living luitenant in the warband (and also biggest threat to him) is a tough orc as well as fierce in combat. Quick to fire with his crossbow he seldom lets any enemy get away from him.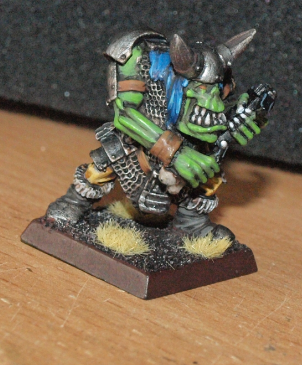 Grimdreg Ded'eyez is the newest recruit since the last big 'un fell in combat against the fierce undead (and raised to be a zombie as well),Grimdreg is ded' shooty with his crossbow and enjoys to have shootin' competitions with the other lads.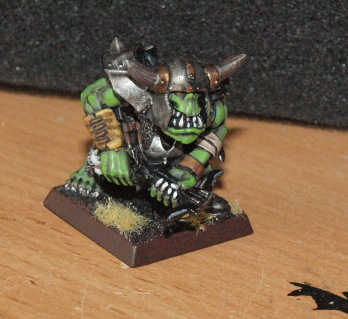 Finally we have the lad who got a bit of "talent", talent for injuries as da boss sometimes says.
This git has gotten his leg cut off, brain smacked into a weird position, lost an eye and scars to brag about!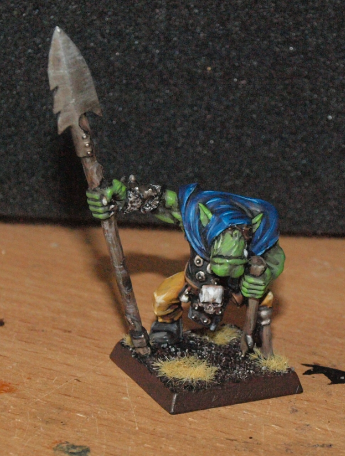 Henchmen
In the heart of the mob we have Da arrerz, a group of enthusiastic boyz who have picked up a thing or two when it comes to shootin' and fightin'!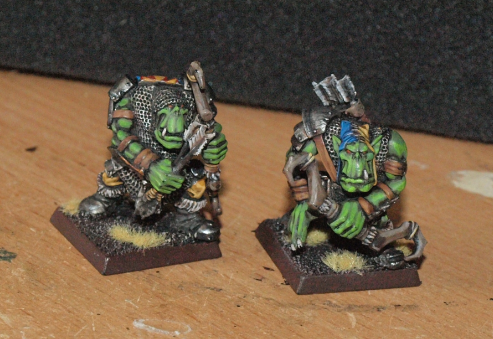 The brutal orcs who called themselves da plinkas has only one survivor, but he is 'ard as nails and tough as old boots! (he also wear them)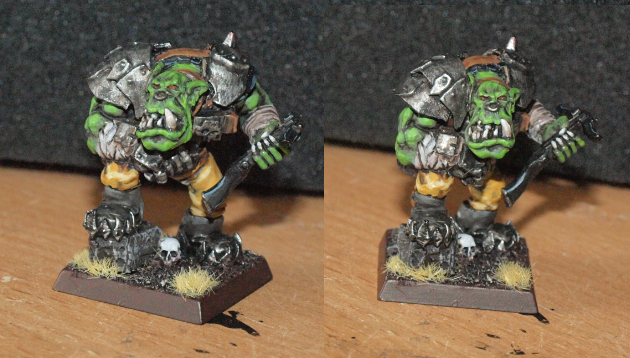 This orc is the only pure combat orc henchman in the group. Armed with his halberd he takes on any foe he can get to!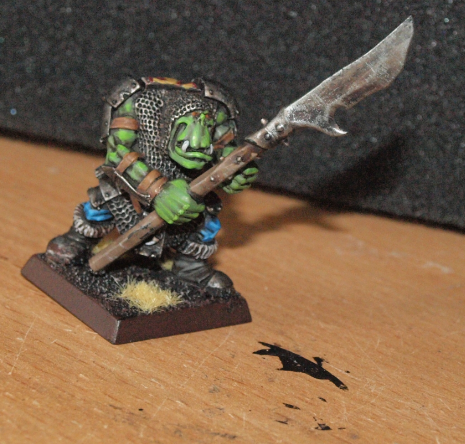 Every mob needs some individuals who set up the campfires, tents and hunt down feracious squigs for them! That's right, da runts.
This group of da runt (and da uvver runt) is eager to take part of the fights in Mordheim... at distance.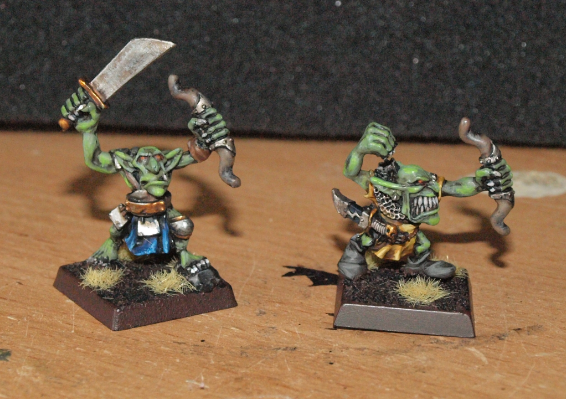 And finally, the pet of the boss, his "beloved" Mr. Squiggles!

That's pretty much my Warband this far, once they get more recruits I will add them.