bubbles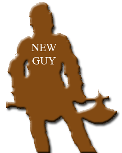 Posts

: 1


Trading Reputation

: 0


Join date

: 2011-02-19

Subject: Peenemunde: WWII variant of Mord/Necro Sat Feb 19, 2011 7:17 am

---

document I put together some years ago for our group, and recently rediscovered on an old drive. The group has long since dissolved, and I haven't played these in some time, but perhaps one of you might like to.

It compiles several well established WWII variants, with some of our own stuff, and the other necessary rules. I hope that someone here might find it useful and perhaps further develop the ideas (and fix the typos

)

We also had a lot of weird science stuff, zombies etc using various rules from both games, but those were mainly kept in another document that I have yet to re-locate.

So please enjoy, I present .... Peenemunde.

rapidshare.com warhammer_scrimage_ver_1.3.docx
BalrogTheBuff
Venerable Ancient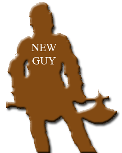 Posts

: 655


Trading Reputation

: 0


Join date

: 2010-11-15


Age

: 35


Location

: Santa Maria, CA

Personal Info
Primary Warband played:
Orcs & Goblins
Achievements earned: none
Subject: Re: Peenemunde: WWII variant of Mord/Necro Sat Feb 19, 2011 7:23 pm

---

Quick look so far only, but fun idea! Be sure to tell everyone hi and introduce yourself!

Very nostalgic for me. I really like the vehicle stat sheets. Reminds me of the stat sheets for 40K 2nd ed I still have lying around!