I'm back!
[img]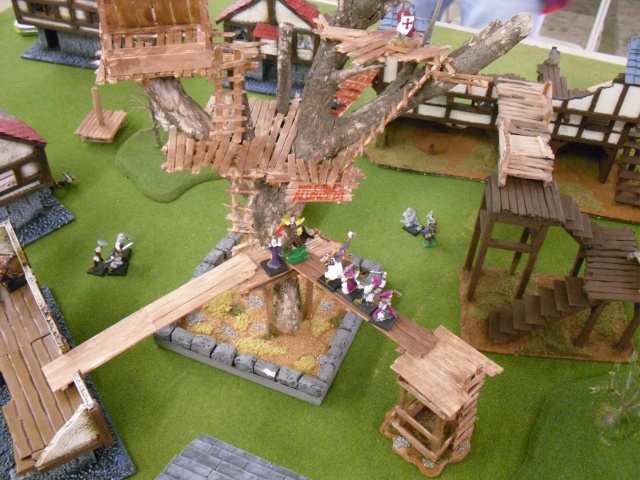 [/img]
I took these photos at our last game. Last thing I built recently was that brown stair-platform-thing you see on the right. It's pretty handy for connecting to ruins at different levels.
The treehouse and a bunch of planks and bridges got a stain-job, which makes them look a bit better. Word of caution: watered-down paint DOES NOT work well with dried superglue. Found that out the hard way.
[img]
[/img]
Also added shields to the Arena entrances for some extra flair. Can't have too much flair. In this pic you can see my "rebel" flag, named because unlike the other flags that are glued in place, this one spins freely on its pole and always ends up pointing the wrong direction.
[img]
[/img]
This building is my latest project: The Tavern. My friend actually started this one, but left it up to me to finish it. I intend to do just that... eventually, lol.
In the meantime, check out these zombies I just painted! (And dire wolves, too)
[img]
[/img]
More to come soon!