I went out to London this summer, and was lucky enough to convince my wife that we should take a little day trip over to Nottingham to check out Warhammer World (read: "I'll do anything,
anything
, just go to Warhammer World with me!"). While I was there I picked this guy up, he's one of two Bugman models that are only sold at the pub attached to the gaming floor.
I'm a little ashamed to say that he sat for a good month or two unpainted before I finally turned my attention on him, and the display base still isn't done, but I have him pinned so he can sit on that or on a standard 20x20mm base for gaming.
He also came with a hand wielding his axe, but I opted for the barstool a) because it was more comedic and stood out, and b) because the axe handed wasn't very well cast and the metal was too thin on the shaft - it's already broken. Not sure if/how I'll fix it, or what I'll do with it once I have, we'll just wait and see.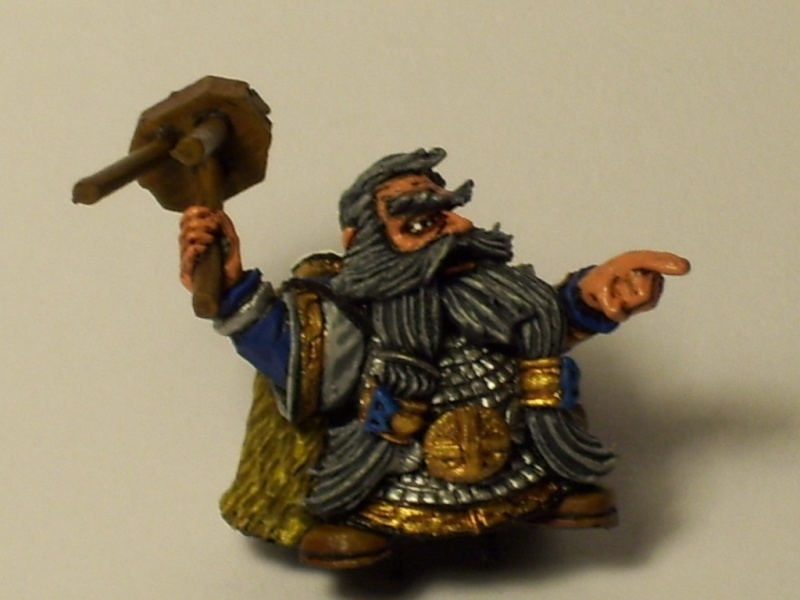 I also have a severe case of miniature painter's ADD, which is why I finished this guy last night instead of working on any number of my incomplete warbands, or on my Hammerer regiment that is currently in the middle of its makeover.
Hope you enjoy!