Hey everyone,
I had too paint some buildings for my game club, but because we dont have a lot of storage room we have to stack our buildings. So I didnt want to spend to mutch time on painting them. So I used a techniqe thats actually for making a gaming table in 10 min, but it works on terrain too!
0:00 spray your building with a rouch coat spray.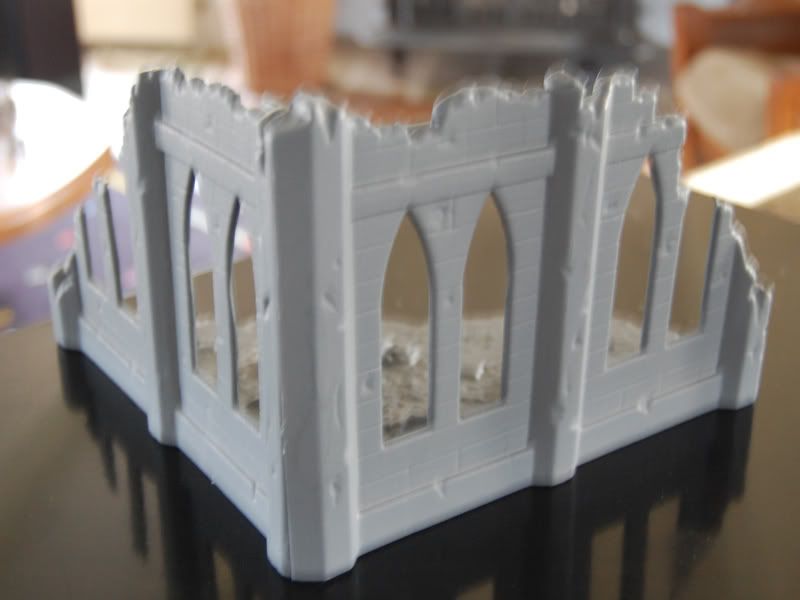 0:01 wait for the paint too dry, fetch your self a drink (I think Dr pepper works great
)
0:08 dust your building with a black spray and then with a white spray. (Just keep a big distance, 40cm or so, and make some short spray burst on different spots on your building)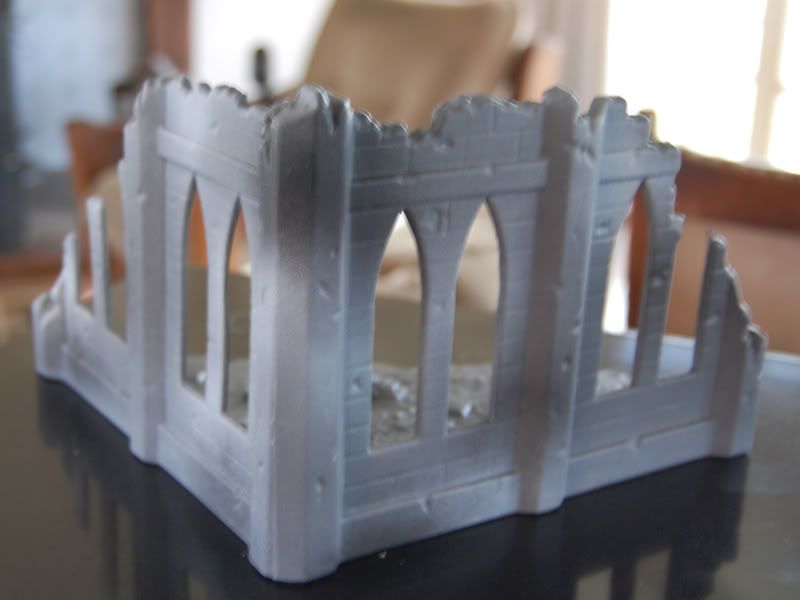 0:09 Finish your drink and your done!
If you got a extra 10 minutes you can do some fast detailing: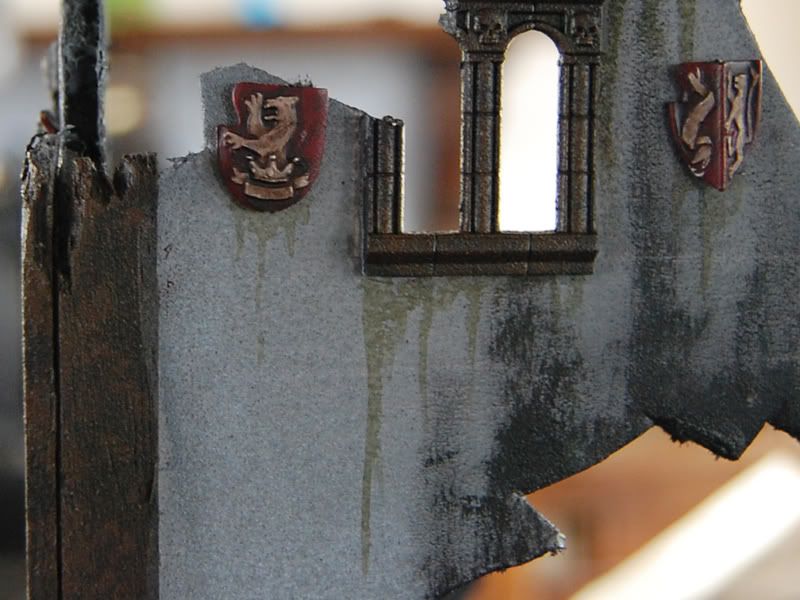 Water some catachen green down and and make some "driping stripes" underneath windows and in corners ect.
Paint wooden details like windows or support beams scorched brown and drybrush this with bestial brown.
Mix some sorched brown with chaos black and drybrush a bit above windows and doors for fire damage.
The shields are painted with sceb red, chainmail, denheb stone and then washed with devlan mud.
Glue some static grass on the base.
And your done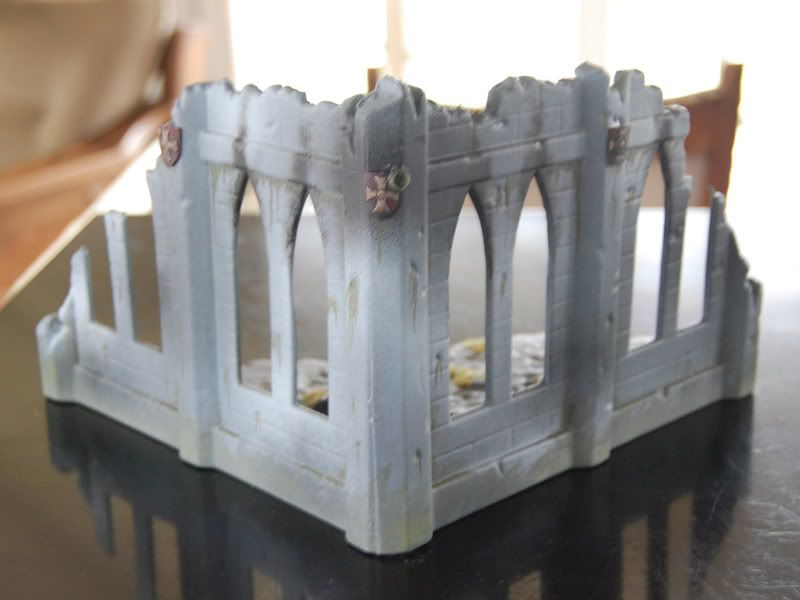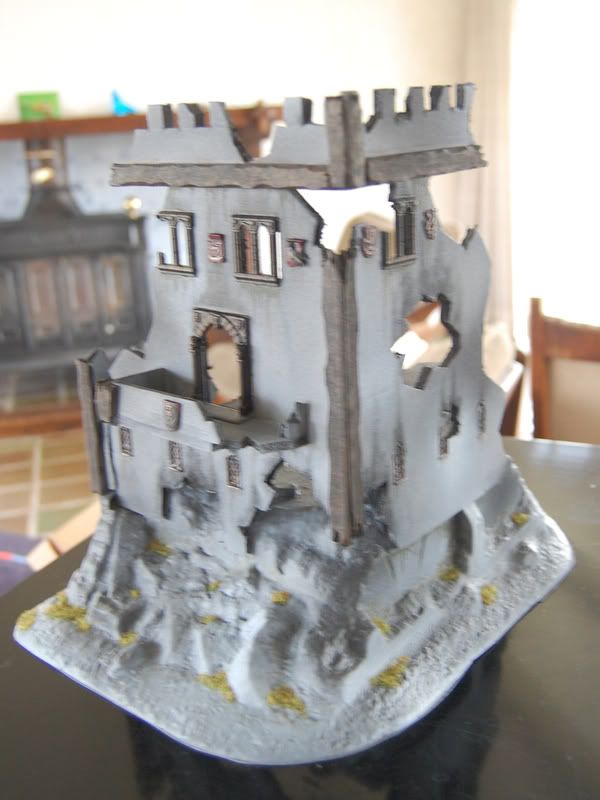 The finished buildings!