Karak Norn Clansman
General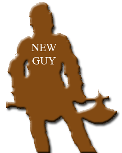 Posts

: 186


Trading Reputation

: 2


Join date

: 2014-11-03


Subject: Chaos Dwarfs Online Contests Wed 10 Apr 2019 - 14:02

---

This thread is for all Chaos Dwarfs Online competitions. Modelling and painting, story writing, scenery making and art contests are all on the menu! With prizes galore. Join the fun, folks. The twelfth Scribe's Contest

is all about salty seas, seafaring, shipwrecks and harbours! It has been sponsored by

Zanko

. There will be one prize of this unpainted

Forge World Daemonsmith

for the Gold winner:

Entries from all settings are welcome. Yarr!
Karak Norn Clansman
General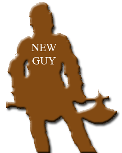 Posts

: 186


Trading Reputation

: 2


Join date

: 2014-11-03


Subject: Re: Chaos Dwarfs Online Contests Sat 27 Apr 2019 - 9:40

---

Voting thread is up now for Scribe's Contest XII:

Check out the entries!
Karak Norn Clansman
General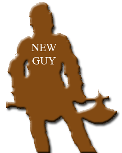 Posts

: 186


Trading Reputation

: 2


Join date

: 2014-11-03


Subject: Re: Chaos Dwarfs Online Contests Wed 8 May 2019 - 11:30

---

Artisan's Contest XXVII

is up now! The theme for this contest is Chaos Dwarf monuments. Perhaps you fancy your favourite army slaughtering Chaos Dwarfs atop their monuments?

Prizes, the first sponsored by Zanko:
Karak Norn Clansman
General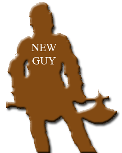 Posts

: 186


Trading Reputation

: 2


Join date

: 2014-11-03


Karak Norn Clansman
General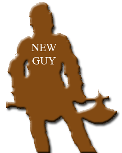 Posts

: 186


Trading Reputation

: 2


Join date

: 2014-11-03


Subject: Re: Chaos Dwarfs Online Contests Tue 16 Jul 2019 - 22:05

---

Golden Hat XXXIII

is up now! Deadline 23rd of September. Give us your very own vision of Chaos Dwarfs, and be welcome to get experimental.

Sponsored by Warcolours (€30 store coupon) and AtomTaylor of Olschool Miniatures & Wargaming, these are the prizes you can win:
Karak Norn Clansman
General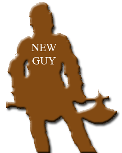 Posts

: 186


Trading Reputation

: 2


Join date

: 2014-11-03


Subject: Re: Chaos Dwarfs Online Contests Wed 2 Oct 2019 - 16:34

---

Artisan's Contest XXVIII

is up now, with deadline being the 31st of October.

This contest is about writing Chaos Dwarf skirmish warband rules! The happy occasion is Age of Sigmar: Warcry, but as ever we're open to all wargames, settings and editions under the sun.

Prizes are up for grabs, as ever (Bonestingers are a random draw prize):
Sponsored content

Subject: Re: Chaos Dwarfs Online Contests

---