So I have been hard at work on my new game board and all the terrain to go along with it.  I have actually built quite a few boards in the past along with all the requisite terrain and buildings to go along with it.  Those past boards were always rather bulky and the terrain was difficult to store, this time around I decided to try and make everything as easy to store and portable as I could. The main game board would also be doubling as my Warmachine table so I kep that in mind as I designed and built it.  I present to you the fruits of my labors the past 2 months.
The Game Boards
I decided to go with four 2'x2' boards covered in sand and some cobblestone plasticard.  These boards are 3/8" MDF they are light and sturdy and as long as they are not exposed to the elements or stored standing on their sides they won't warp as I sealed all the sides.  I also glued a 1/16" sheet of anti-slip rubber to the back of each board to protect the surfaces when they are stacked and to keep them from sliding on the support table.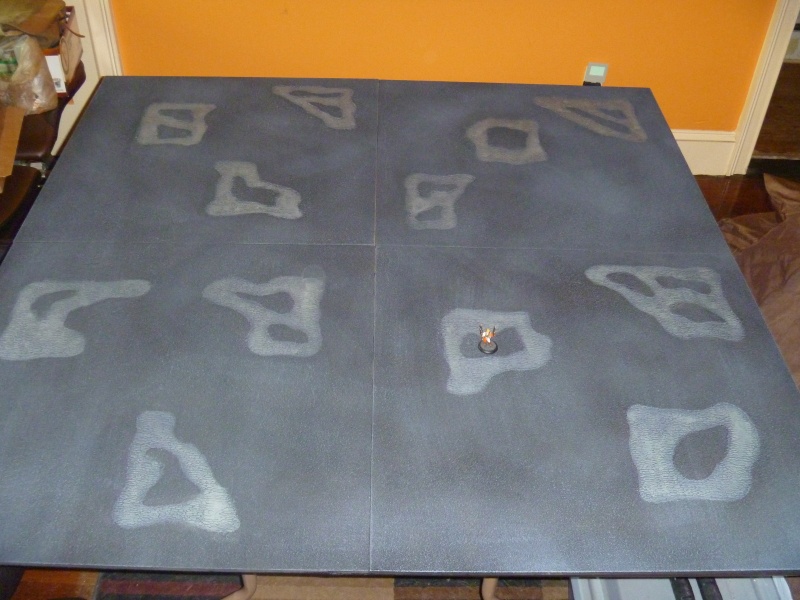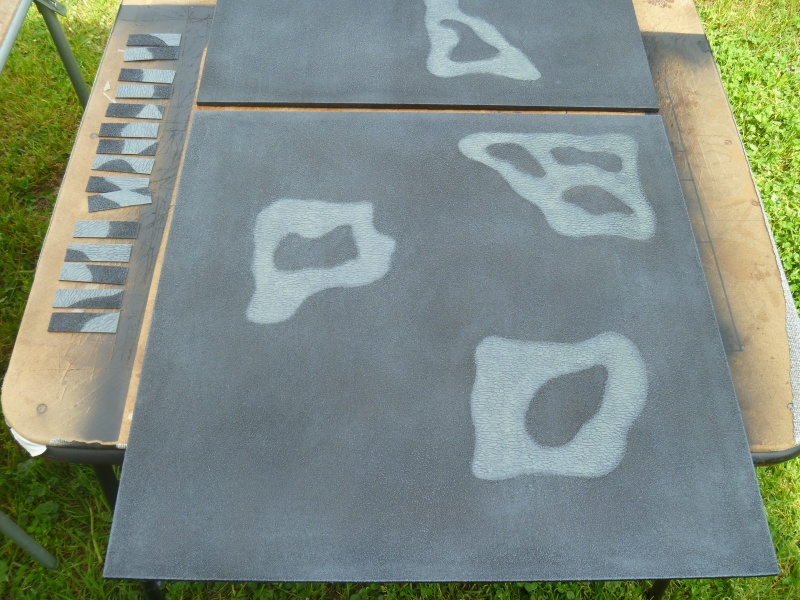 The Scatter Terrain
I found a wonderful caster in Europe through eBay who sells terrific crates, barrels, sacks, fences and other little pieces to add to the table.  Please check this guy out his stuff is really amazing and he is a great eBay seller!http://www.ebay.com/sch/dargo000/m.html?item=222152928579&rt=nc&_trksid=p2047675.l2562
So using all these pieces I painted and mounted them to bases creating 20 sections of crates and barrels and 6 sections of fencing.  I also painted up the wonderful water well kit he sells and added some chain and wyrdstone to the water bucket.
Crates and Barrels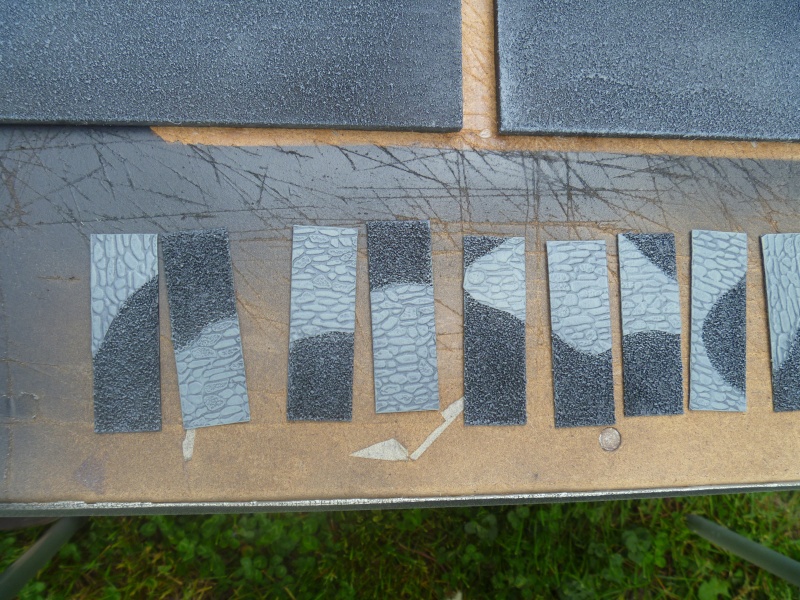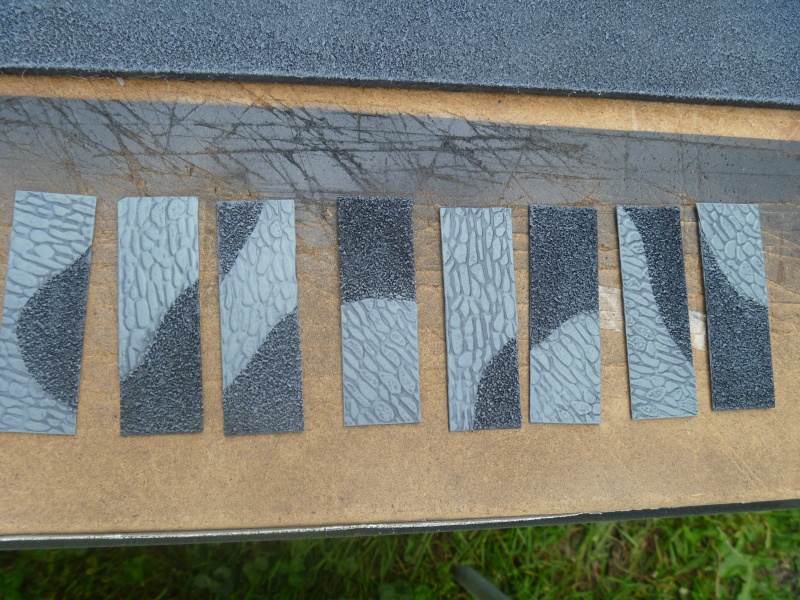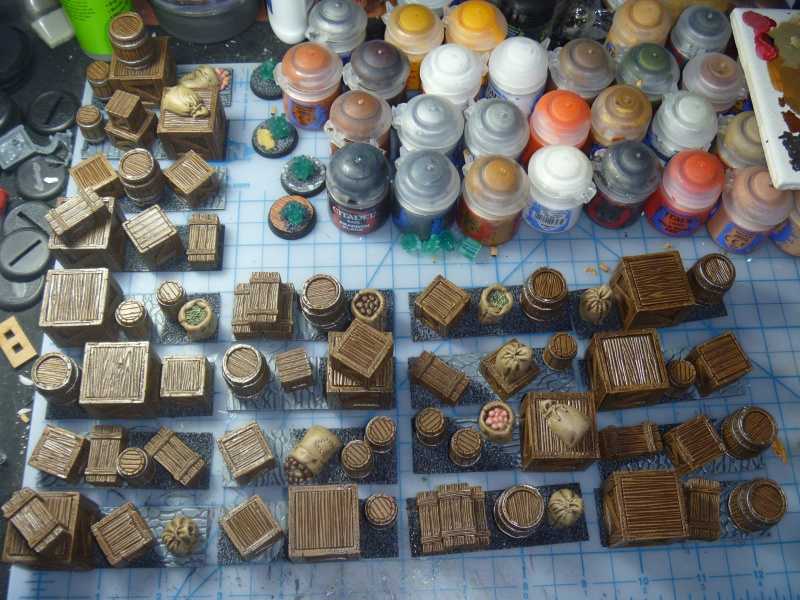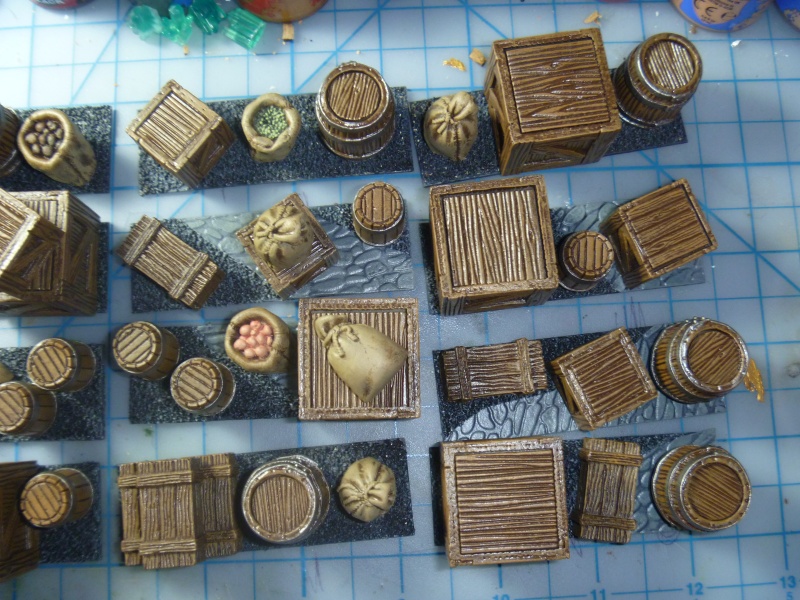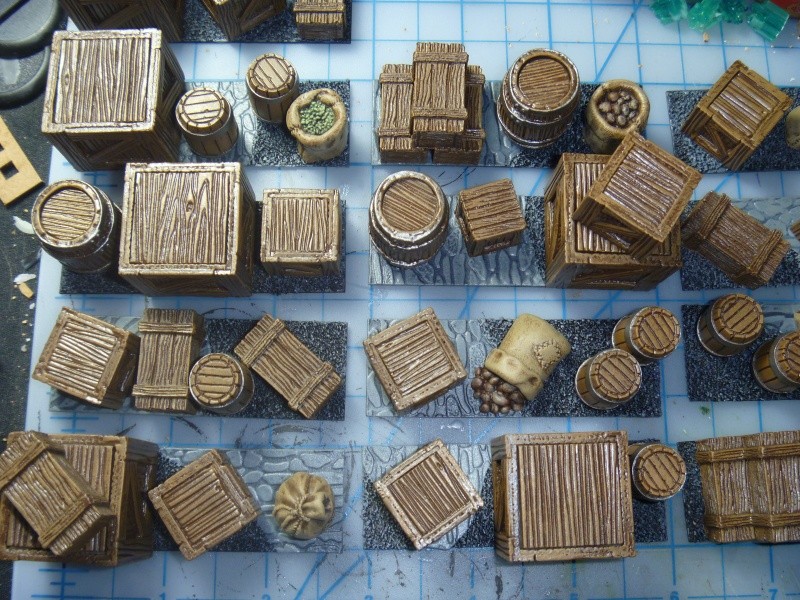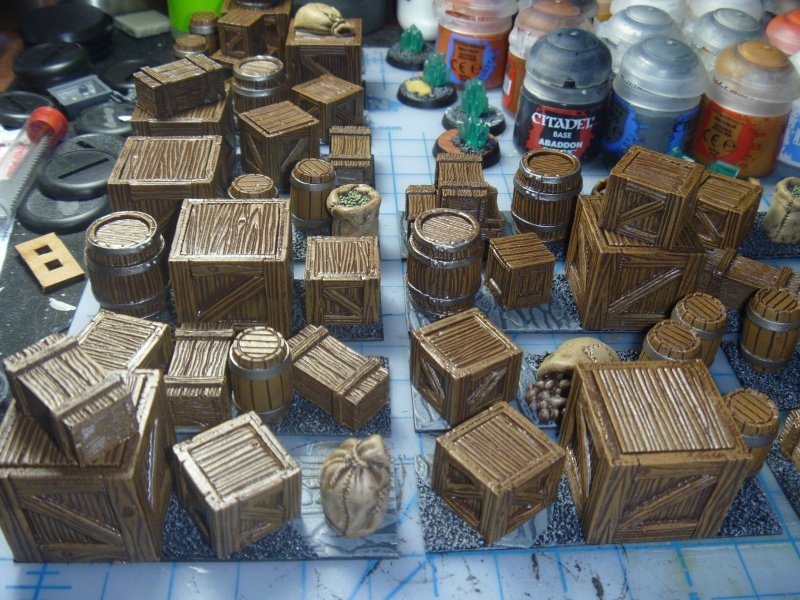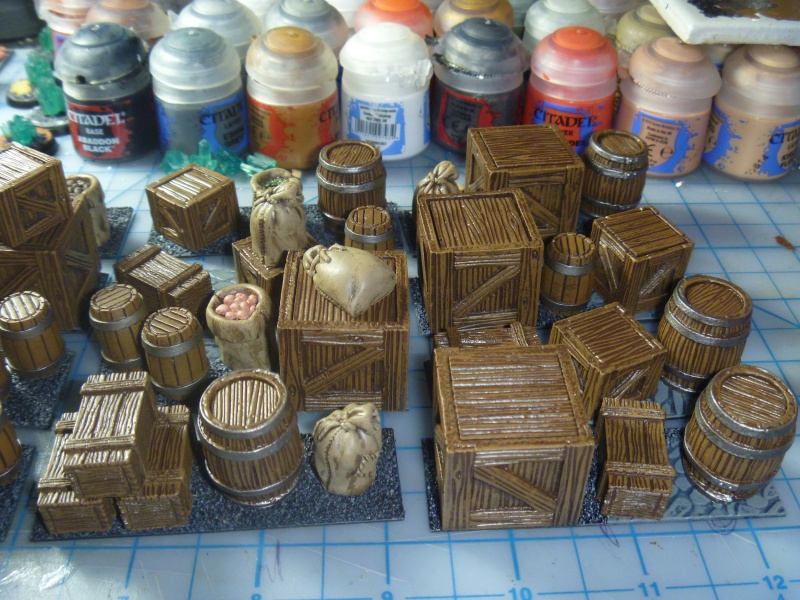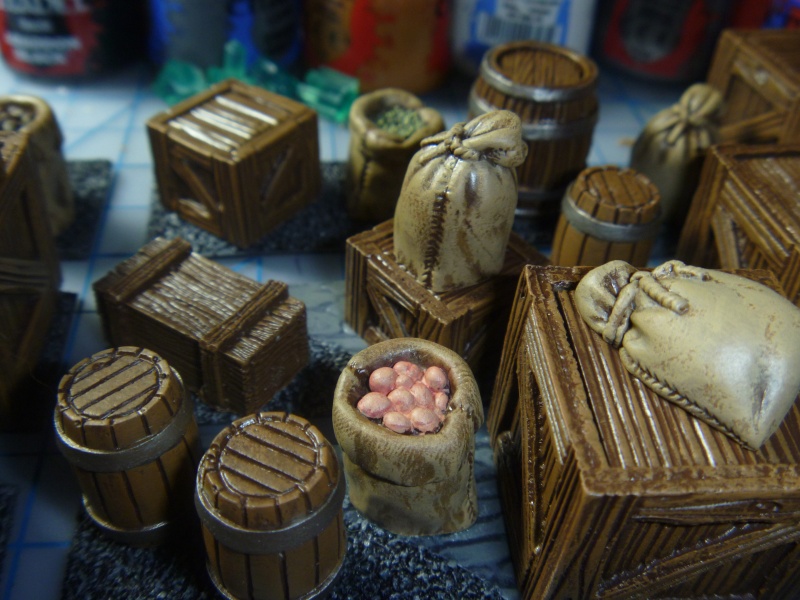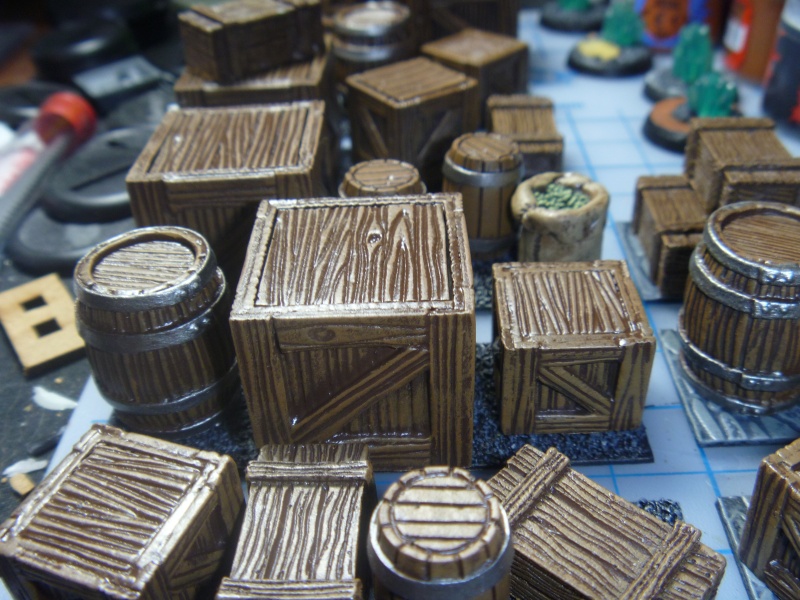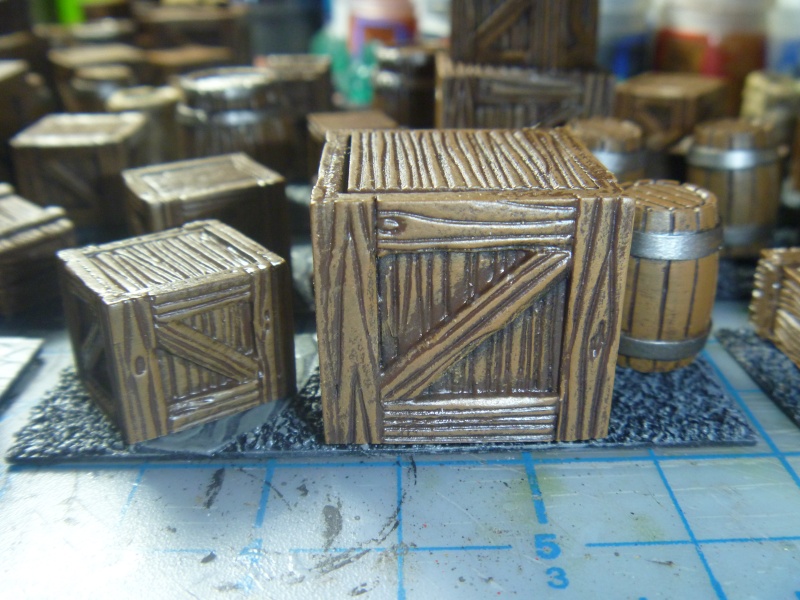 Fences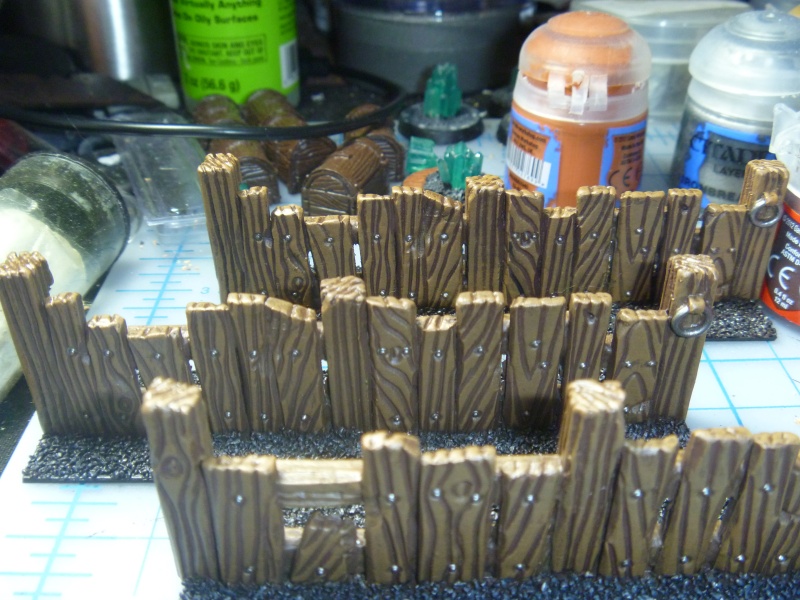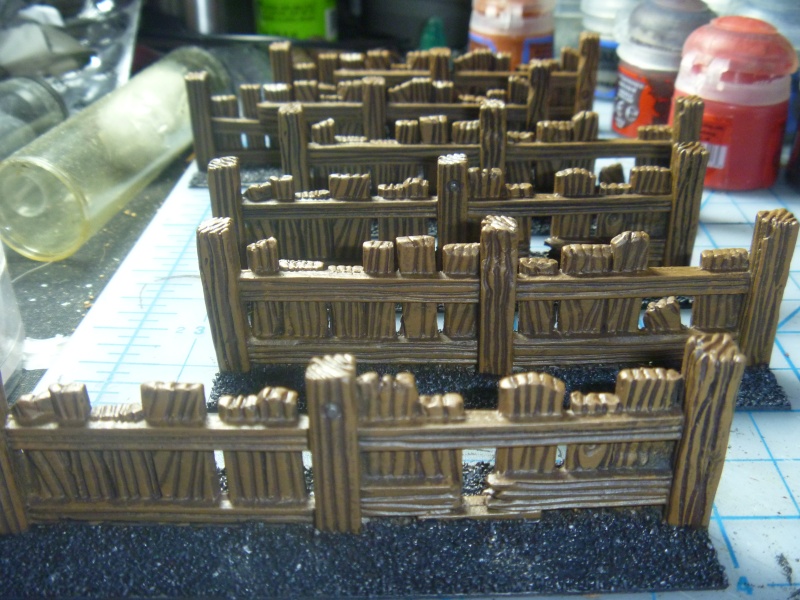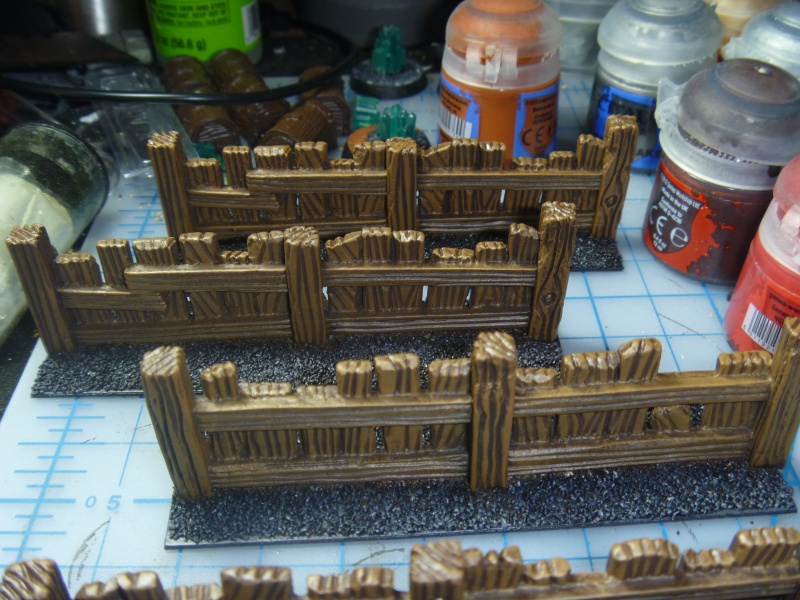 Water Well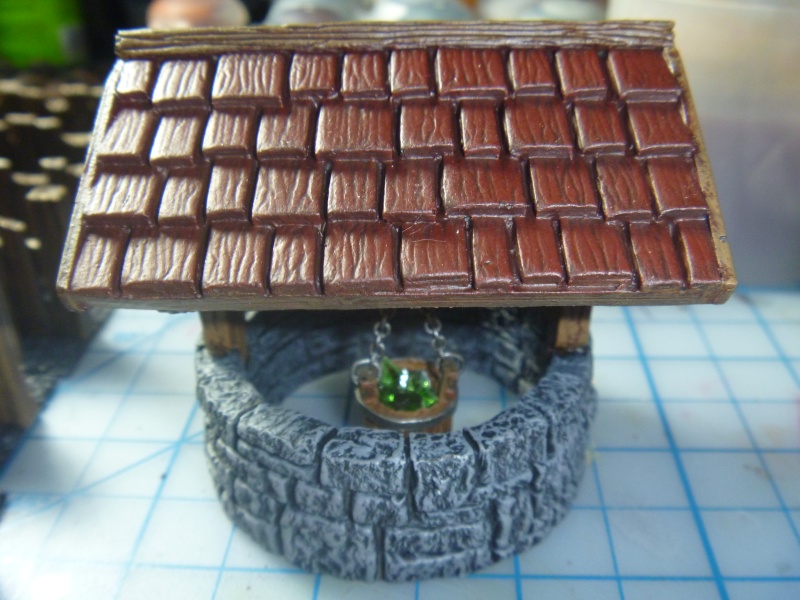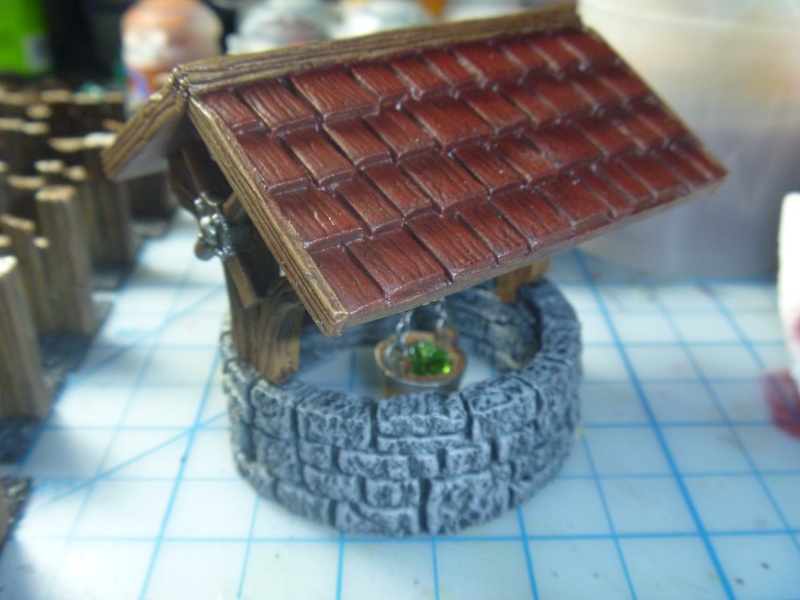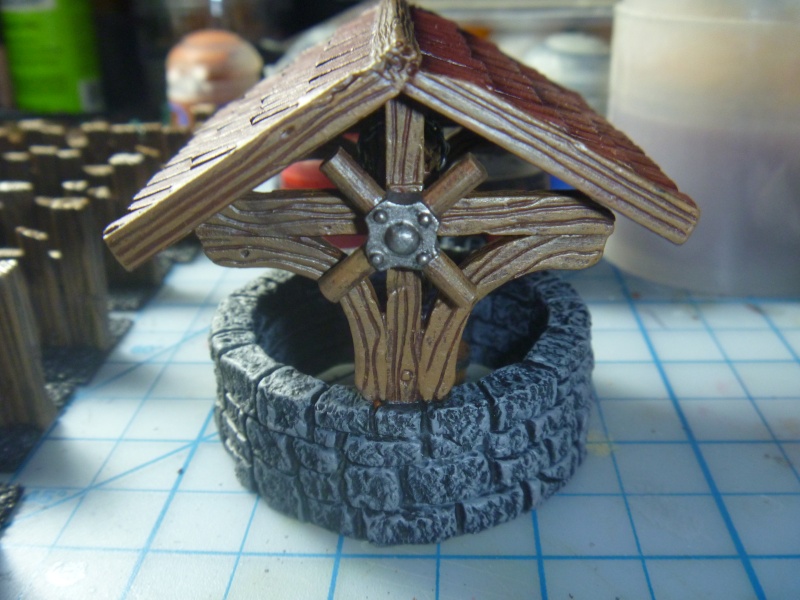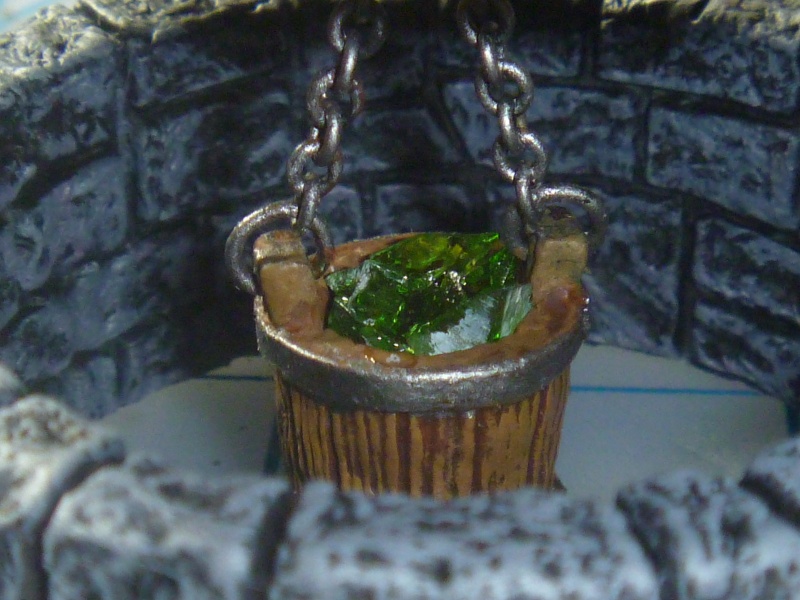 The Buildings
I have built many foamboard buildings in the past and decided this time to try to find something that would require a bit less effort to get game ready.  I also wanted something that would pack up and store a bit easier.  I came across this company in the UK called Sarissa Precision. http://www.sarissa-precision.com/World_War_Europe/cat1603369_2293856.aspx They make MDF buildings, bases and movement trays.  
I decided to give their World War Europe 28mm line a shot and I could not be happier or more impressed.  The buildings are superbly cut, go together in no time at all and really have some nice detail.  While they may not have that timber frame motif that is so prevalent in Mordheim they do have destroyed roofs and walls and each level of the building easily comes apart making the scenery utterly playable which is always difficult to do with home built terrain.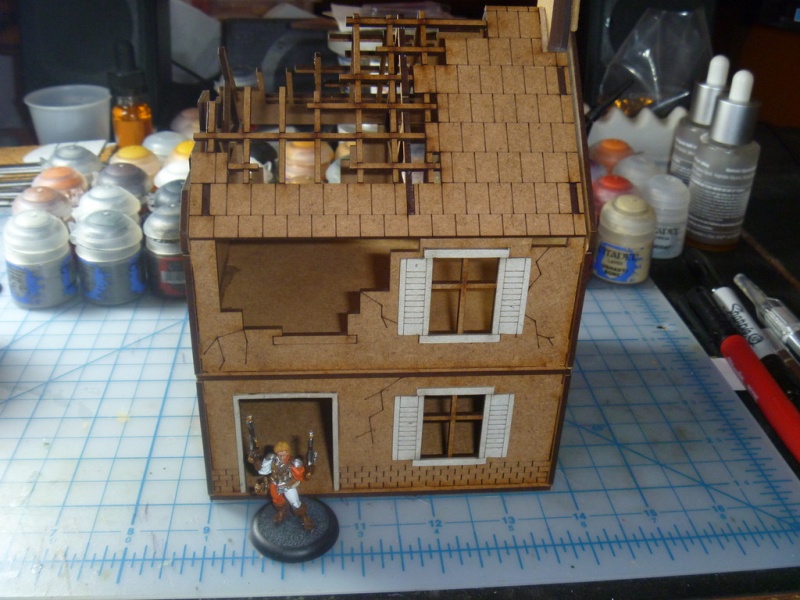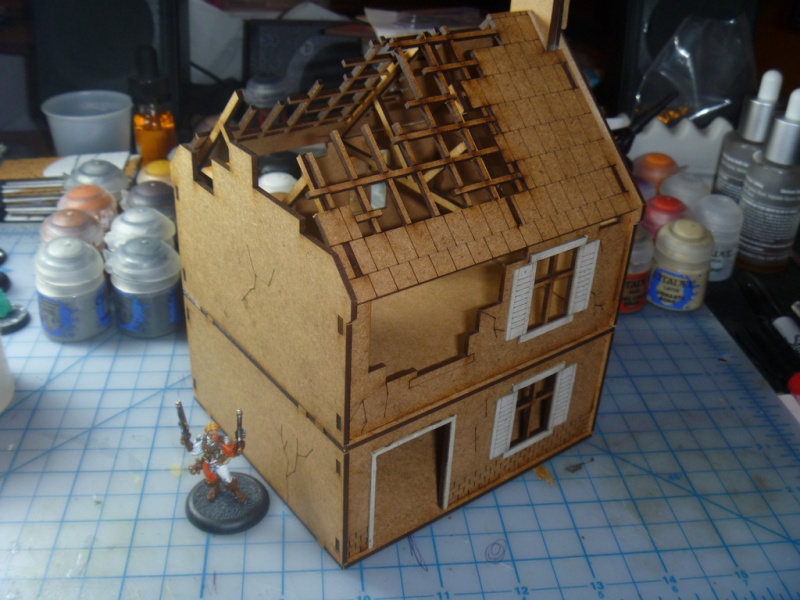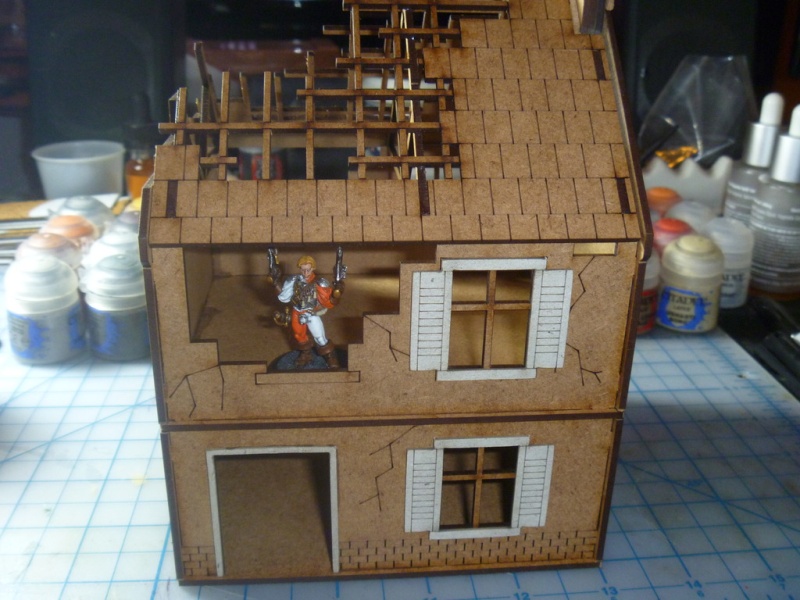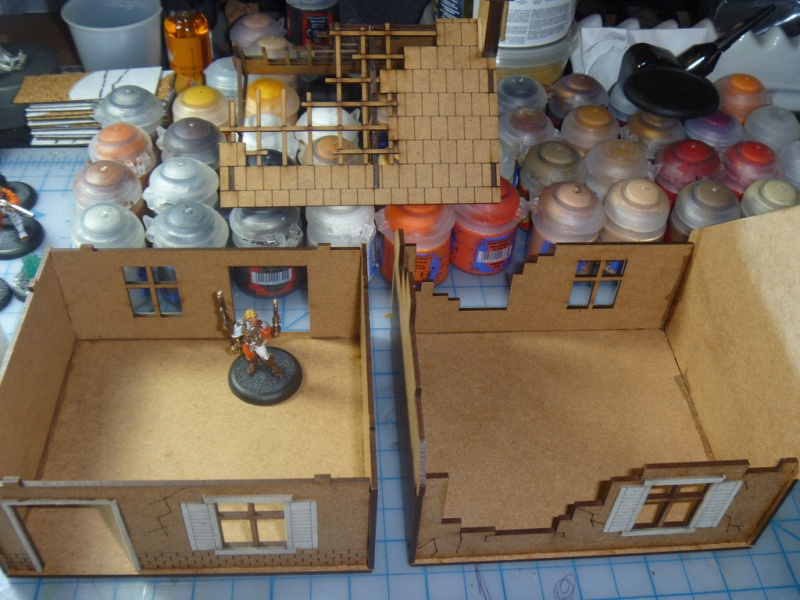 All 16 of the buildings and all the scatter terrain can be easily stored and moved in my Battlefoam XL case.  I built some cardboard trays to store it all and used an extra foam tray for the scatter.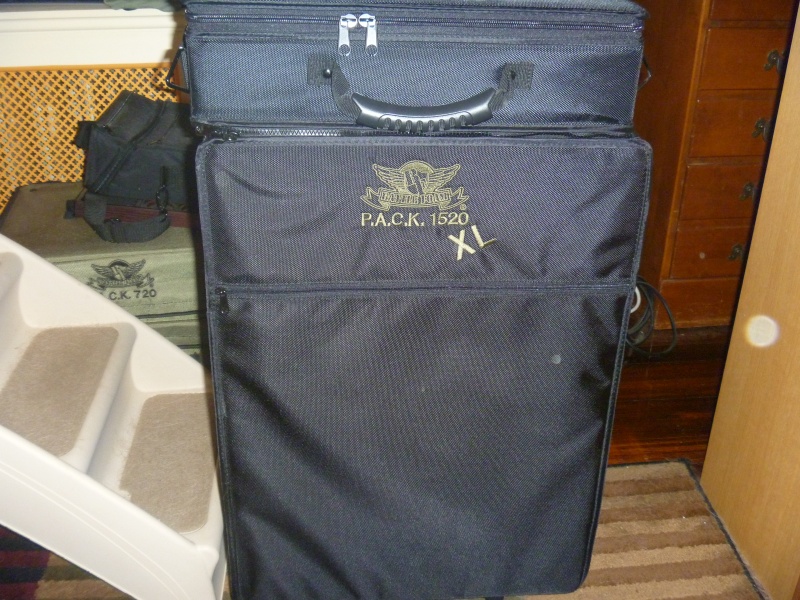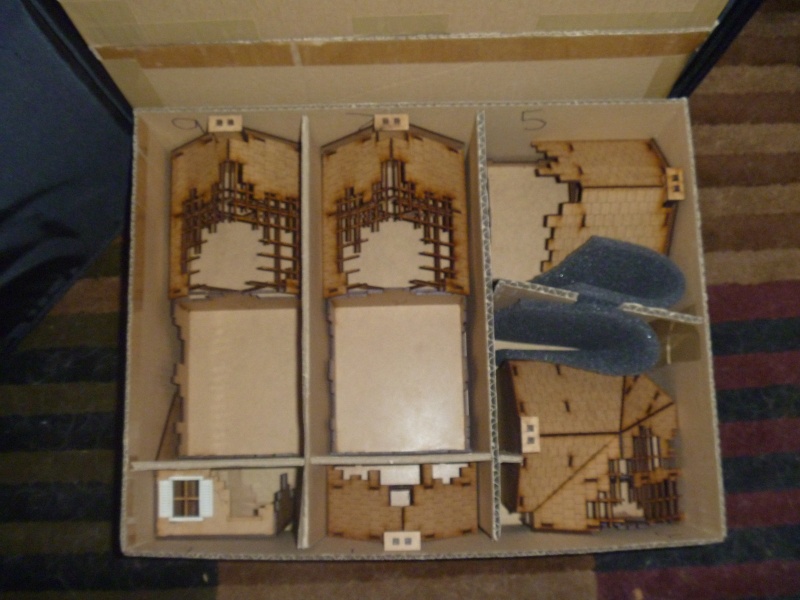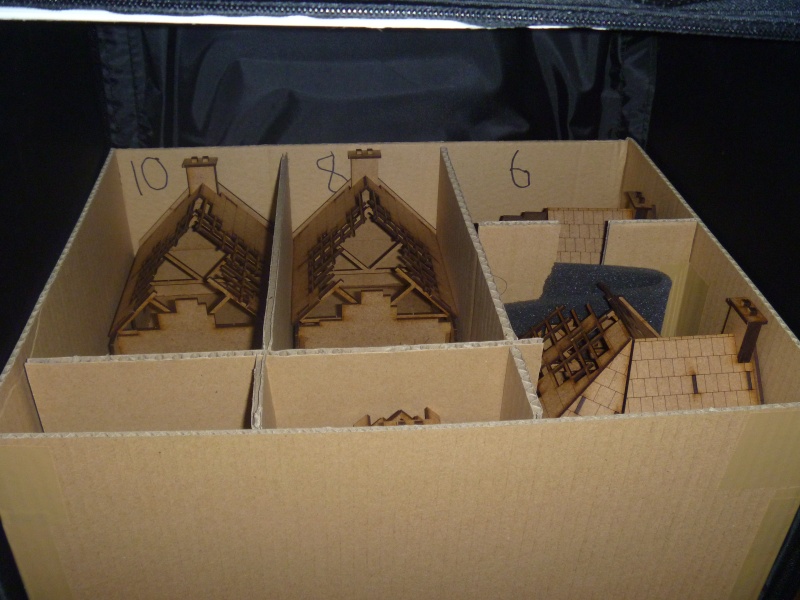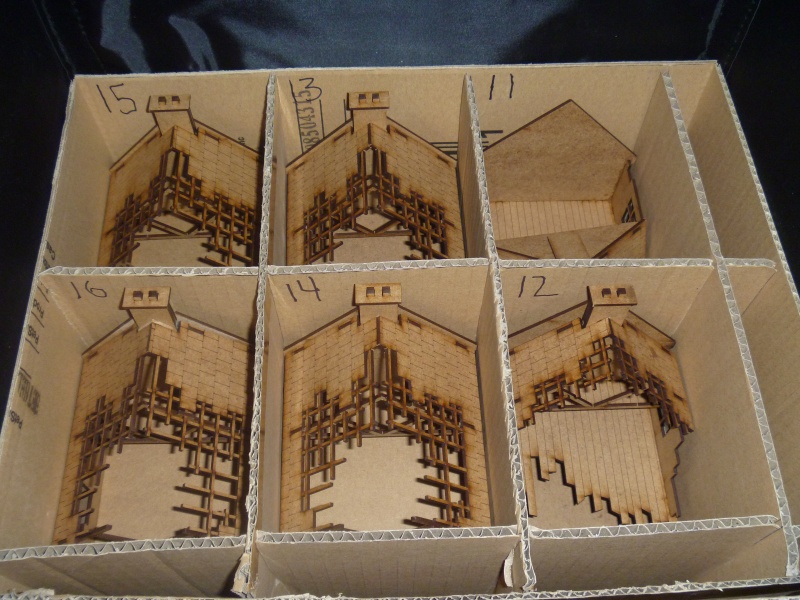 The Final Set Up
I still need to paint the buildings but that will be a project for another time as Golf season is here and I plan to take full advantage of the beautiful weather here on Long Island.  These pictures show all 16 buildings and all the crate, barrel and fence terrain set up for the first time on the board.  Plus I had to sneak my glowing wyrdstone counters in there. ;p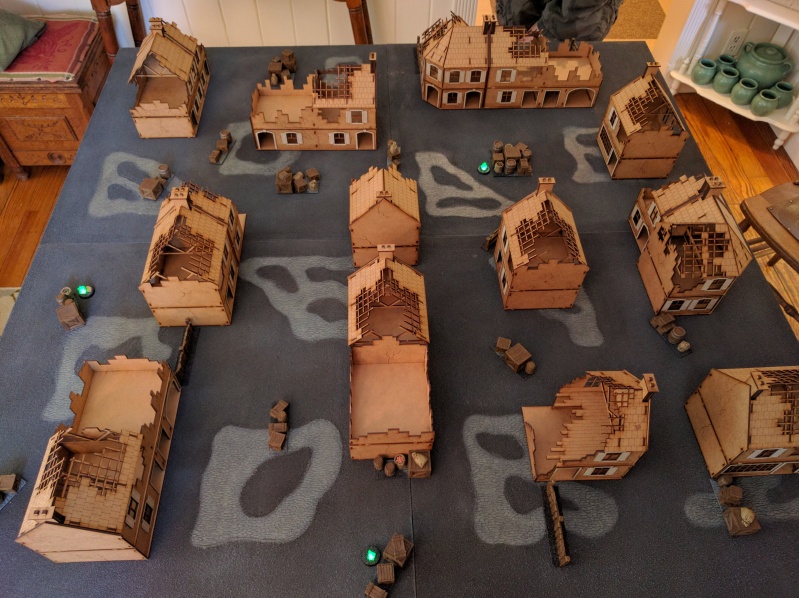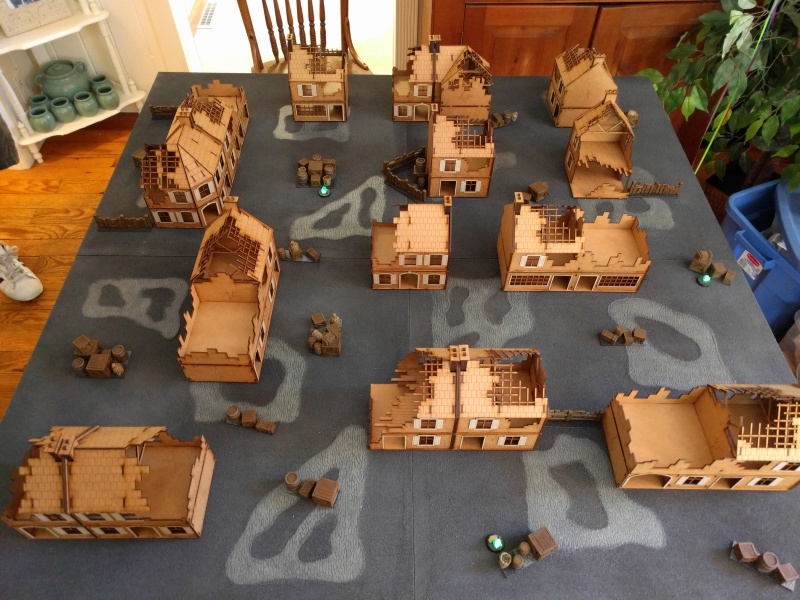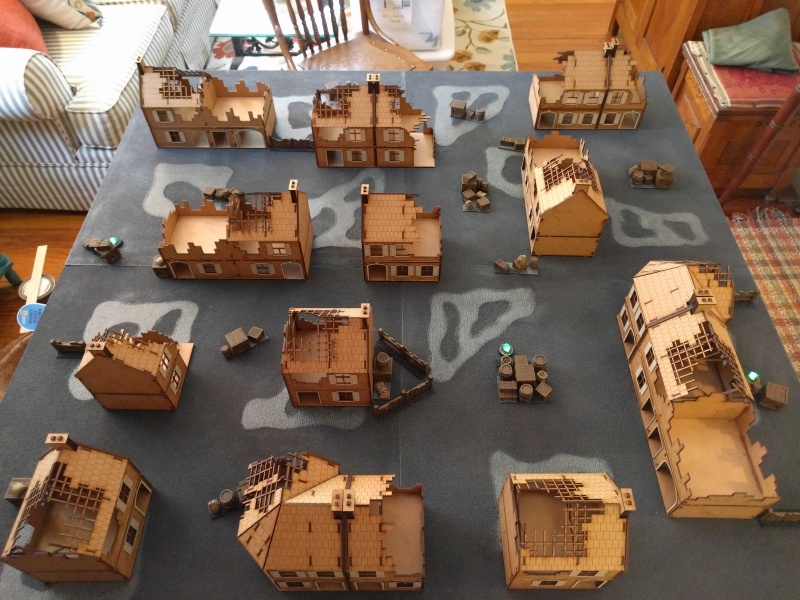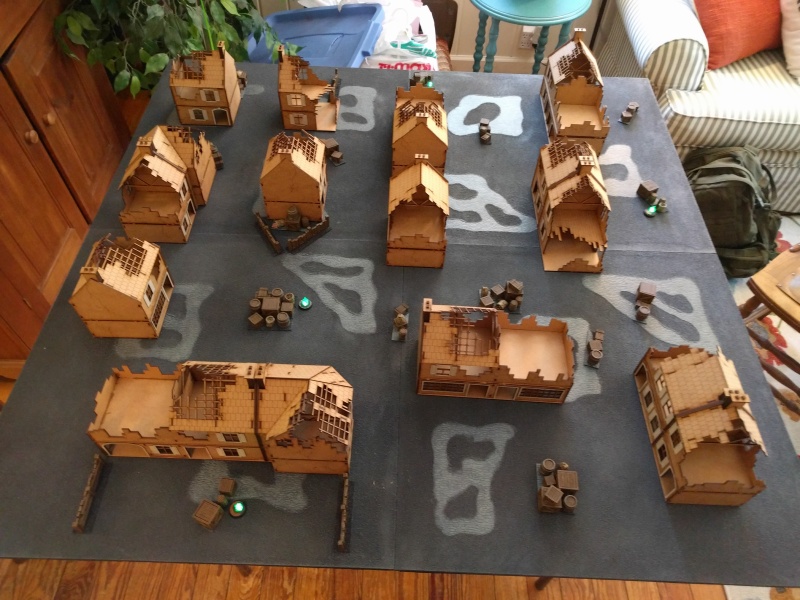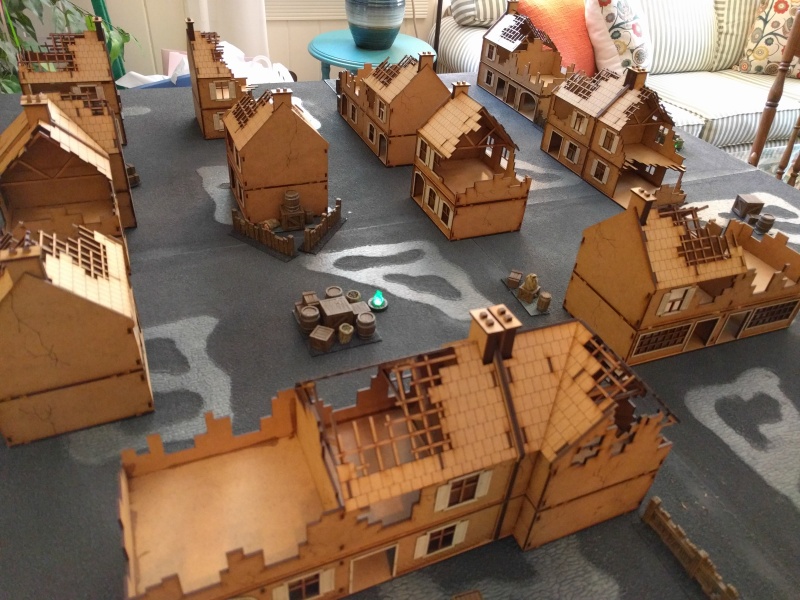 Hopefully I can paint up the buildings sooner than later and post some battle reports.  Thanks for looking!
More to come...