Thanks everyone! DeafNala, they're just cereal box card, cut out individually then glued down in semi-regular patterns.
More progress, I've finally finished painting the first piece of scenery - only hundreds more to go.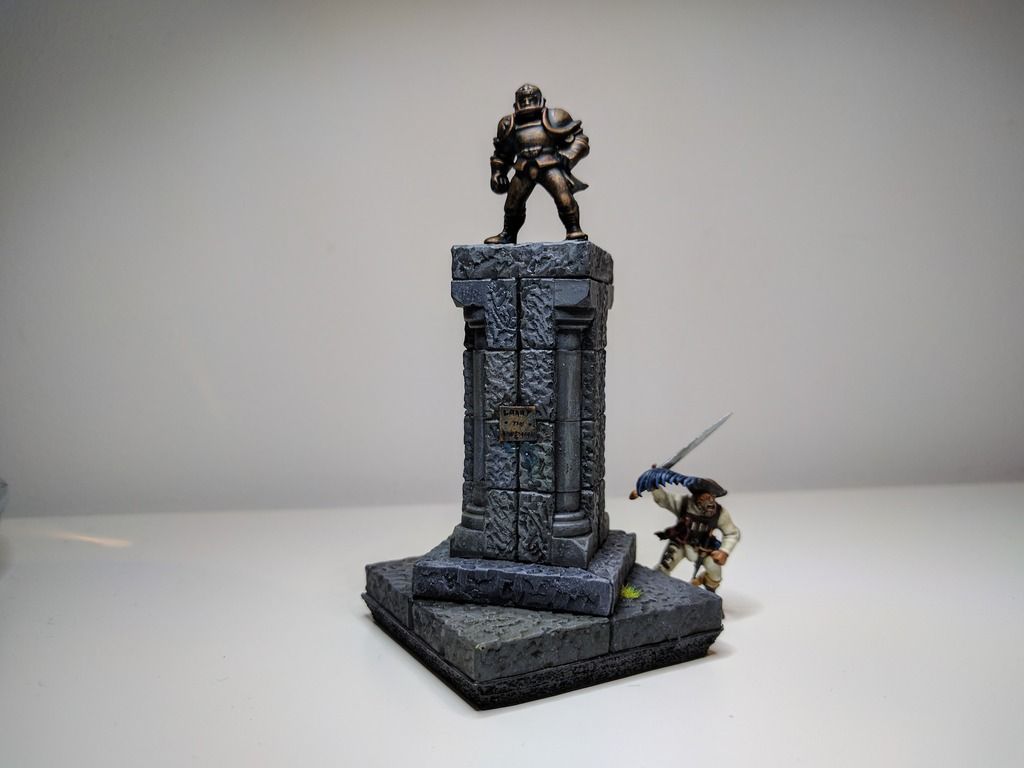 The stonework was airbrushed a dark grey over a black undercoat, then a selection of washes were applied to individual blocks - green, brown and black work best but there are also some blue and yellow(ish) washed blocks in there too. After that, the joints were washed in black to increase the contrast, then a lighter grey was drybrushed over the top to tie everything together.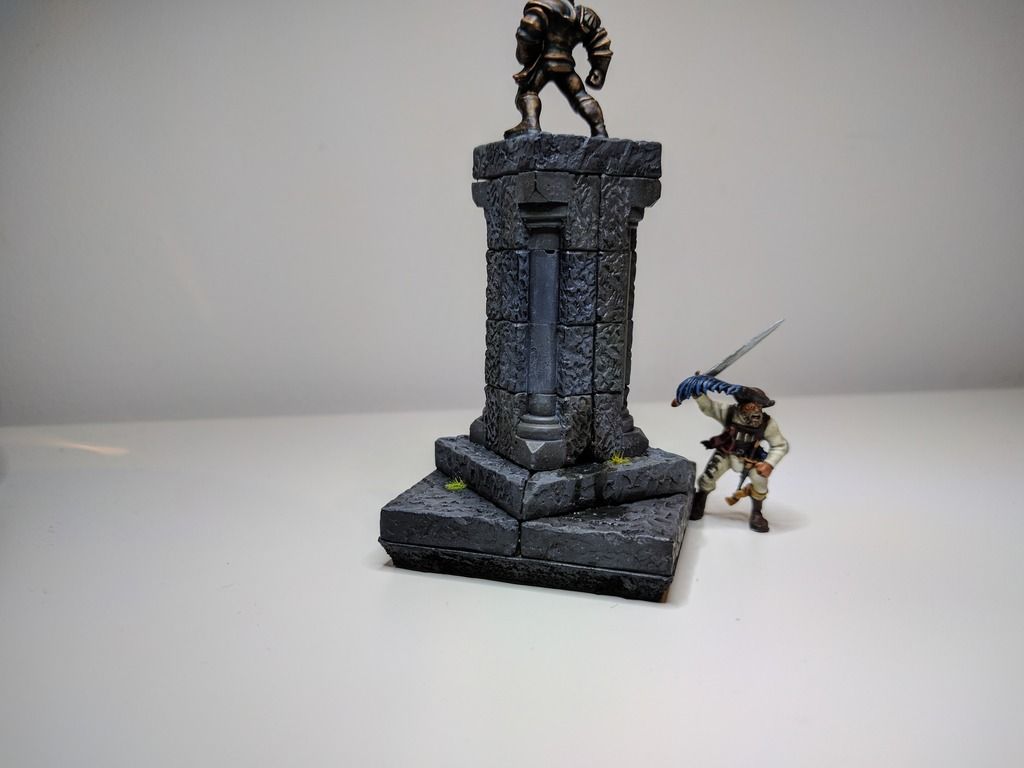 The water is several layers of gloss varnish with a little brown/blue/green wash mixed in.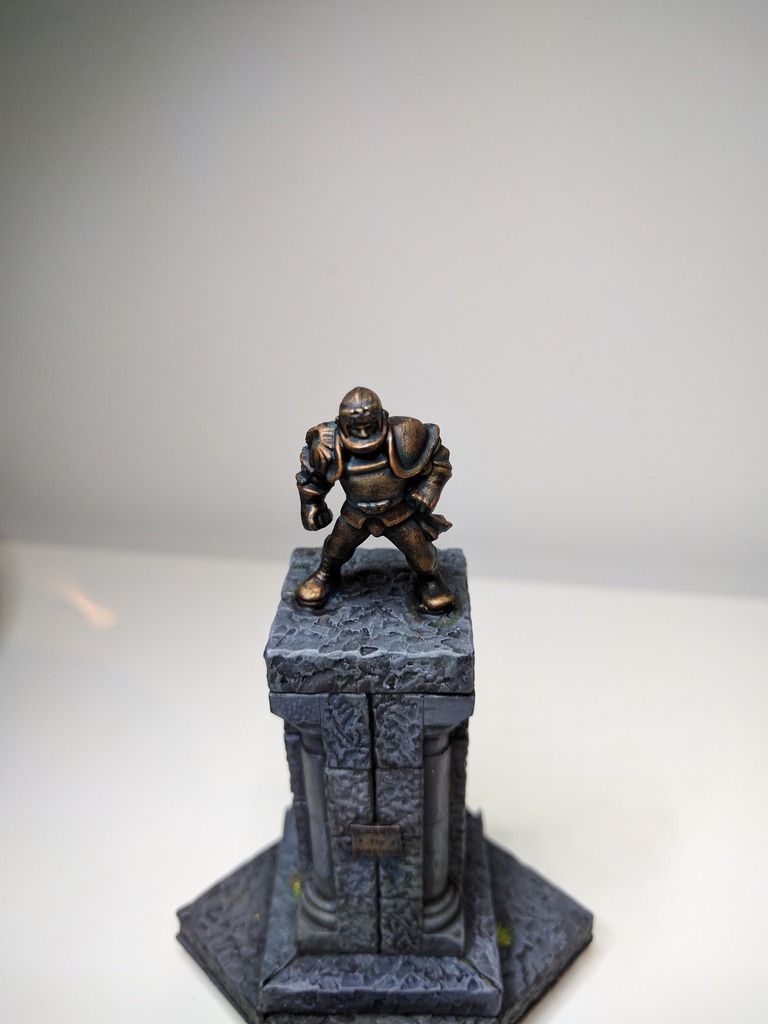 The brass started with a basecoat of 'Brazen Brass', followed by successive washes of dark brown, green and blue (sensing a theme here?) and then a selective wash of pastel turquoise for the verdigris. After this it was drybrushed with brass again to increase the contrast a little, then washed once again with dark brown...lots of steps but it gives a nice aged look.
Next up, perhaps the wall sections I made before, unless I decide to finally finish the groundskeeper's house. Who knows?