Encouraged by DeafNala, I represent you my almost finished WWII skirmish table. It was originally designed for Flames of War but it is also functional for 1/72 scale which we use for our games. I'm still working on details: electric poles, fences, small walls, etc.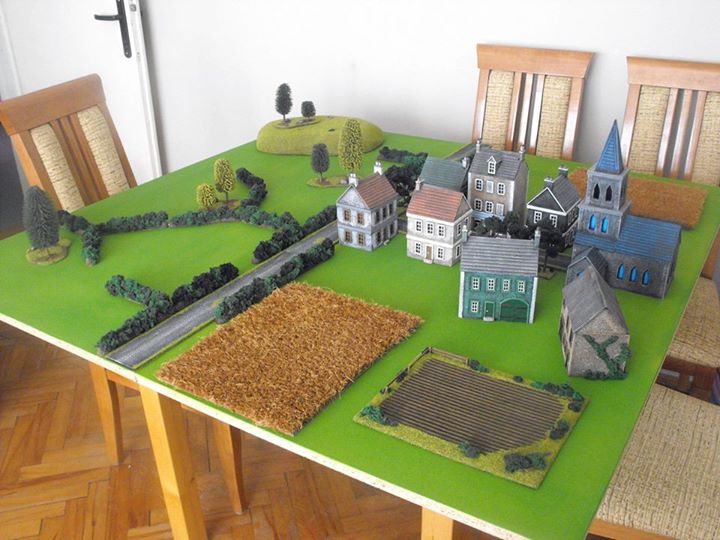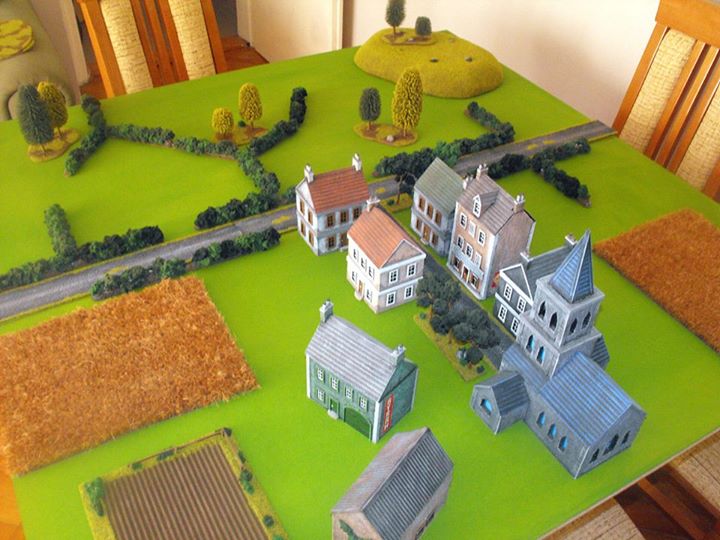 All you see, except the trees, is homemade.

And here are my heroes, ESCI US Paratroopers in 1/72 scale:
Critiques and comments are welcome as always!