I've been posting pics in the painting and modelling section on my dwarf warband.
http://boringmordheimforum.forumieren.com/t7888-starting-a-dwarf-warband
Its now finished and fighting with its Averland opponents. Here's a pic of the warband on the mean streets of Mordheim.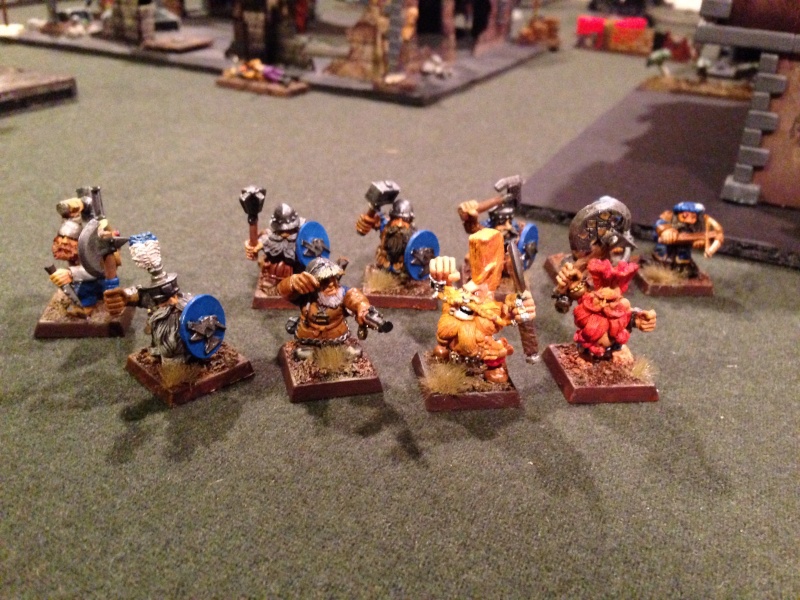 Front row is the Noble, Engineer, Slayer, Slayer
Back row is beardling, 3 clansmen and two thunderers (one is hidden behind a slayer's axe!)
I have one more hero to add since a clansman got promoted.