My
Blacksmith's Forge
from Forge World is up for sale. I am slowly running out of space here and the building doesn't fit perfectly into my intended gaming board. So here's your chance to buy a painted Warhammer Forge.
Anyone seriously interested please PM me with your offers. Note that I am not intending to get the mere retail price considering the effort that went into preparing and painting the building.
Note that the figure is there for scale reference only!
Update: Sold.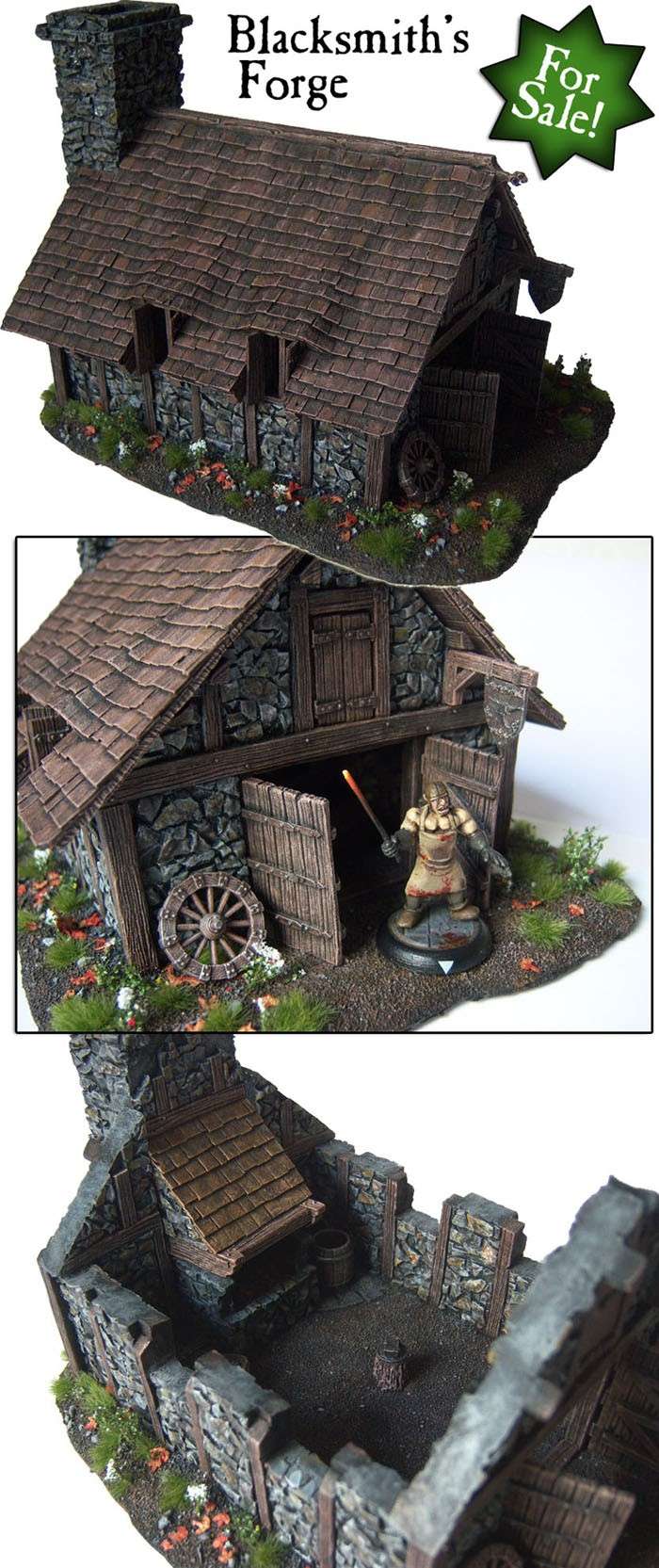 _________________
http://cianty-tabletop.blogspot.com/