For Trade I have the following:
Dwarf Cannon and Crew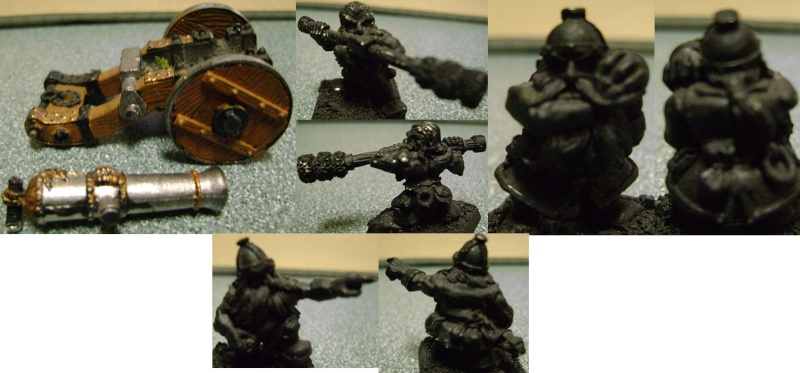 Dwarf Flame Cannon and Crew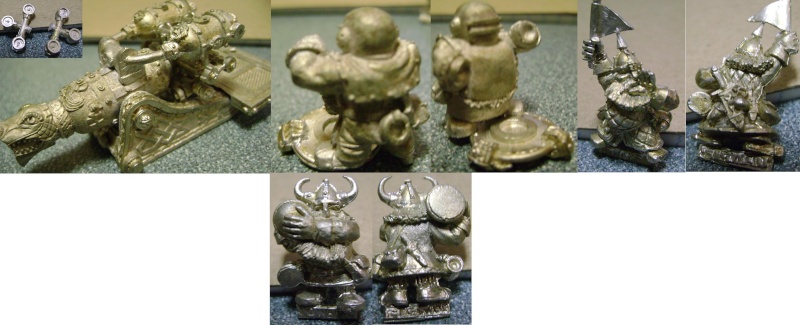 The open Box's still contain all the original contents, nothing has been used off of any of the sprue's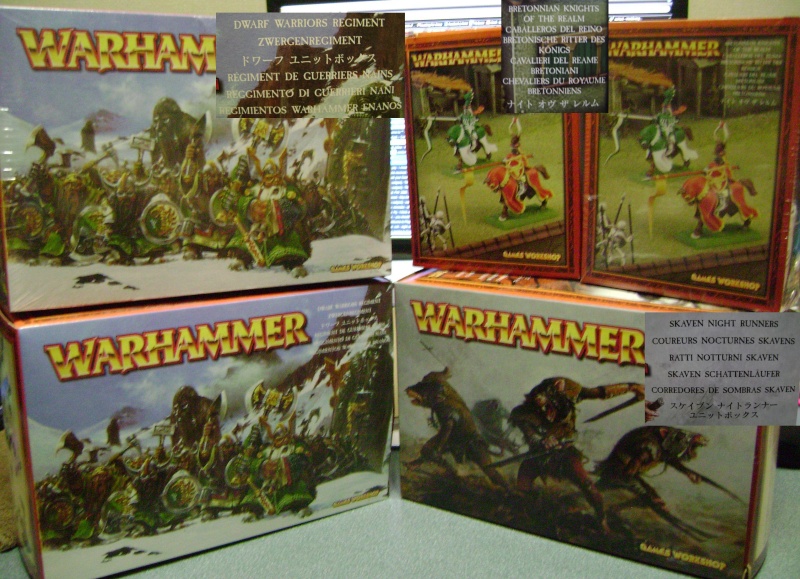 1 Box's for Dwarf Warriors (1 still shrink wraped)
[SOLD] 1 Box's for Dwarf Warriors
[SOLD] 1 Box of Skaven Night Runners
2 Box's of Bretonnian Knights (1 still shrink wraped)
Let me know if you see any thing of interest...
Im looking for random parts, and for various models to paint for fun and to use for encounters...
Parts (or sprues)
- Night Goblins
- Skeletons
- Free Company [Empire??] ; Torso's, Legs, Heads (trying to make pirates)
- Random accessory bits
- legs are from an old metal clansman skaven.
- torso is from the ungor plastic sprue.
- backpack is from the dwarves' clansmen musician's horn
- pistols are handguns from the dwarves' thunderers plastic sprue.
Thanks in advance!!