Someone at my gaming club gave the glub a bunch of plastic terrain, its actually 40K terrain but I think its pretty usable for mordheim too. Its terrain from
Amera
. Its pretty cheap, but not really sturdy or detailed.
I just wanted to make it a bit more intersting, so I used the first piece as a base for a guard tower.
Pictures: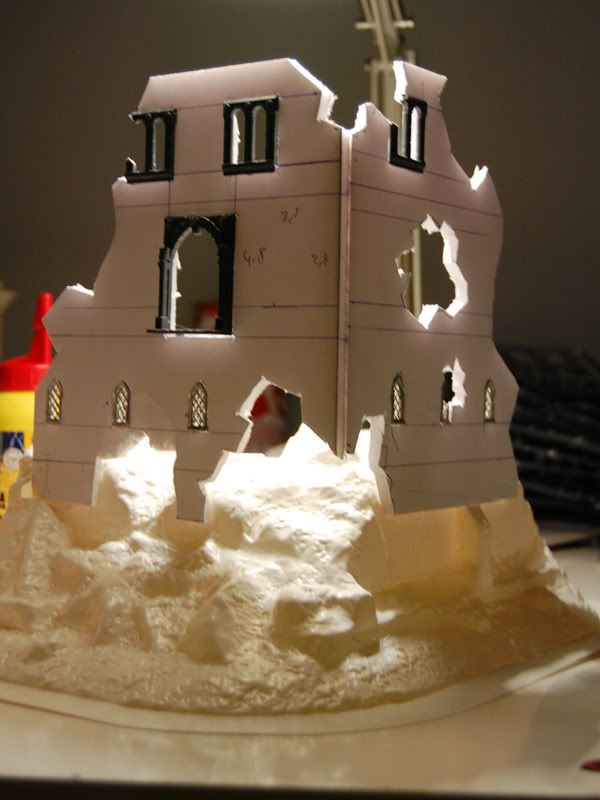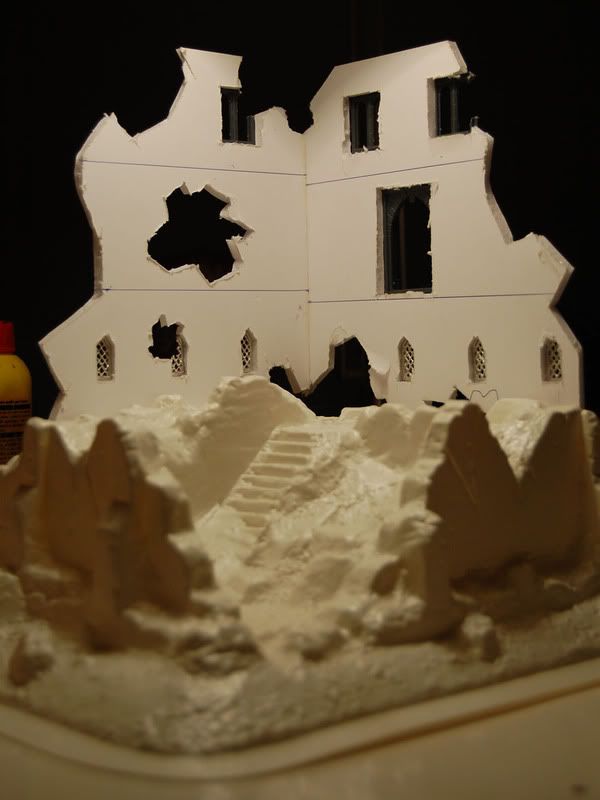 There wil be a castle like top part added, some floors and a balcony where the door sits.